7+ Best BeMob Alternatives – Free & Paid – (Ad Tracking Tools)
If you are looking for the best affiliate tracking tools, then look out for the best BeMob alternatives in this article.
The advantage of automatic campaign optimization is that using machine learning, your traffic is sent to where it can perform the best. With AI, you save tons of hours on manual campaign optimization.
Read: Top 10+ Affiliate Marketing Tracking Tools for Affiliates in 2020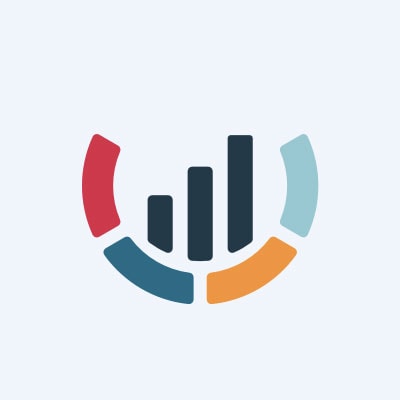 Bemob
BeMob is an ad tracking software that helps to analyze & optimize ad campaigns. It helps boost your ROI, but not everyone loves the BeMob tracker.
If you want to compare BeMob with other ad tracking software, then read this article.
There are certain drawbacks with BeMob that could be overcome by using other trackers. At BeMob, you have to spend hours on manual campaign optimization, but with Voluum you can optimize campaigns automatically.
Top Alternatives & Competitors to Bemob
1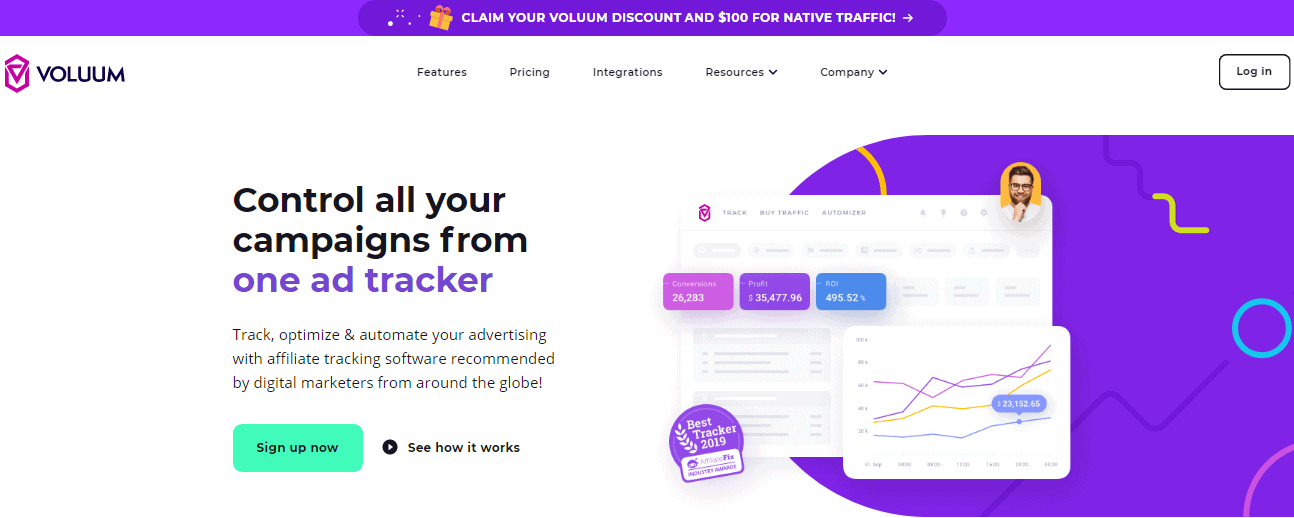 Voluum is the most popular link tracking software in the industry, and this isn't because of any media hype or marketing campaign. It is indeed a great tracker, and most popular among affiliates.
It has a stockpile of features that gives it an easy choice for new and old marketers. Also, it has advantages over many of its rivals. Voluum is the best BeMob alternatives of all time.
Voluum is not a self-hosted platform service; rather it is a cloud-based service, so if one server is down, the tracker works with the other server.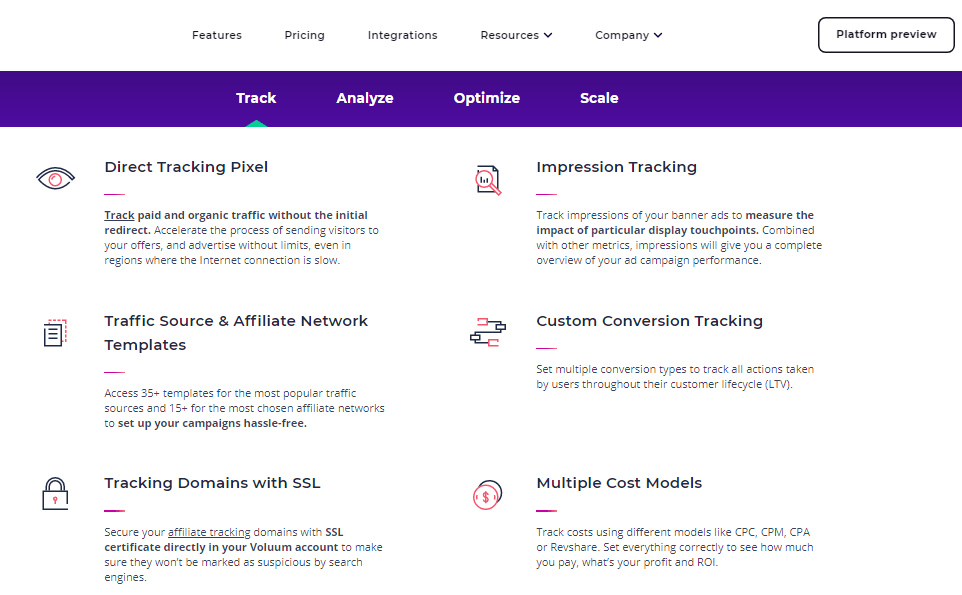 For beginners, as a marketer, you won't need to waste your time in setting up the servers and its administration. Voluum helps you to focus on running your business while taking care of the rest.
It reduces the risk of click loss latency since the data centers are spread across various countries around the world.
Voluum performs at optimum speed and no matter the volume of traffic at any period, you can quickly access the platform from any device.
Get Voluum Tracker

AdsBridge is an exceptional ad tracking platform. It provides incredible features that will help to keep all your decision-making knowledge together in one place.
Along with the essential tracking features, AdsBridge provides superior functionality like auto-optimization, multi-access option, LP builder and more that can boost your campaign achievement and make tracking efficient.
Along with its vast opportunities and nicely created interface, you will definitely enjoy the easy process of setting up, which saves time and turns your hard work a piece of cake.
No matter if you are a newbie in the market or an experienced affiliate marketer, AdsBridge is a tracking platform that will help you all the way.
AdsBridge Features:

It  offers a cloud-hosted solution with affordable pricing plans.
Works best for scaling.
A dedicated support team.
Exceptional tracking like conversion, PPC, Ad, and Pixel tracking.
Get AdsBridge Tracker
3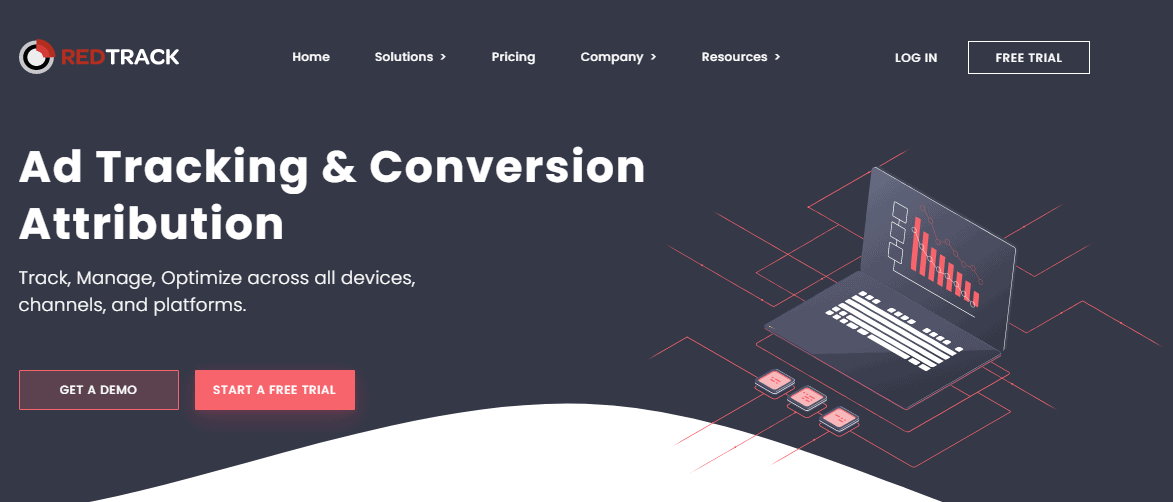 All over the world, media buyers affiliate marketers trust RedTrack for ad tracking and conversion attribution solution. RedTrack is an industry leading affiliate tracking tool to increase conversion rate with accurate & efficient tracking.
RedTrack Features & Pricing: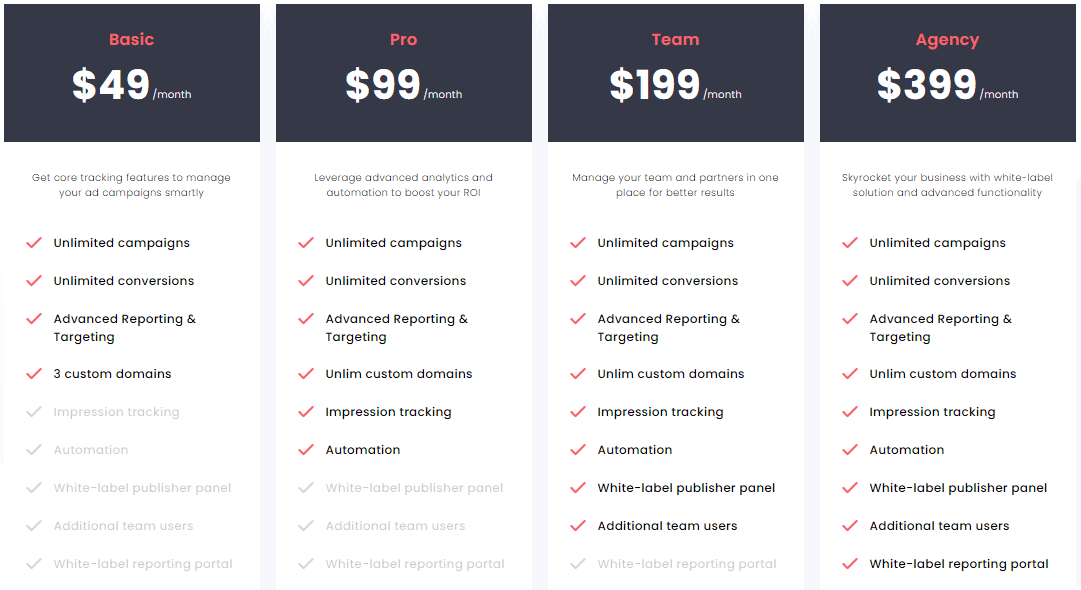 With automation, you can analyze & optimize your campaigns in real-time.
Get precise data for your campaigns like impressions, clicks, and conversions.
Know your conversions occurrence for each customer and make better decisions on ad spend.
Share the reports with your team by collaborating on a single platform and save hours.
Get RedTrack free 14-days trial and test all its features.
Get AdsBridge Tracker
iMobiTrax is tracking and analytics tools that can help in tracking various campaigns for a business issue.
The software assists in checking the broken links and rotates landing pages and discount offer above the webpage.
Split Testing can be made using the application and comprehensive reports can be presented regarding the advertisement tracking dashboard.
It also provides geographic locations with the visitor's IP Address.
There's no doubt that PeerClick is an amazing software when it comes to tracking the performance of advertising campaigns.
Its users produce over $1.5 billion of income annually.
Evenly working granular reports, post-install analytics, and manageable campaign setup makes A/B testing and optimizing media buying for a lifetime value just a matter of a few moments of work.
For those who prefer to go via the API, it's properly documented so you won't have any problems setting everything up and forwarding requests to PeerClick.
The program works in a SaaS model, which is a great advantage over using your tracking solutions.
You can run on your campaigns on the go, as the data is stored in the cloud and can be contacted via an app hosted both on the App Store and the Google Play Store.
Plus, you can forever scale up or scale down.

Peerclick features:
Unbeatable infrastructure.
Integrations that save you a lot of time.
The auto-optimization feature to help you focus on what's important.
Block bots with built-in anti-fraud protection features.

Trck.me is a paid tracker, and will cost you around $90 per year. The business plan is a bit more expensive and costs $490 per year. You can additionally take a monthly subscription at $49.
The tracker, along with tracking traffic, also lets you recognize which emails work the best.
Making one purchase will allow you to track traffic to various websites together because the device comes with unlimited counters. Thus, if your ads don't work, you can kill them.
The tool offers tracking banners and text ads very easy. The fact that applying the tool is very simple works well for many users. They love the fact that the device saves so much time and effort as well as cash for them.
Spending some money in the tool will make sure that you save lots with unwanted ads that don't bring you results.
Thus, Trck.me is for all those who have been troubled with traffic and don't know where their traffic is coming from.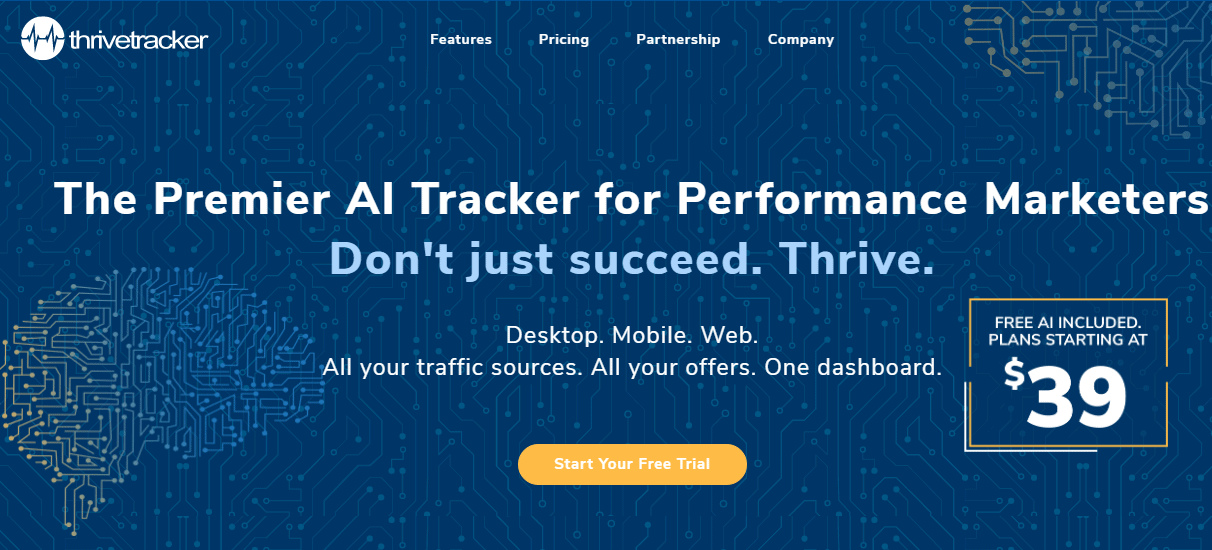 Thrive affiliate tracking software tracks all the data, and gives you precise information on how your campaigns perform. It is run & produced by a company called Zyxel which was started in 2012 as a 2-man army.
ThriveTracker Features: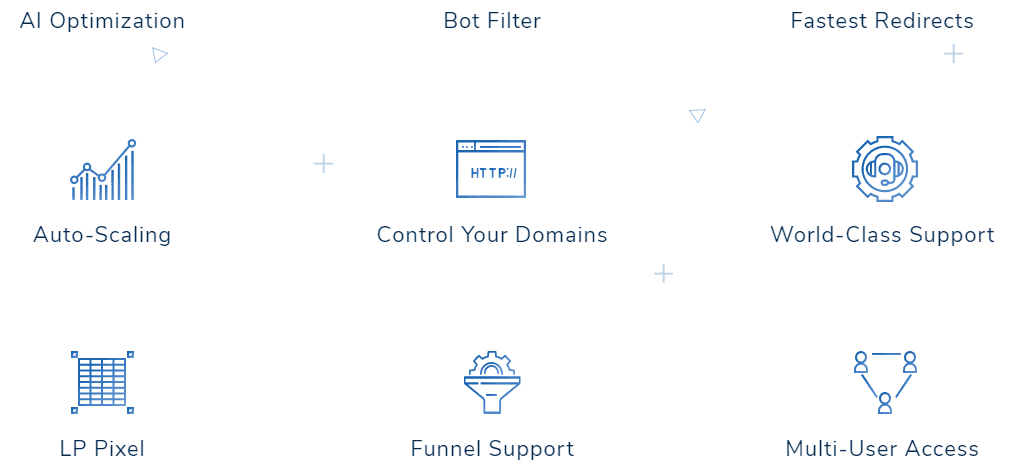 Have visibility of loss as well as a profit of campaigns.
See Traffic source wise performance if you are running a campaign on multiple sources.
Check effective creatives.
Have Rotating banners.
Rotate or run multiple landers for the same campaign. You can also set the weight of the offer in percentage so that you work offers or lander in proportion.
Check OS wise, device wise, browser wise, and city wise performance.
Split A/B testing helps you test the best performing campaigns.
Cloak URLs, and Filter Bot traffic.
Check carrier wise/Wi-Fi execution if you are running mobile campaigns.
8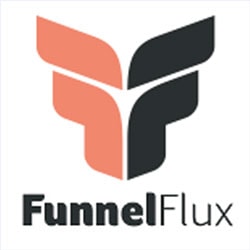 FunnelFlux is a self-hosted tracker that allows you to build tracking with flowcharts & diagrams and no restrictions, unlike traditional trackers.
You may be better off with FunnelFlux if you have zero coding skills, or you do not know which traffic sources are growing, and which ones are consuming your time and cash.
Even more than that, FunnelFlux gives you more marketing opportunities than most link trackers do. You can utilize it to set up complex funnels that will operate.
It enables you to quickly know which elements on your pages are responsible for increasing your revenue, and which ones need to be eliminated.
For instance, you can find out which traffic exchange is superior to the other, the gender of dominant purchasers, their age bracket, and much more.
Also Read: AdPeriscope review – Best Ads Spying Tool for Affiliates