Have you ever thought of purchasing a cloud hosting server and paying via your favorite cryptocurrency? This BitLaunch review talks about paying for cloud hosting in cryptocurrency.
Not only bitcoin but also some more popular cryptocurrencies?
I also once thought that even if I am able to find out once such a provider, how reliable the company would be.
Moreover, if I buy a cloud server using cryptocurrency, will my server be able to beat the performance of top-level cloud hosting providers?
While I was finding out about one such platform, I found that you can buy a cloud server using your coin balance and that too from your favorite cloud provider (Digitalocean, Vultr or Linode).
I won't keep it a secret anymore. I am talking about Bitlaunch.io
Let's talk about how to set up a billing account paying via Bitcoin.
Open Bitlaunch.io and click on GET STARTED
Create an account by simply typing your email and a password.
Once you sign up, confirm your email by clicking the confirmation link that you received in your email.
Now, you will see this screen when you log in. Click your profile icon.
1. Click on the "Billing" menu from the left side navigation panel.
2. Click the "Add Funds" button on the billing profile page as below.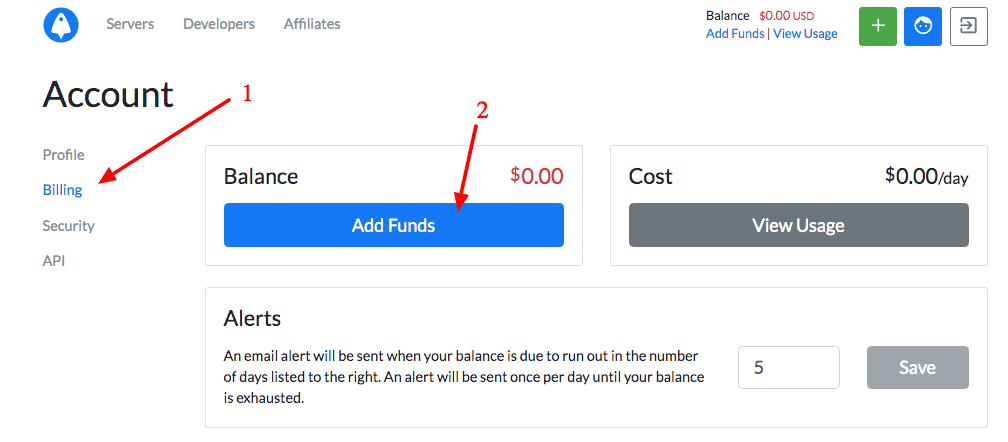 Once you click "add funds" you will see a popup on the screen asking you the top-up amount. (Bitlaunch.io) works on prepaid mode and that's why you need to have balance in your Bitlaunch account to be able to create a server.
Choose your favorite payment method and click on "Pay with Bitcoin".
Now you will get the payment screen. In this screen, you will see the address where you need to send the payment.
Once you're done with the payment, get back to the previous screen and click on the big green button that says "I'm done"
You will see the amount in your dashboard on a successful payment. And Voila, you're ready to launch your very first cloud server paying via Bitcoin.
Deploy with BitLaunch.io
You can deploy a cloud server on a cloud infrastructure of your choice. The choice of Infrastructure gives you freedom to choose the one that you trust the most.
Inside BitLaunch, you can deploy a server on DigitalOcean, Vultr or Linode also. However, the pricing for such server will not be as pocket-friendly as a BitLaunch server.
Bitlaunch Server
Launching a BitLaunch server is cost effective and one of the cheapest option available on this website. However, it imposes some limits on the size of server you can deploy based on the balance you have in your BitLaunch account.
The pricing option is very standard and stable.
However, you get to choose from only 3 locations (as of now) for your cloud server. These three locations are Amsterdam, London and Los Angeles.
You can deploy a cloud server with Ubuntu, CentOS, Debian or Windows as OS. In Ubuntu, I had an option to deploy 20.04, 18.04 or 16.04 LTS. But, for CentOS, Debian and Windows, 1 single images is available deploy. I am optimistic that more images will be available in future.
When it comes to talk about the One-Click application install option while deploying the server, you have following options available.
The basic cloud server with 1 GB RAM, 1v shared CPU and 25GB SSD costs $10/month.
DigitalOcean Server
When you choose DigitalOcean as Host in Bitlaunch, you get access to deploy bigger (in terms of resources) cloud servers.
However, the basic cloud server costs $14/month.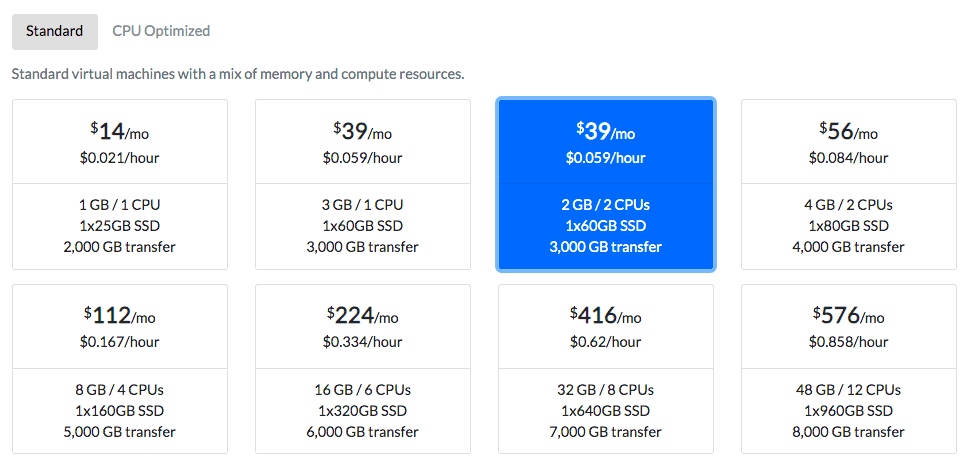 You can't deploy Windows server
You get more locations (13 locations) to choose from for your new cloud server
Even more One-click apps in comparison with Bitlaunch host
Vultr Server
When you choose Vultr, you can deploy Windows, Fedora, Freebsd and CoreOS as well.
Linode Server
In a Linode host, you will get access to deploy OpenSUSE, Gentoo and Slackware as well. Ubuntu, Centos and Debian are available for all the hosts.
How to create a server
It is such a delight to know that you can deploy a server and pay from your Bitcoin balance. The more delightful thing is actually deploying one.
Let's go ahead and deploy 1
Step1. Login to your BitLaunch Account and click "Create a Server"
Step.2 One the next screen, choose the following options
Host – BitLaunch, DigitalOcean, Vultr or Linode
Image – Operating system (Ubuntu, CentOS or Debian)
Datacenter Region – Choose out of the available options
Server Size – Based on your requirements and budget (balance it wisely)
Access method – Choose a root password or upload your SSH key
Hostname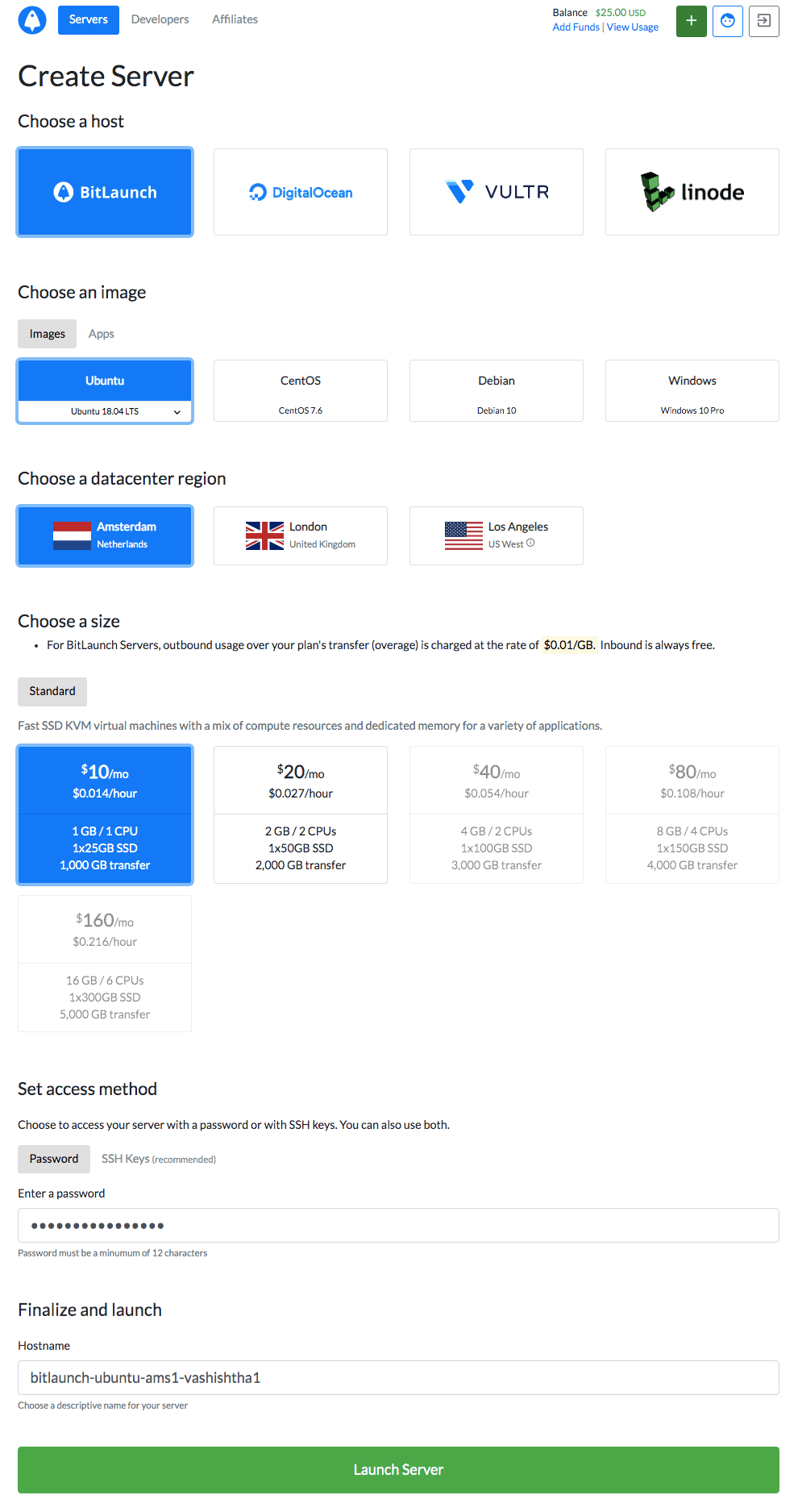 Step3. After configuring the options, click "Launch Server" button. Once clicked, you will see that your server is being deployed now.
Step4. The process takes a while and once it is processed, you will see your new cloud server details on your dashboard like this.
The best about BitLaunch dashboard is – you need not manually write the command in SSH terminal to connect to your server.
Simply copy the ssh command and paste in your Terminal app (for MacOS).
Now you can track the usage and see how much bandwidth you've already used in the billing cycle.
Installing Nginx Server on Ubuntu 18.04
With a few SSH commands, I installed Nginx web server on this server to test the performance of the server.
Alternatively, you can install anything now.
Must read:
After installing the Nginx server, I installed my favorite Admin dashboard template on the server for testing its speed.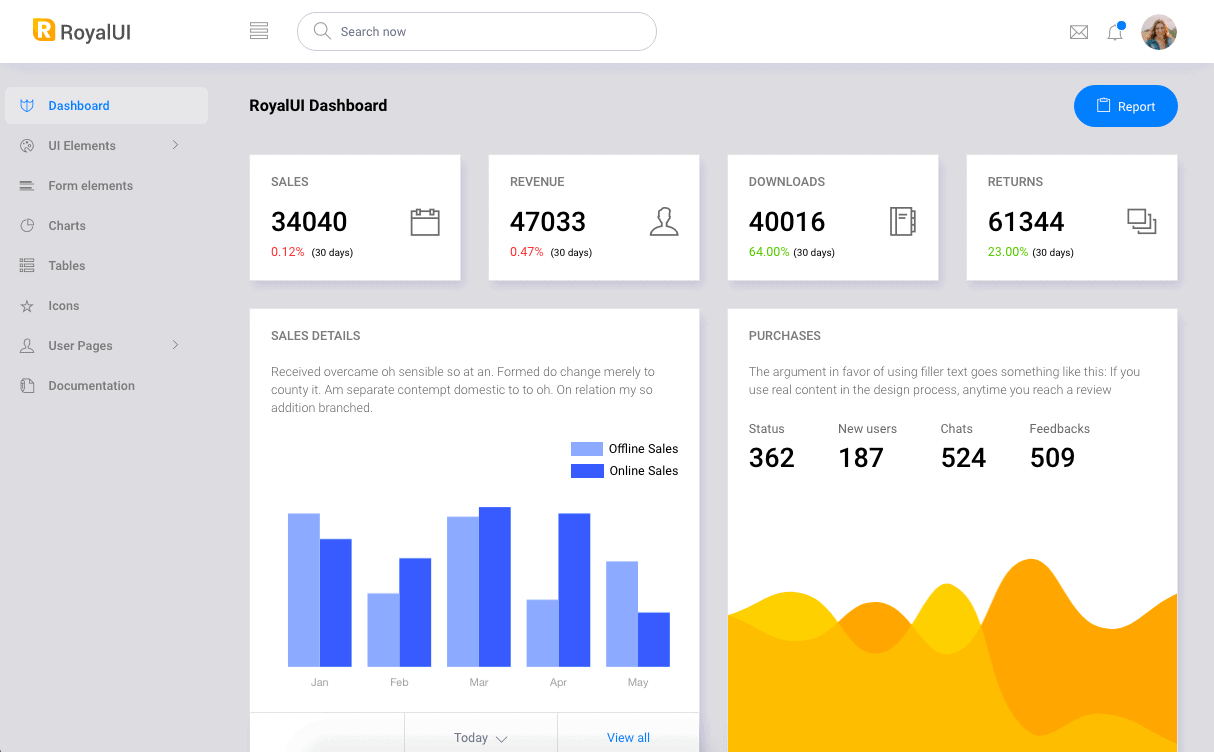 You can download this template here.
Next, I ran a TTFB check using bytecheck tool. As you can see, the server's TTFB is quite fast in the below screenshot.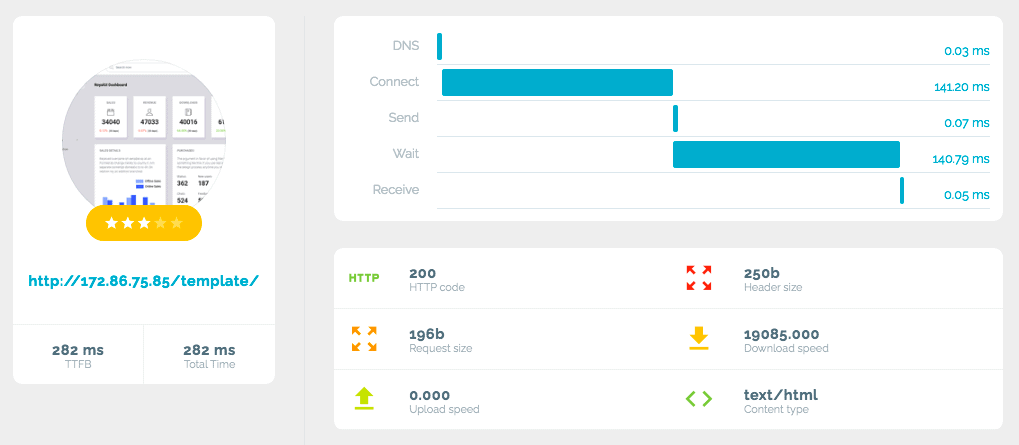 Final Verdict – BitLaunch Review
BitLaunch deserves a high-five for making it possible to deploy a cloud server for crypto payments.