Cheap web hosting doesn't mean 'bad'. Yes, it's true that there are some unreliable providers that will not deliver good service or might even try to scam you out of your money.
However, when it comes to these three companies, you can be sure that they won't fail you. They do have some strengths and weaknesses, though.
You'll have to consider them carefully to choose the best hosting for your website.
3 Best Cheap Web Hosting Services to Use Today (in no particular order)
1. InMotion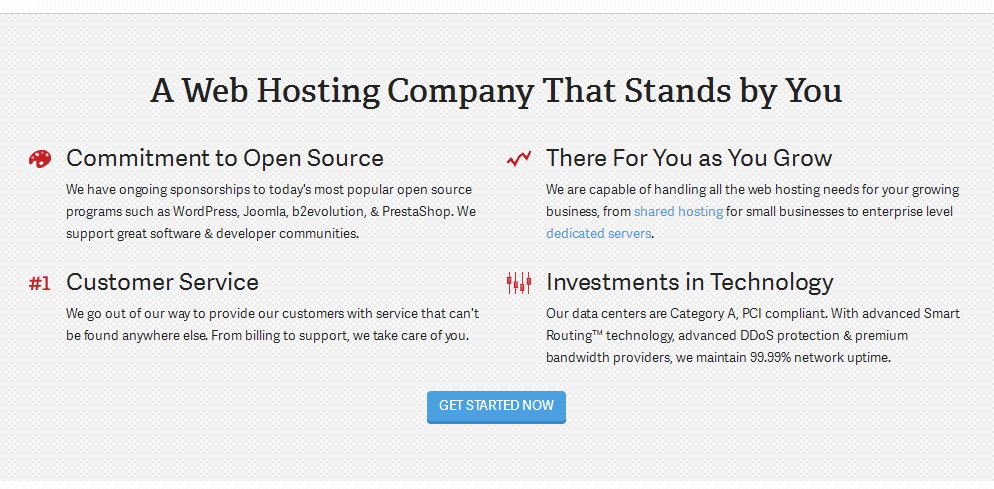 InMotion Hosting is very affordable with their initial package for shared hosting available for less than $8. The company is one of the most reliable hosting providers with years of experience and a good reputation.
They offer a wide range of services, including dedicated servers. This means that should your business grow, you'll be able to upscale your hosting package quickly.
InMotion is particularly proud of its 24/7 support service. The lack of technical support is one of the main failings of cheap web hosting providers. This benefit is very important for beginner entrepreneurs and small businesses that can't afford to hire a webmaster.
This hosting company also offers a great website builder, which is very easy to use. However, the company doesn't offer managed WordPress hosting or Windows servers.
The use of add-ons is also tricky, but the service offers many of them. Therefore, understanding how to implement all of these helpful tools is a must.
InMotion Hosting is not just a cheap web hosting, but also one of the best Shared Web Hosting Companies of 2021.
2. iPage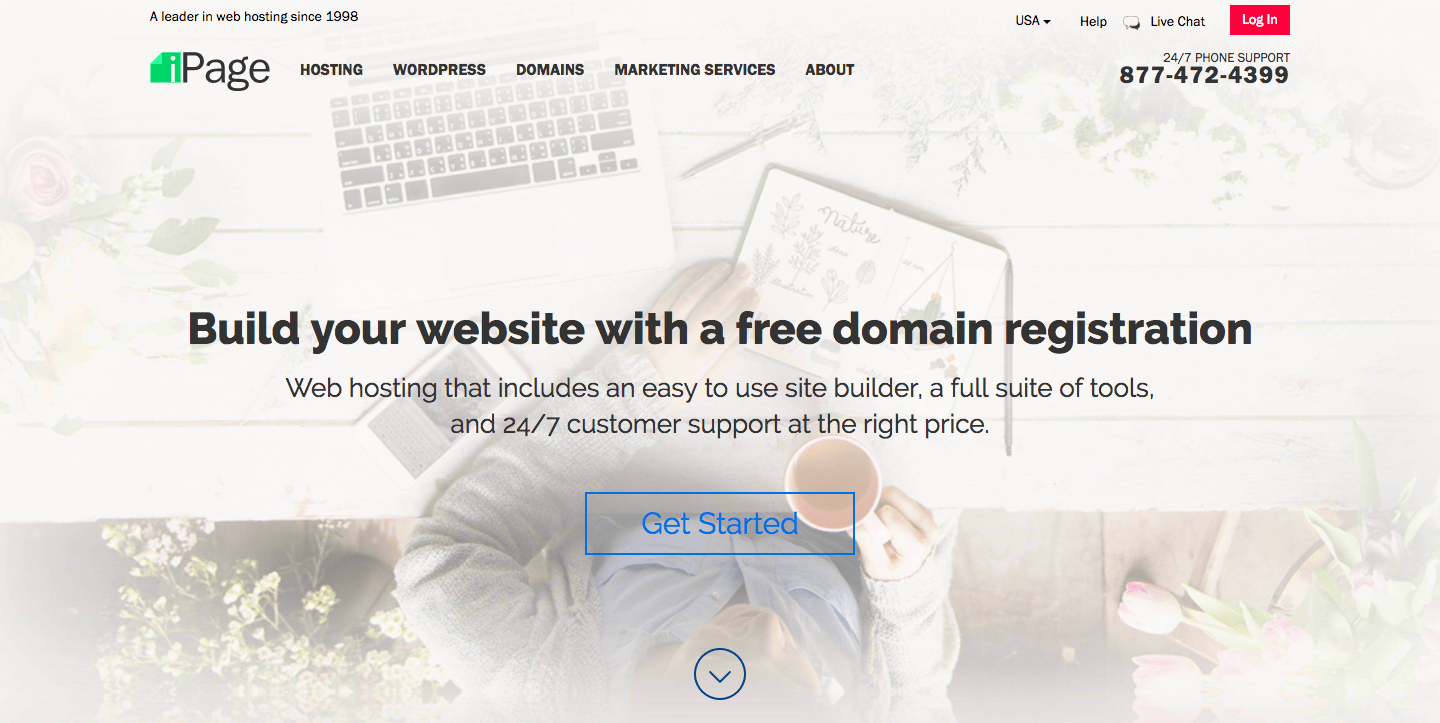 The price of iPage Hosting starts at $2.99 a month, which is great for small businesses. The company also offers a free domain name, a good perk for startups.
To make the deal even sweeter, the service provides a variety of security tools and a website builder alongside one for WordPress.
When speaking of iPage pros and cons one must also note that the company allows for multiple server upgrade options. This is another feature very important for growing businesses.
This scalability, along with good customer support, make iPage a good cheap web hosting service for a long-term contract.
However, the renewal price of their packages is rather high. Therefore, it might be impossible for a small business to remain with this host if they don't get as much income as they want.
Unfortunately, this issue is the same for all the best cheap web hosting services.
The truly reliable companies are only cheap for a short while. However, they can give you the push necessary to start making enough money to afford their services in the future.
3. BlueHost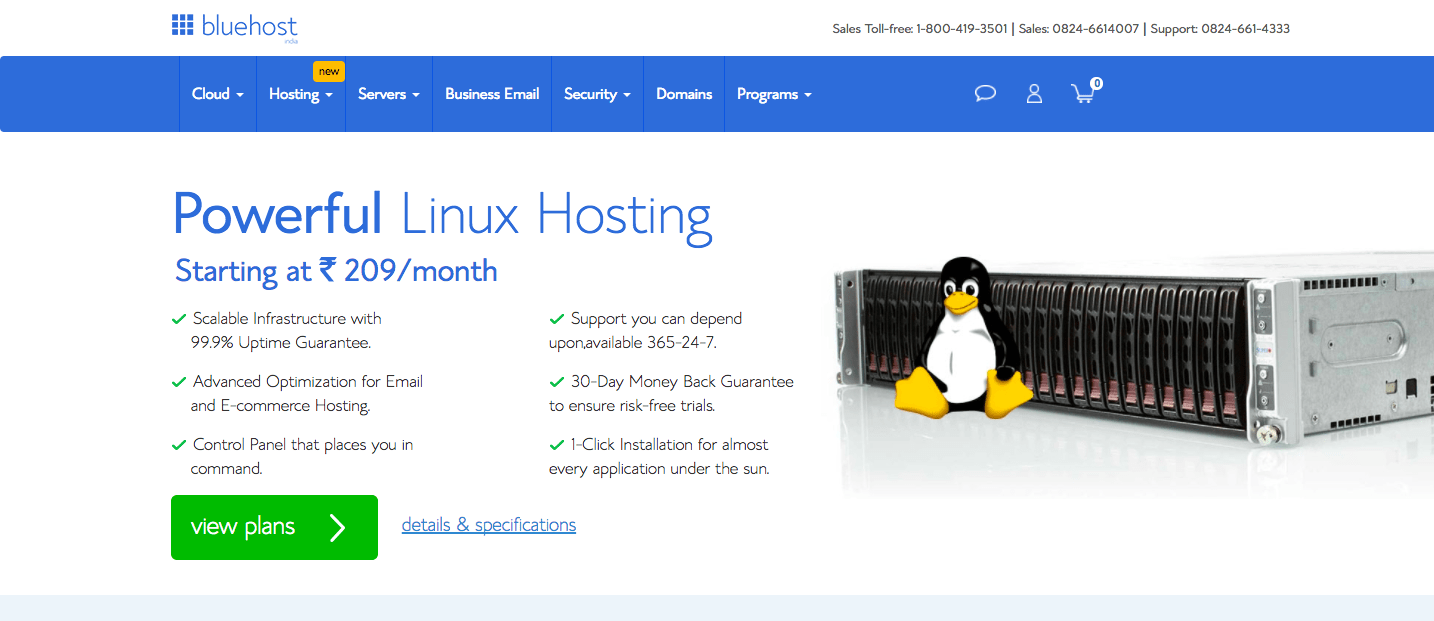 BlueHost is another cheap web hosting provider that stops being cheap upon renewal. However, the company offers great support.
It's also one of the best hosts for WordPress websites and has many extra features specifically designed for them.
BlueHost offers a money-back guarantee, but it's only 30 days. Compared to 90 days from iPage that doesn't seem so good.
This service has a wide range of add-ons that can help customize your website and get lots of value for your money.
However, the upselling is pretty aggressive. Therefore, you should read through all agreements very carefully and double-check that you don't buy some extra service by accident.
If you want to start a WordPress blog then read:How to start a WordPress blog with BlueHost?
Read More About:
Conclusion: Which is the Cheapest Web Hosting Provider?
Considering the resources, InMotion Hosting is the cheapest web hosting provider. But out there, you can find a lot of cheap web hosting services.
You can try these web hosting services for different websites.
After comparing their speed and reliability, you can switch all your websites to one single web hosting provider.