Creating a website is not an easy job especially when you are working with a vision to convert visitors into potential customers. It can simply be a big burden on your shoulders because then you would have to take care of everything from scratch. But dont' worry as today I will compare two biggest landing page builders "Elementor vs Thrive Themes".
Talking about website landing page builders, there are a few of the most amazing ones you can go for without any second doubt. However, if you are thinking about having a WordPress website, the top-tier front-end website developer that I recommend and compare would be Elementor vs Thrive Themes. 
Both Elementor and Thrive Themes are the best when it comes to WordPress friendly website builder. Thus, as these are the best, let's compare both and see which one is the winner. So, read on.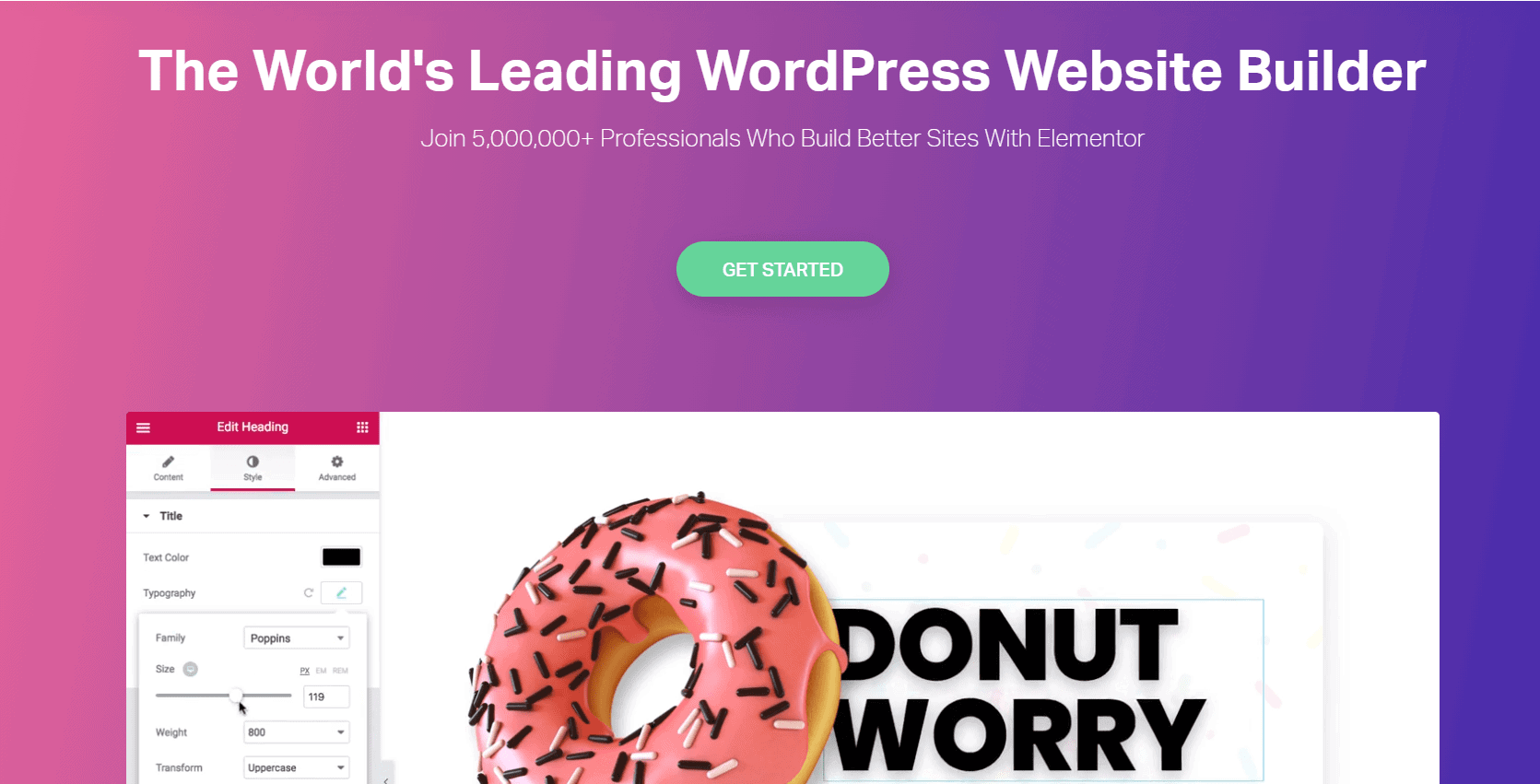 Elementor is an open-sources platform that comes in free as well as premium offerings. It was launched in 2016 and since then, it is now being used in more than 180 countries. Besides, it is more than 5,000,000 active installs and has 5000+ 4.5 stars for its excellent services. 
The developers of Elementor created this medium to help out internet professionals. Considering the situation of building a website as a never-ending process, the team of experts go together and build Elementor.
It is a one-stop solution that is flexible in WordPress designing. Moreover, it offers nothing but simple settings with minimum hassle and effortless tasks. 
Introduction to Thrive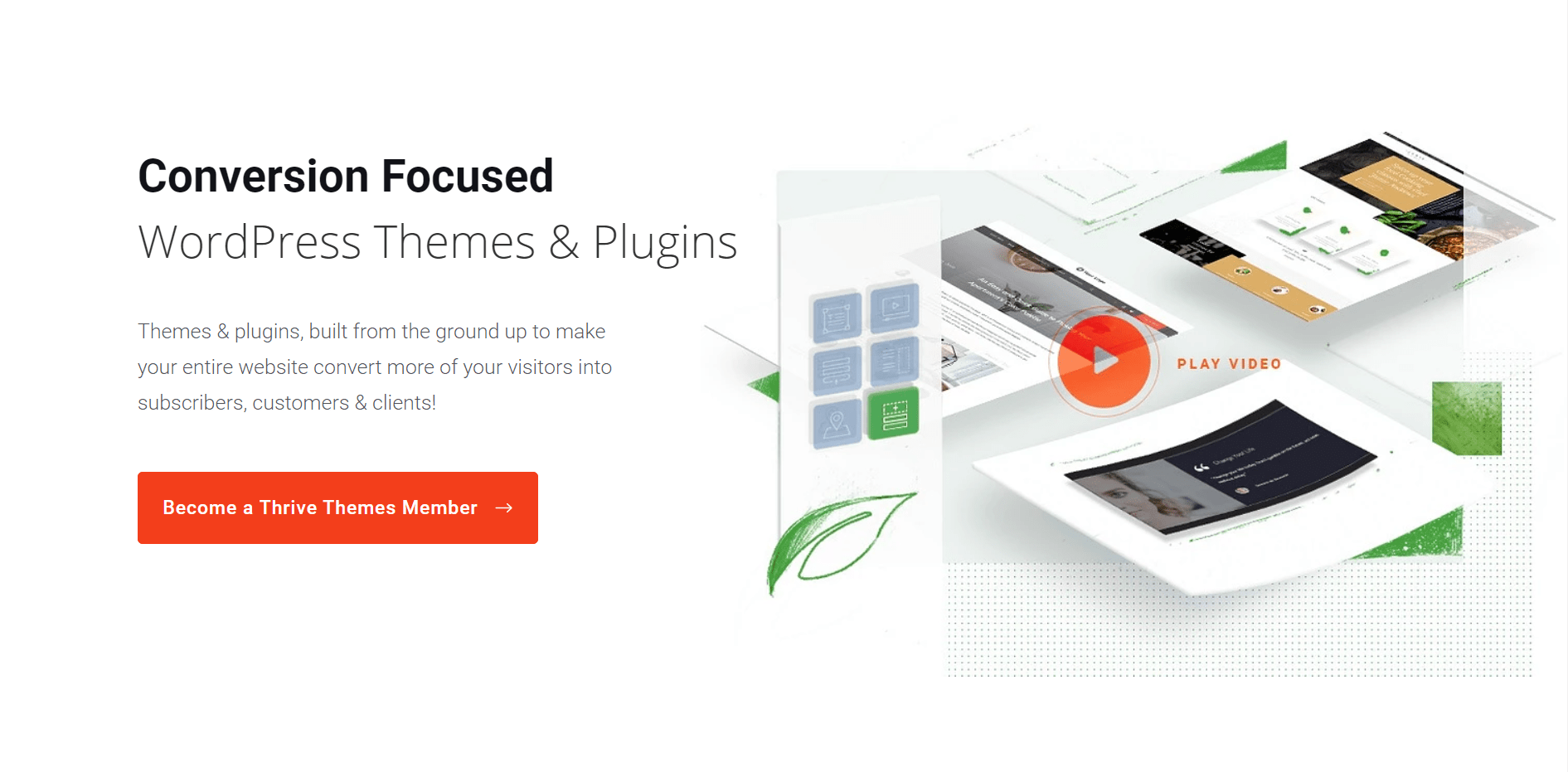 Thrive themes was founded in 2013 by the expert of marketing and tech-savvy partners. The idea of Thrive came when both the partners were working on an online project but something seemed missing as always.
Due to their technical experience, they knew how to come up with suitable software. Therefore, with loads of guts, they created Thrive and introduced it to the people. 
Since then, Thrive Themes has been growing rapidly and improving every day. Slowly, it started adding more themes and plugins to its platform. Today, it has achieved the tag of one of the best and super-responsive WordPress website builders. 
In the next section I will show you jaw-dropping features that are offered by Elementor and Thrive to users globally.
What features does Elementor offer?
Elementor is renowned for its powerful features that enable the users to build a responsive site quickly and easily. This is possible with the help of its remarkable features and some of them are:
Who else doesn't want super-easy yet beautiful web pages? This you can achieve with Elementor. It has some essential features that every amateur looks for. Be it a drag-and-drop option, popup builder, responsive editing, or theme builder, there are many options available. Moreover, you cannot get enough of its 300+designing templates and 90+ widgets. 
Designing and layouts characteristics:
Design and layout play a significant role in creating an effective website. With Elementor, you can have global fonts, an extensive range of colors, custom CSS, background Gradients, Background Videos, and much more. Besides, when it comes to layout, there are many options you can go for. It includes section width, column width, and even full width, column gaps, content positioning, and even margin and padding. 
Even if it is about creating landing pages, form widgets, popup builders, rating star widgets, or action links, Elementor has many options available for you. You can use these features and more to create the best marketing strategies and attract more customers to your website. 
Mobile editing is a must nowadays and Elementor has a variety of options available in this area too. Some of them include 100% responsive tools, font size, column width, padding, margin, reverse column, hide/show elements, and custom breakpoints. So, if you want a mobile-friendly website, Elementor is your to-go option. 
 To be there for you and help you out with every update and problem, the team of Elementor offers amazing choices for you. It offers video tutorials, 24/7 support, translation ready information, blogs, communities, weekly newsletters, and more for better understanding. 
Any website builder with social media features is great. Similarly, Elementor has a lot to offer you. Its share buttons, block quote, social icons, Facebook-responsive options are perfect for you to create a social presence for your website. Moreover, it allows you to add SoundCloud, Media Carousel, Slides, Lightbox, front icons, and Google map to your website. 
An eCommerce website can be pretty tricky to build. However, with Elementor's features, this can become very easy. Thus, with characteristics like price widgets, woo product widgets, categories widgets, and more, you can have your ideal eCommerce website. 
No-coding, easy navigator, full-site editor, finder, hotkeys, shortcut cheat sheet, auto-save, and what not? Elementor has amazing marks that make workflow effortless for you. Besides these outstanding options, you can have access to revision history, redo/undo, copy-paste, site setting, draft mode, dark mode, and many other options that make things super-easy for you. 
What features does Thrive offer?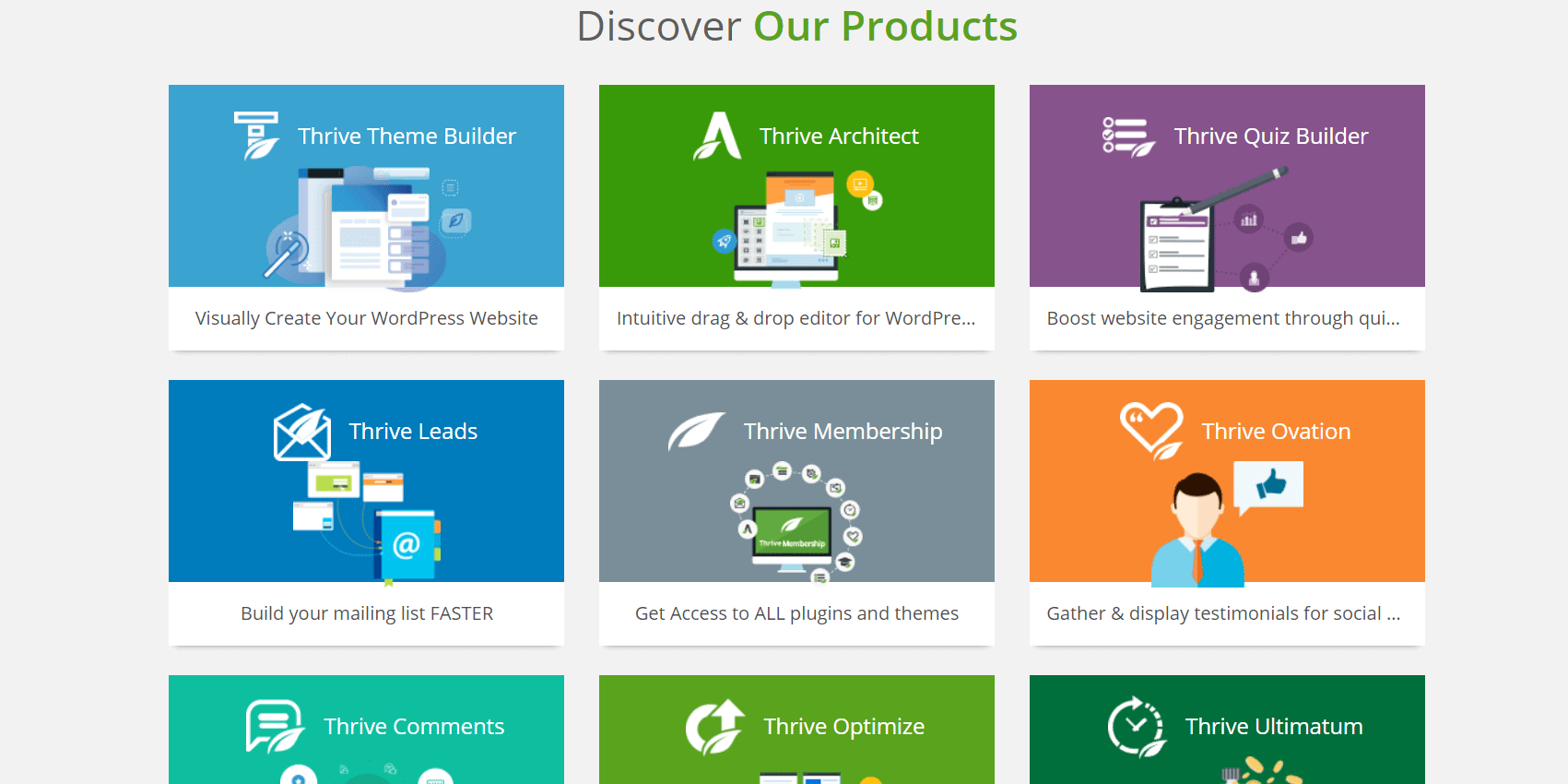 Well, obviously, without great features, it would not have been counted amongst the best. So, let's have a look at some of its best features. 
The tools you need to implement a website are all available at Thrive Themes. It offers cutting edge techniques and strategies, awesome marketing strategies, world-class support, unlimited updates, and much more. Moreover, the best part is, all of this is available at the lowest possible price.
Light speed for creating the website
With Thrive Themes, you can create and customize your website at a  lighting speed. No matter what theme you select, they are all next-generation builders for your WordPress website. 
Talking about its editor, just like Elementor, Thrive's editor works with easy drag and drop options. Its editor is fastest and most intuitive as compared to Elementor in which you can add beautiful layouts, buttons, and advanced content. Moreover, this simple editor works in more than 325 landing page templates. 
Email List is an essential part of your online business. You can create and freely design forms and tests and grow your email list in a better and faster way possible. Besides, this is like an experience you have never experienced before. 
Boosts website engagement
With Thrive Themes, you can create quizzes to attract more people to your website. This will not only have more people but also helps you boost engagement online. Moreover, people will eventually sign in to your email list and you will get tons of social shares. 
Pricing 
Let's have a look at what prices both Elementor and Thrive themes offer.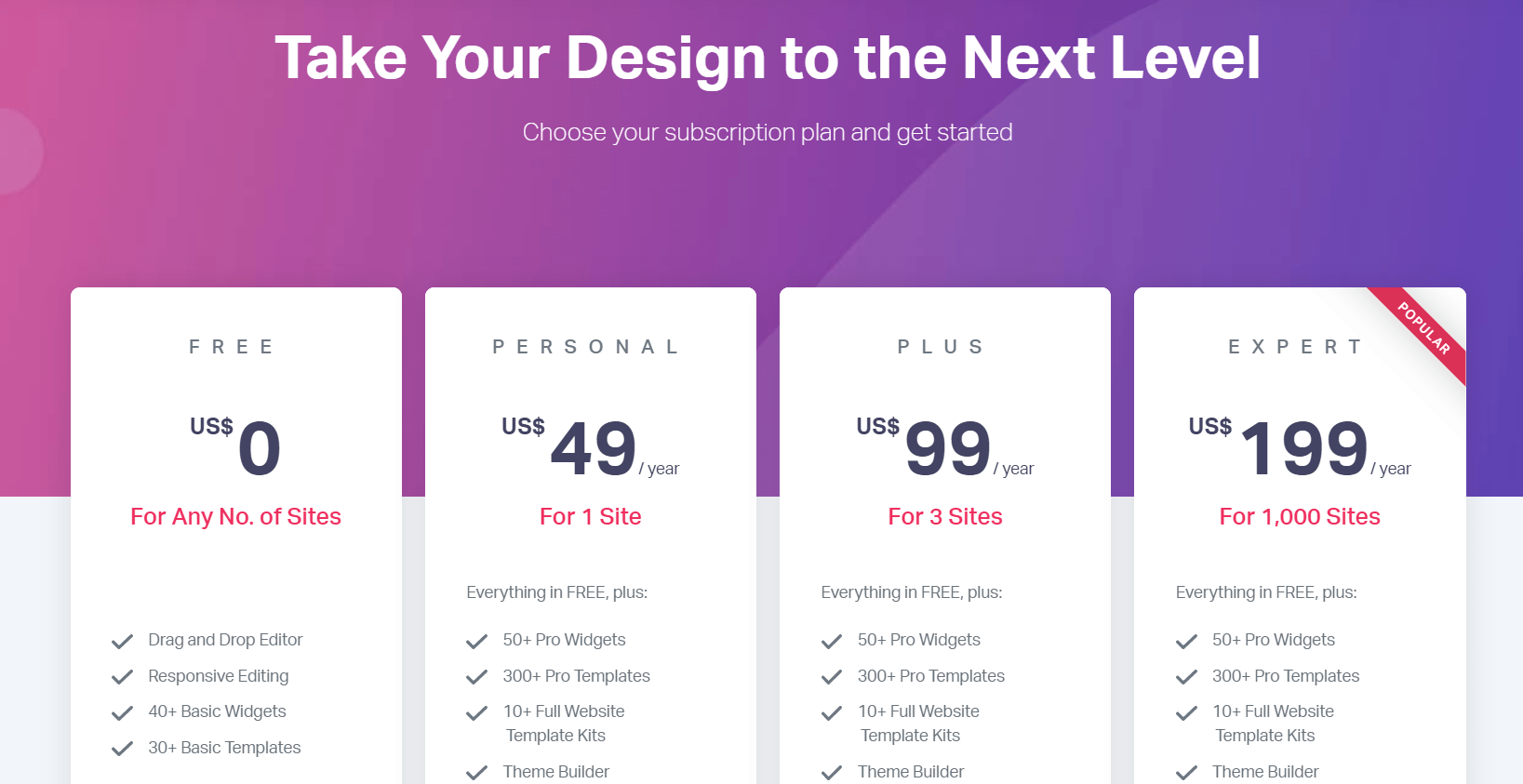 Yes, there is a free version but if you go for the premium support, there are three packages available. You can have a Personal package that would cost you $49/year for one site. It comes with everything there is in the free plan plus many other options.
If you want access to 3 websites, you can have the Plus package that will come with a cost of $99/year. Besides, its Expert plan will give you accessibility to a thousand websites within the cost of $199/year. 
Get Elementor
Read: Jaw-Dropping Elementor Coupon Codes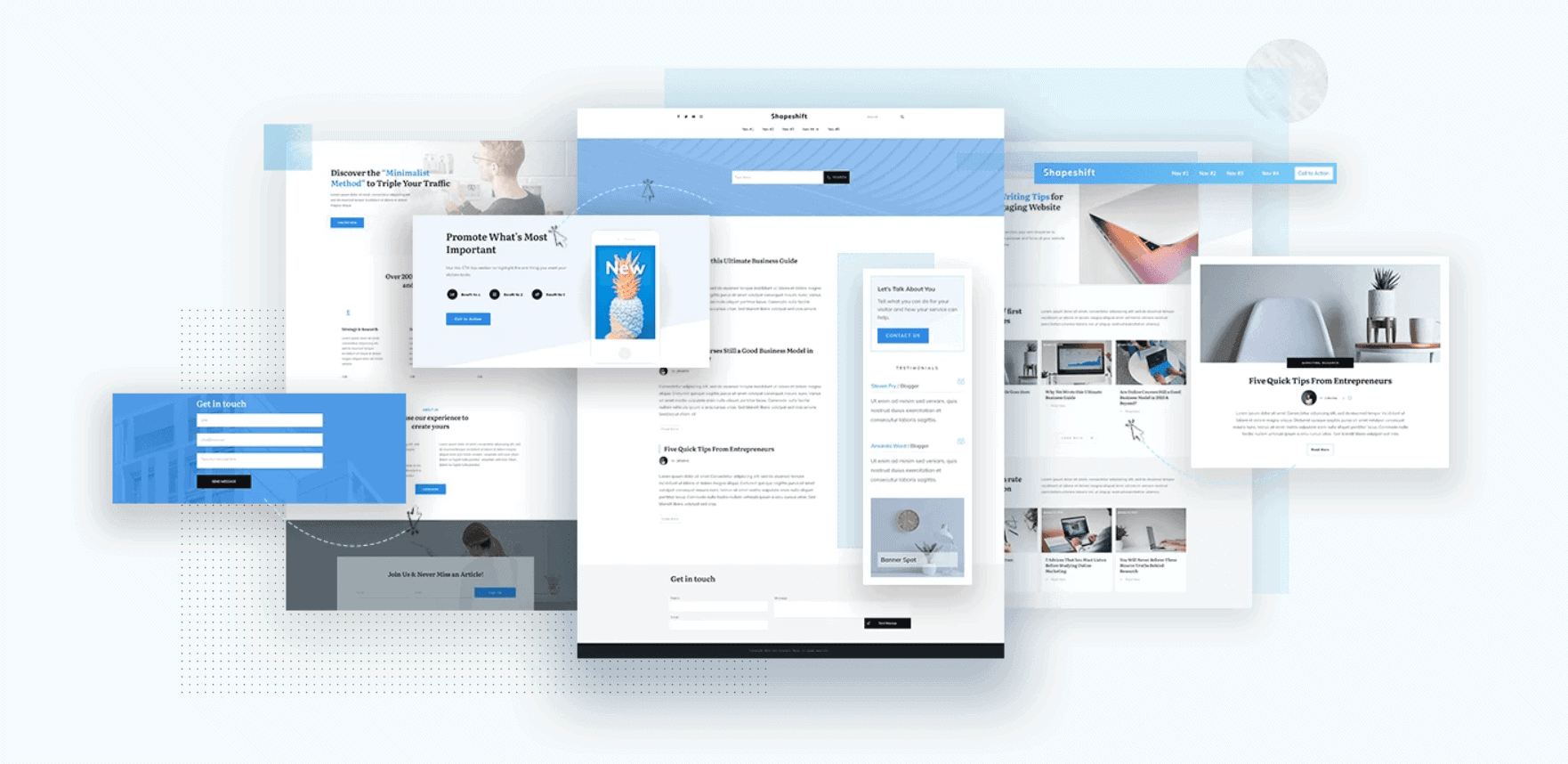 If you want to be a member of Thrives theme and access all its tools and plugins, you can have the access at just $19/month. This is the amount if you pay annually.
If you want to make the payment quarterly, you can choose the other plan which will be $30/month. Also, there are other products you can use individually but they will also cost you $19/month. 
Get Thrive Themes
Read: Best Landing Page Builder WordPress Plugin
Conclusion
You see how good both Elementor vs Thrive Themes are. As a matter of price, Elementor might be a bit expensive but its features are simply remarkable as compared to Thrive.
I hope, the comparison between Elementor vs Thrive Themes must have helped you understand their significance in building a beautiful site.
So, you know what is best for you and that is all that matters the most. Therefore, choose wisely.