In this article, we would like to compare FastPages vs InstaPage, two very-popular landing page builders. The objective is to give you a low down on their features of 2023 and also their pricing.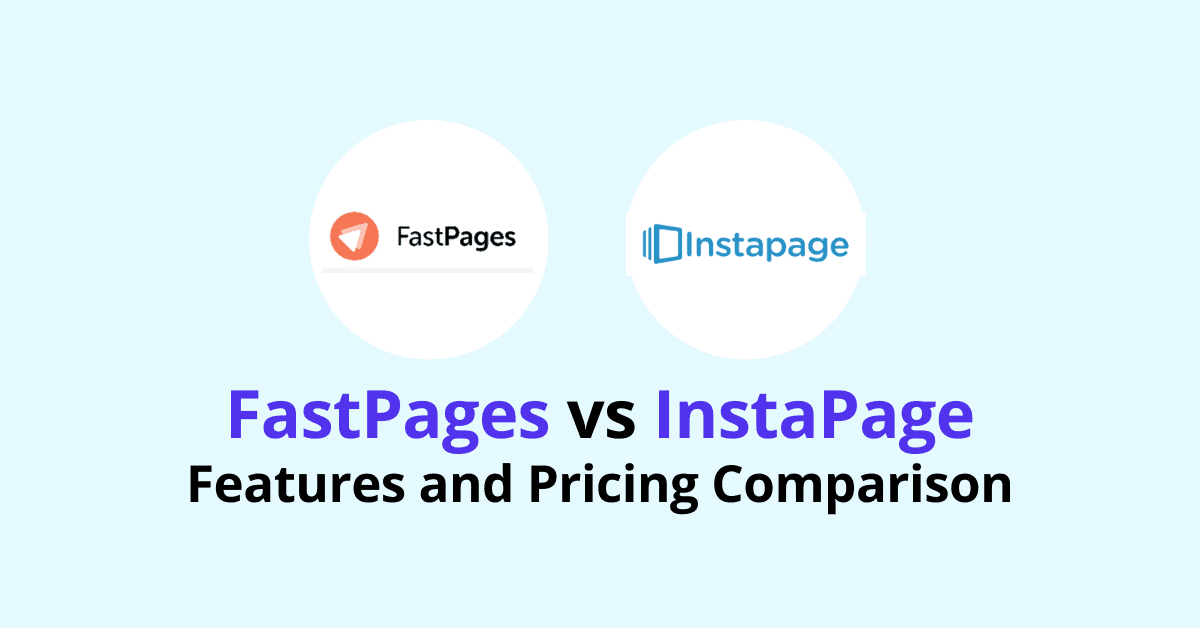 Despite being a newcomer, FastPages have made quite a lot of fuss among aspiring marketers. Marketers look for decent loading speed while building landing pages, and FastPages is simply brilliant in that regard.
Beginner marketers love this tool even more, because of the ease of use and tons of automated features. Building landing pages can be a very complicated process, and might go horribly wrong if the proper tool is not used.
FastPages promises to be that 'proper tool' which helps marketers to build fast, high converting landing pages to make their business successful.
A plethora of positive user reviews speaks for the quality of FastPages, so you can definitely consider this tool if you are looking for building some landing pages.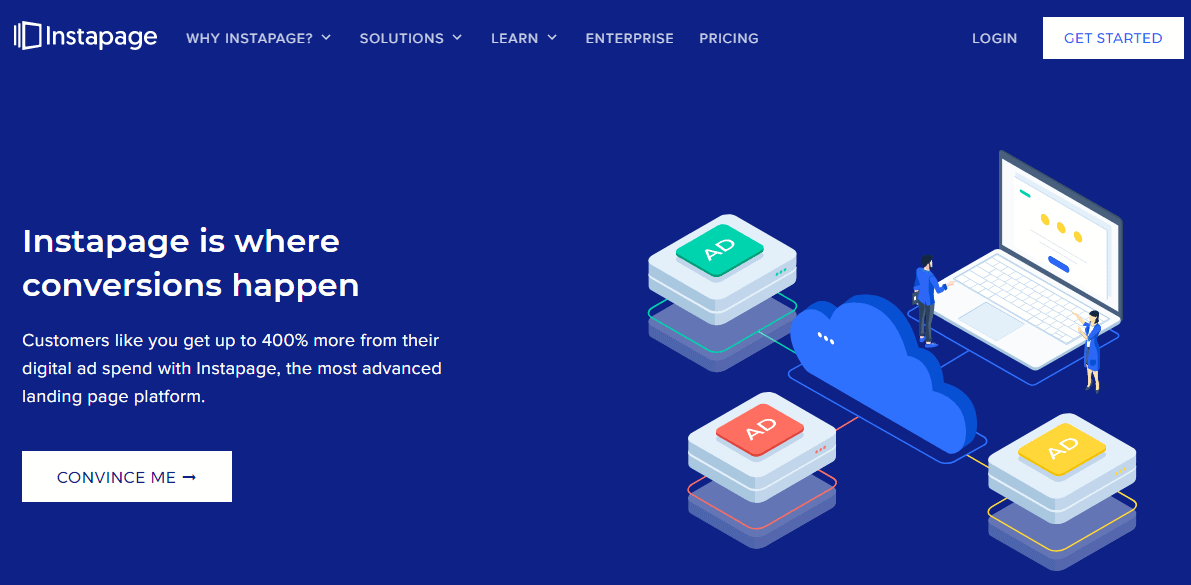 If you are someone who has built landing pages before and used page builders, probably you already know about some of the common tools. If that is the case, you have very likely heard of InstaPage as one of the leading players within the industry. 
It is very much for sure a capable product. It provides you with a professional set of modern landing page templates. It is also a very powerful tool for building custom landing pages.
The question that remains is, 'Is it as good as it looks?' And more specifically, will you be able to create conversion-focused landing pages without too much effort? And finally, is it worth the money? 
We will take a closer look at the features of both FastPages and InstaPage and also their available price points in the following few paragraphs. 
Also Read: FastComet vs SiteGround -An Unbiased Comparison
FastPages Features

One of the most important factors that turn visitors into customers is site speed. This is very obvious, slower pages turn people off, right? The main selling point of FastPages is its ultra-fast speed for both loading and publishing. The claim does appear to be correct if online user reviews are to be believed.

There are a lot of pre-developed pages in FastPages that you can make use of to seamlessly create your own unique landing pages. It offers a variety of themes and templates.
This is very useful in making sure that the page suits the kind of product or service your business offers. FastPages makes editing super easy as well, for ultimate customization.
Everything related to editing is automated within the platform. It is also applicable for publishing via notebook files, as the platform allows Jupiter Extension.

You may wonder if you would be able to integrate FastPages with your existing WordPress website. The answer, yes, you can! It is very easy to install FastPages to your WordPress website, keeping the current design intact.
You can build and customize new pages with this tool without having no impact on the main design of the site. More importantly, it's a super easy process to connect all your landing pages from FastPages to your WordPress site.
You won't have to worry about messing the design up when you start using FastPages.

If you are the owner or the manager of an eCommerce business, your website will do well with FastPages. They are always upgrading their offerings with regards to third-party applications.
One-click payment will be available soon as per their website. It will soon become akin to finding a nearer cashier when in the supermarket.

FastPages also has the ability to integrate with a lot of third-party pages. This can potentially make it an all-in-one sales conversion tool. 
FastPages recognize your need to keep the landing page designs consistent, and that's why it synchronizes your website's styling across all the pages you build with it.
This means, there is no need to take the trouble to make the styling consistent manually. And when you don't need that consistency for a particular page, you can simply customize as per your needs.

If your website is not responsive, then you will not be able to give the same user experience to visitors coming from multiple devices. FastPages will take care of that as well. All the elements are completely responsive and compatible for all the major browsers and devices.

FastPages uses Github to host, and when you try to create your own blogs, you will require Github Actions for automation. The setup is very fast and no prior coding knowledge is required.
Because there is automation, you won't need to bother yourself with conversion scripts as well. This is one of the main reasons why it's a great beginner friendly tool.

Check out all the features of FastPages here.
InstaPage Features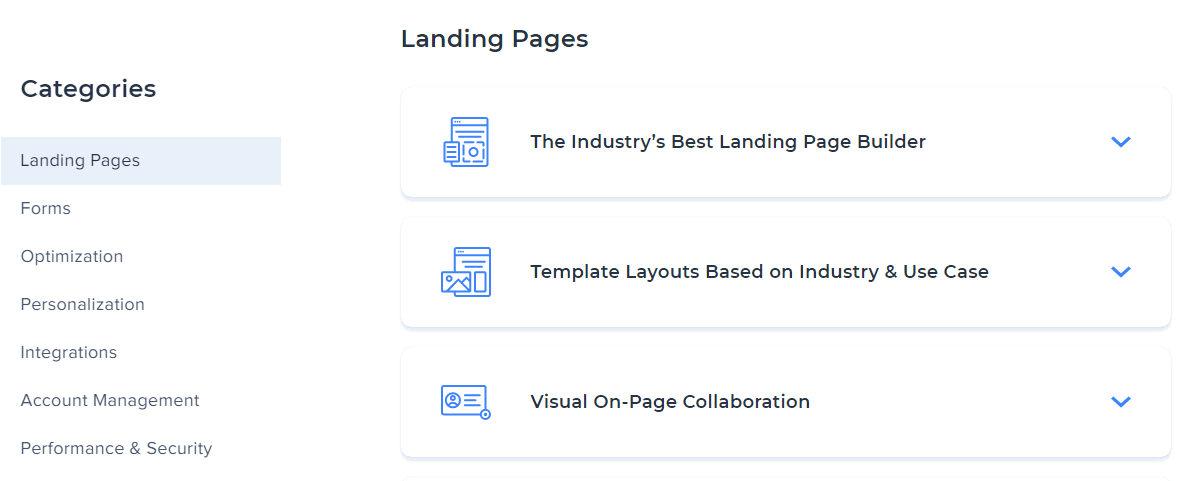 The marketing message from Instapage claims that they offer more than about 200 templates to choose from. But in reality, when we were using it, we found just about 80.
Some of them were not even full landing pages as well. Do not let the 200 template headline be the thing that you base your decision on.

The Drag-and-Drop Landing Page Editor
It does not matter if you start with a completely blank canvas or you use one of the templates, the editor provided by InstaPage is thorough enough for you to create a unique landing page.
In fact, one of the main things to describe the editor has been the word, "freedom", because that is just what you get with this editor.

All the different things that can make up your page can be very easily customized with the interface of the page builder on InstaPage.
Whenever you select any item on the page, it will display a lot of settings alongside an edit button. Whenever you click on the edit button, you will be presented with a whole host of options and from there you can truly customize.
With InstaPage you can also add custom CSS or even custom JavaScript in order to meet your requirements.

This is why many seasoned webmasters are in love with InstaPage. Regardless of the number of templates a landing page builder comes with, you simply won't be able to use the exact same design for your own business.
Customization is a must, and InstaPage will not disappoint you at all when it comes to customization. 
If you are going to be creating multiple custom landing pages, InstaPage is right for you for a very specific feature called InstaBlocks. It allows you to construct a library of reusable assets, blocks as they are called, that you can insert wherever you need to.

Business owners who have a wide array of products will find this feature very useful. I know some page builders that won't let you reuse the assets like InstaPage.
With this tool, you have no reason to take the trouble of building similar landing pages from the scratch again and again. Not only this is going to save you a lot of time, but also you won't risk making too many mistakes while building identical landing pages. 
Another feature that is very useful is InstaPage widgets, which can be used to quickly insert a bunch of elements into your landing page design. To add one, just click on one of the widgets located on the sidebar menu of the editor.

While almost every other landing page builder comes with this feature, InstaPage is unique in terms of design of the widgets. In my opinion, the widget designs in InstaPage are very catchy, yet so simple.  
Yet another feature that is simply brilliant is that whatever you create on InstaPage is mobile-friendly by default. When working there is even a mobile view. This will allow you to see exactly what the mobile users are seeing while working.

Check out all the features of Instapage here.
Also Read: Kinsta Vs Templ- Which is a Better WordPress Hosting?
FastPages Pricing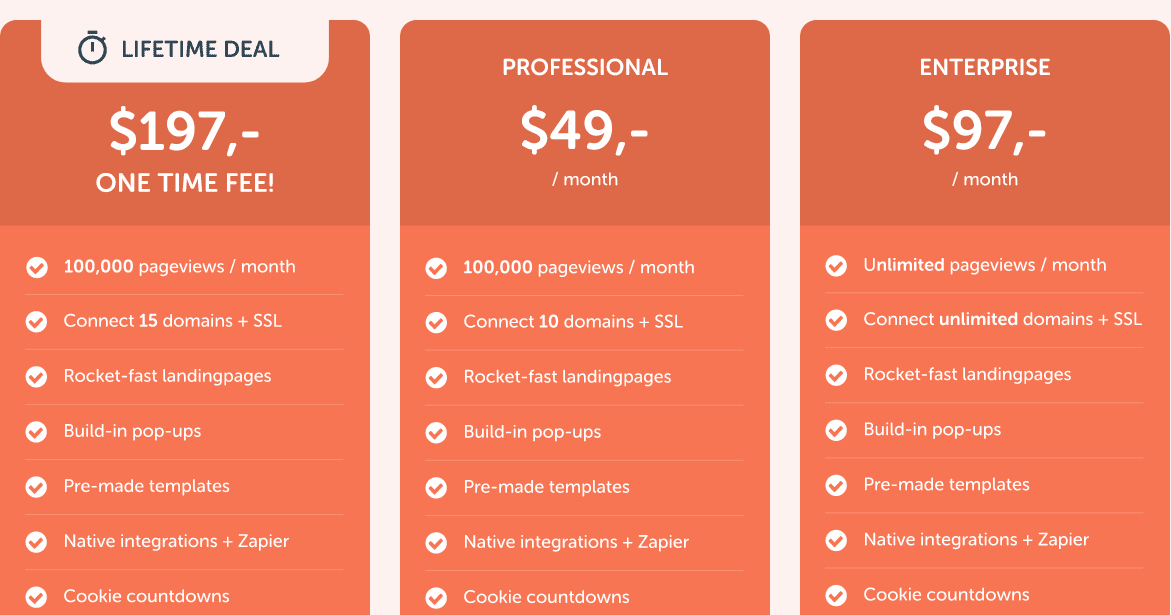 There are two pricing options available. One is the $49/month professional package and the other is the $97/month enterprise package. FastPages is currently offering a limited time offer of $197 one time payment for lifetime membership, which is one heck of a deal. 
Just imagine, you won't have to pay a recurring fee every month for a landing page builder. It rarely gets any better than this. If you are someone who needs to build new landing pages on a frequent basis, then I would definitely recommend getting your hands on this lifetime deal. 
Get FastPages
InstaPage Pricing
With InstaPage, you'll enjoy quite a few pricing options. There is the business plan which is $199 a month or $149 a month if you pay annually. There is also a custom Enterprise plan with custom pricing that will reflect on the features you have chosen. 
Sadly, InstaPage does not have any lifetime membership offer. No matter which package you choose, you will have to pay monthly recurring fees. 
Get InstaPage
Also Read: Getresponse VS Sendpulse – Are you Wasting your money in Email Marketing?
Conclusion: FastPages vs InstaPage
In conclusion, I have to say that just because of the one time lifetime offer FastPages is offering, it is by far the most value for money option, and hence it is what I would recommend. Check out their lifetime deal here.