There are times when you eventually end up losing important files either by mistake or purposely. This eventually leads to slow down the working of the device and, further, to a dead laptop. Similar situations take place a lot. Therefore, out of so many applications, there are some that can bring back all your important files back to your MacBook.
As far as EaseUS is considered, it is known as the best software to recover old deleted memory right in your MacBook ensuring 100% safety. With the help of EaseUS, you can actually recover important documents, files, or media with no efforts. So, here is a simple way from which you can recover your MacBook data using EaseUS.
I will install it first and activate the license.
You can download the DMG file using this link.
Now, I opened the dmg file and got this window on my screen.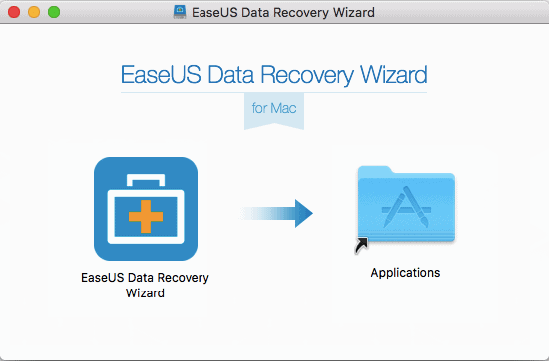 Dragging the EaseUS Data Recovery Wizard icon to the Applications will swiftly install it on my MacBook. Once done, I will launch the app.
Now, to begin with, the application, you can start the process following few super easy steps that involve launching, scanning, and recovery. Follow these steps given below:
Simply select the location of the disk and press the scan button on the top of the software. However, it can be both internal storage area or external device wherever you have lost your data from.

As you press the button, EaseUS will scan the entire disk location and will show you the options which are available for recovery. The results will appear on the left side of the screen.


From the available options, just click on the file or media you have been looking for. After the selection, click on the button 'Recover Now' on the top right corner and leave the rest of the work on EaseUS.


Now You can have to decide where you want to save the recovered files and hit save button.
Woohoo. It's done.
Why EaseUS?
Now the question hits your mind that while tons of data recovery software are available on the web, why shall you use EaseUS Data Recovery? Let me give you a few reasons.
This is an all in one data recovery application. Let it be images, videos or any kind of files. EaseUS data recovery has covered everything.
The reason for data loss can be anything. It can be an accidental file delete, disk formatting or even a system crash. Your data still can be recovered.
File Preview is also available so that you don't have to remember the name of the file you want to recover.
Price for the Pro version of the app is just $89.95.
Wrapping up
With the help of the best recovery software, you can recover all your lost, deleted, formatted, and even inaccessible data with full security. So, now you do not have to worry at all as EaseUS is there to take care of your important stuff.