What makes people choose WooCommerce when it comes to starting an eCommerce website?
Well, WooCommerce powers about 25.14% of the eCommerce websites in the world. That is a pretty great number, which tells us how popular WooCommerce is and how robust it is to run an eCommerce website.
But more than that, people love WooCommerce as it offers them with thousands of extensions.
Why WooCommerce is popular?
WordPress powers 26% of the world wide web. So, when people venture to start an eCommerce business, WooCommerce is the go-to choice. Because WordPress eCommerce has made online selling simple.
Starting from setting your store themes to offering discounts, WooCommerce plugins makes every task simple. Now, people just need to upgrade their WordPress site to WooCommerce to start an online store.
WooCommerce benefits,
WooCommerce provides you with plenty of attractive Woothemes. Well, It supports most of the WordPress themes too.

WooCommerce plugins will help you to create better shopping discounts.

Featured extensions can boost your customer engagement by customizing the email templates.

WooCommerce plugins can help to track your online store's performance.
10 Must-Have WooCommerce plugins for your eCommerce store
As mentioned earlier, WooCommerce ecosystem offers you with all the essential plugins to improve your online store in every aspect. The following is the list of must have WooCommerce plugins to make your online selling much simpler.

Do you want your online store to get ranked high in Google? SEO is the important factor to get high google search ranking. Generally, WooCommerce sites have plenty of product pages.
So, it is essential to optimize the content in every page for better search results. Optimizing the product images will increase your website loading speed.
How SEO works,
Strategized SEO will make your WooCommerce site to be crawled by Google. Only then, Google indexes your online store to get high ranking in the result page.

Create unique meta description and title for every website page.

Check on the breadcrumbs in the sub-pages to improve navigation links to your online store.

Create enough web content (blog posts, articles) for relevant keywords.
Add Yoast SEO to your WooCommerce dashboard to get all the above tasks.
You see, Creating invoices after every WooCommerce sale is definitely a tiring task. No more of this tiring task because creating and sending invoices is now automated with WooCommerce PDF plugins.
The plugin supports you with advanced options to add columns for refunds, discounts, tax rates and much more.
Also, you can attach the PDF invoice to any email type and can directly send it to the customer's inbox, Dropbox or to whatever email client the customer uses.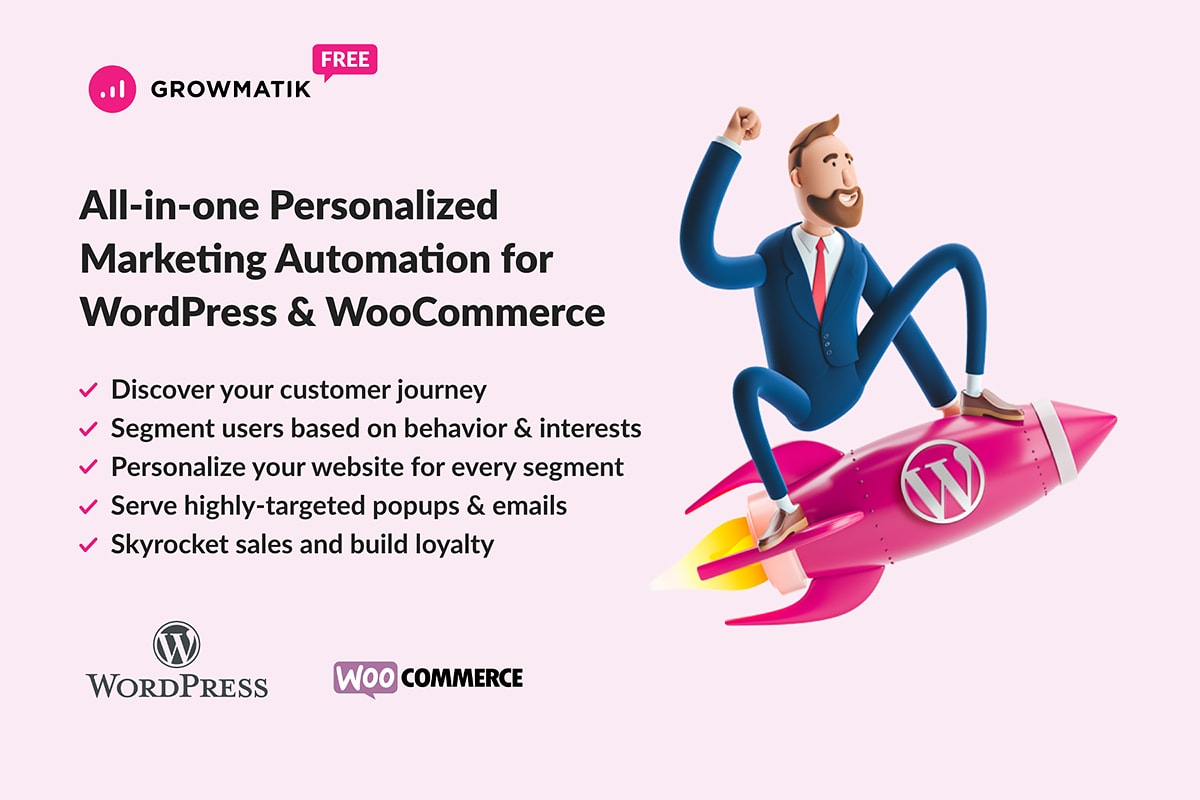 Growmatik is a marketing automation solution for WordPress & WooCommerce that utilizes user types and behavior to personalize your message across all touchpoints (website content, email and popup).
Growmatik uncovers your shop funnels and segments users based on more than 50 different attributes and behavioral patterns across their journey in the website so you can automatically deliver personalized emails, popups and website content to each segment.
Features:
Automate all marketing activities in one dashboard
Discover customer journey
Segment your audience based on behavior and interests
Personalize your WordPress website as unique as your visitors
Send the right email to the right audience at the right time
Display highly-targeted and more personal forms and popup
Get humanized attribution and analytics reports
Unify all the tools you need to deliver your message across three channels without the need to use different tools for email marketing, lead generation/popup, and web page personalization.
With Growmatik's free plan you can send 10,000 emails, manage 2000 subscribers and personalize your website for 10,000 visits every month. All premium plans also come with a 1 month trial period.
It's must to track how your WooCommerce store performs. Right?
Tracking your user behavior will help you to provide customized online shopping solution to customers.
eCommerce analytics will help you to get answers to the following,
Shopping behavior- Do customers buy more with discounts or not

Checkout behavior- Why do customers abandon the shopping cart

Sales performance- How is the total sale of the store performing

Product performance- Which of your product is most liked by the customers
Enhanced eCommerce Google analytics is the WordPress plugin to track all of your store metrics. Along with the plugin also helps you to know the real-time website visitor count, customer acquisition channel, website traffic details, and much more.
eCommerce is all about having an active Customer Relationship. Emails are always the best channel of communication with your WooCommerce customers. By emails, I say every single classification of email
Welcome Emails- Send automated and personalized Welcome email for the newly signed customers

Promotional Campaigns- Create promotional emails for customers based on their purchase history.

Newsletters- Share newsletters featuring the latest updates and stay connected with your customers.

Win-back emails- Try to bring your lost customers by sharing discount coupons

Transactional emails- Create better Up-sell and cross-sell opportunities by personalizing the emails with useful product recommendations. You already have the purchase history of the customer to pitch sales.
CampaignRabbit is a complete marketing automation tool to help you achieve high customer engagement. I bet the tool will renovate your WooCommerce marketing strategy and show better conversions.
For any online business, Emails play the important part in communicating with the customers. And most times, We ourselves will go tired of sending plain looking order emails. The emails you sent must be customized to get maximum customer engagement. Because sending generic and boring transactional emails will kill your brand value.
Add WooCommerce Email Customizer- the popular WooCommerce plugin to your dashboard and customize every email you sent. You just need to drag and drop content to write the order notification emails.
Coupons are always one of the best ways to ensure a purchase on an e-commerce website. If you have a WooCommerce store, there are a lot of ways that a customer can be rewarded for visiting your store and make them happy. At the same time, not all customers or products are the same. So it would require different kinds of coupons.
Let's see what kind of coupons and offers you can create using this plugin.
Store credits – Customers can purchase store credits and gift it to friends/family
Gift coupons – Create gift coupons for customers for their purchases.
Checkout Options – Apply coupons based on the checkout option of the purchase
FOMO – Create a coupon that can only be applied for a specific period of time.
Giveaways – Have product giveaways on specific purchases.
Buy X and get X offers – Create coupons that are proven to bring more sales
There are a lot more features that the plugin has to offer. The plugin is really powerful and can help create many different kinds of coupons and offers in your WooCommerce store.
Discount is the winning strategy to increase online sales. The store that gives a lot of discounts to its customers sells better. Shoppers avoid online stores if their pricing remains static. The best idea to make your WooCommerce pricing be dynamic is to give discounts.
But make sure you create timely WooCommerce discounts such that it helps you to resolve some sales lag.
Cart discounts- This discount will help your store to avoid cart abandonment.

BOGO discounts- Do you want clear your inventory stock and make quick sales in a single instance. Try BOGO discounts.

Coupon discount- Create coupon discounts to win back your lost customers.
No online sale is complete without a secured payment gateway. Give your customers a safe and secure payment gateway. WooCommerce Stripe Payment gateway is a simple plugin to accept online payments. Let your customer use any card- Be it Visa, MasterCard, American Express, Alipay, Giropay. You can accept payment or can directly extend your WooCommerce store with Stripe's API to receive direct payments.
The Pro's of the plugin,
No setup fee

No monthly fee

Available in many countries

Saves your customer time by setting up their card for future purchase.
Before reading further, just ask yourself the following,
Is my WooCommerce site safe?
Is my payment gateway secure?
Is my WooCommerce store vulnerable to malware?
The worst case scenario for any eCommerce store is to lose all your confidential customer data.
Relax.
WordPress has got your back covered in this. Use WordFence to provide an active firewall protection against malware signatures, malicious IP addresses, contact form spams.
Even 'The Titanic' wasn't sure about escaping the deceptive iceberg.
Your WooCommerce store might sail all good without any bugs or malfunctions. But, be aware that even the smallest of any website malfunction can lead to loss of your valuable customer data. So, having a complete backup of the data is recommended.
The two important things for any WooCommerce store to backup are its web files and the database. Take periodic and automated backup of all your WooCommerce product data and files using UpdraftPlus- The most trusted WordPress plugin for data backup.
Managing an eCommerce store revolves around lots of data and content. WooCommerce CSV importer is a plugin to manage all your WordPress as simple as in like Google spreadsheets. You can now import all of your customer reviews, posts, image files at rocket speed. The plugin also allows you to duplicate your database and enhance you to optimize the store much better.
Also Read:
Wrapping Up
People will only engage with links that are at top of the Google results- Improve SEO

Creating PDF invoices is made simple with WooCommerce PDF invoices

Analyze customer behavior and sales metrics to increase sales pitch- Track your eCommerce store performance.

Create better sales opportunities by customizing transactional emails- CampaignRabbit

Drag and drop to edit your order confirmation emails.

WooCommerce Discounts is the way to boost your online sales WooCommerce Discount Rules.

Provide a secure and safe payment gateway plugin

Stay protected to provide secure eCommerce solution- Website security.

Frequent data backups will support stability during crisis.
Regularly Import WordPress content to manage and optimize your store.
Article Contributed by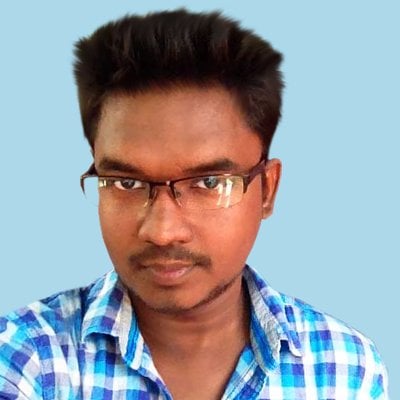 Sathish S is a Blogger and a Professional Digital Marketer. Blogging, SEO, Influencer Marketing, WordPress & WooCommerce. Blogs at FlyCart.org.