When we talk about increasing traffic on websites, SEO is not "everything" that you would need. Just like there are several themes to help you, there are many notification bar WordPress plugin that may help you direct traffic and thus help increase your overall revenue through the webpage.
Top Plugins to show a Notification bar in your Website
You can use the modern notification bar plugins as call to action, an announcement for the users, astounding affiliate offers and much more. Without much ado, let's go through the list of top 10 notification bar WordPress plugins:
1. Emoji Top Bar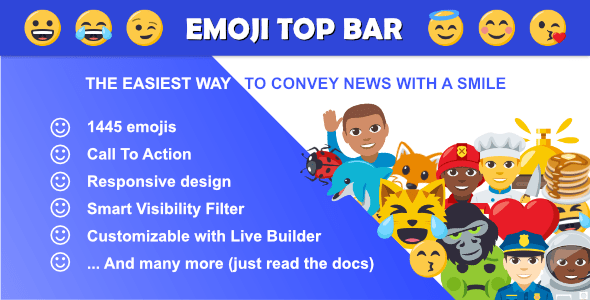 Live Demo
Add to Cart
The top notification bar WordPress plugin is Emoji Top Bar. It's an amazing notification bar that features over 1400 different emojis through which you can connect with your audience emotionally. One can create an effective notification bar on their website using this cute emojis. This mobile-friendly plugin comes with highly responsive design and several types of updates for an easy and comfortable usage.
What's So Amazing?
Over 1400 different emojis
Call to action
Liver builder for customization
2. SuperBar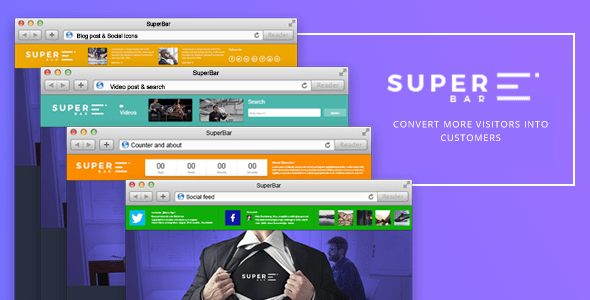 Live Demo
Add to Cart
If you're searching for a modern notification bar plugin, there is no looking further than the 'SuperBar' WordPress plugin. Not just this, you can also show off your creative side with the long list of customization options. In fact, you can create an attractive login bar for an effortless user login, or add video bar; what else can you expect from a notification bar!
What's So Amazing?
Countdown Timer
Slider for recent posts
Logo
Log in and search form
3. WP Notification Bar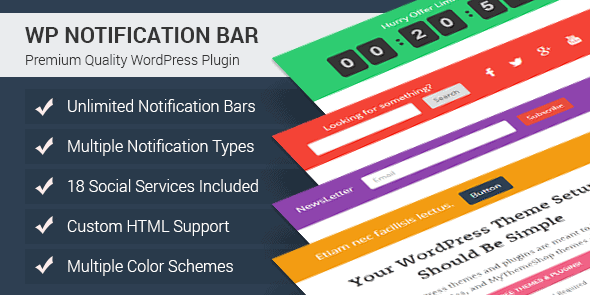 Live Demo
Add to Cart
Want a high-quality notification bar plugin with email option bar? WP notification bar is the best plugin to go with. Not just email option, you would also get text-only option bar. The bar comes with unlimited notification bars and a plenty of schemes and color layouts for a modern and cool appearance.
What's So Amazing?
18 social media show
Supports custom HTML
Multiple functions
4. FooBar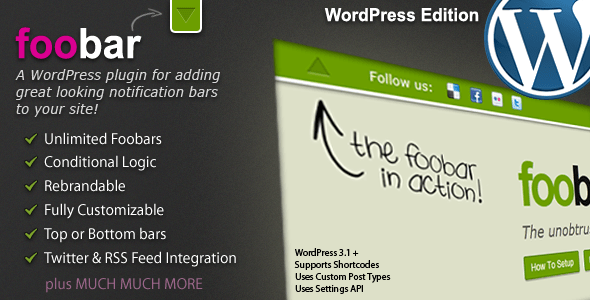 Live Demo
Add to Cart
It is the premium notification plugin that is also very reliable. You can choose and apply different bars on different pages of your site. Also, you can customize using 30 different options.
What's So Amazing?
Conditional logic
Rebrandable
Twitter & RS feed integration
Top & bottom bar
5. BugMeBar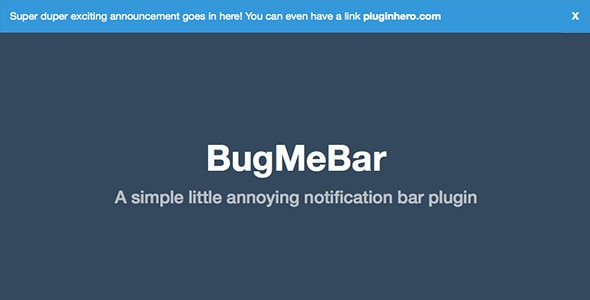 Live Demo
Add to Cart
Looking for a simple yet classy notification bar plugin? BugMeBar is the answer. Moreover, what you get is multiple color options to showcase your text or message.
What's So Amazing?
Enable cookies
Hide bar option
Turn on/off CS3 transactions
Set bar accordingly
6. Hello Bar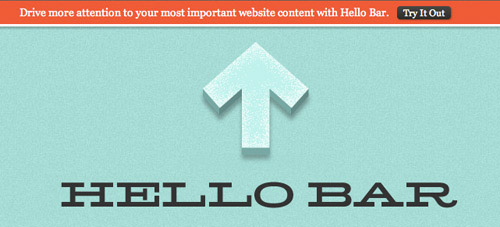 Live Demo
Add to Cart
Here comes one of the most famous and loved bars of all time. This is a free WordPress notification bar plugin that you can just download, install and get access to. Also, you can easily customize the bar and more by just entering your URL into the HelloBar homepage. You also get access to several amazing features and enjoy using this amazing notification bar. It's an interface which can help you get your users' email ids for later usage.
What's So Amazing?
Real-time preview
Easy customization
Capture email ids
Copy & Paste customization
Beautiful interface
7. Royal Footer Bar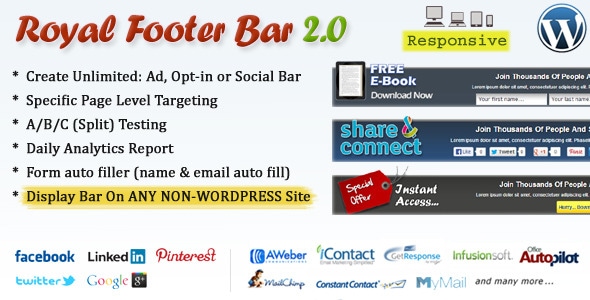 Live Demo
Add to Cart
For every commercial person out there, who is searching for a professional looking notification bar plugin, the Royal Footer Bar is the perfect answer. It comes with a number of amazing features. One can use it a custom message bar, email option bar or even social link bar to attract a different set of audience and drive more traffic.
What's So Amazing?
Promote special offers
Try A/B/C Split testing
Create unlimited notification bars
Detailed Analytic Report
Fully Customizable
8. DW Promobar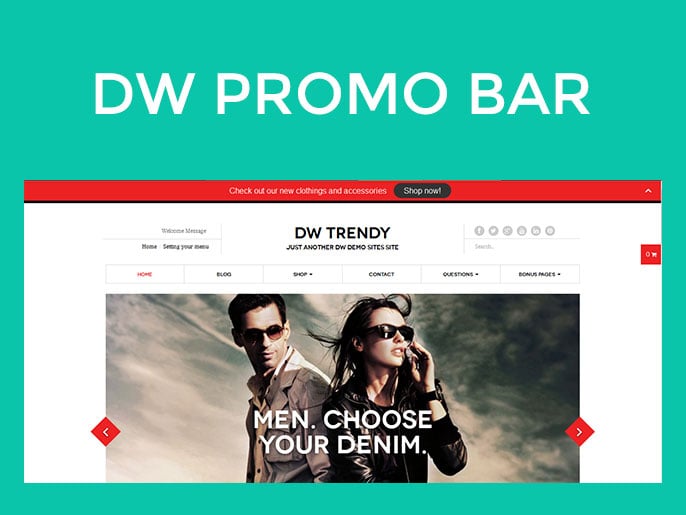 Live Demo
Download FREE
Running an E-commerce website or an affiliate program on WP site is not an easy task. However, this WordPress notification bar plugin makes your life a bit easy. How? By providing a countdown timer. Yes, you can now set the timer on your ads, offers and on whatever you wish to feature on your notification bar. You would also get full control on the texts and the links option. You can even set it as quality notification bar.
What's So Amazing?
Attractive link colors
Countdown timers
Contributor and developer
Full control on text message
9. WordPress Notification Bar

Live Demo
Download FREE
Another free alternative for notification bar WordPress plugins. It provides all of the required choices and features to make a custom bar for your WP site. It is anything but difficult to utilize and snappy to actualize. When you enact the module, you can additionally modify the plan in the back end choice made for this module. You can set up your custom message alongside the call to action button to coordinate your present theme's color plan.
What's So Amazing?
One of the easiest notification bar plugin
Custom message
Call to action button
Easy Set up
Different colors to choose from
The simplest WordPress notification bar plugin for the new users. You can easily and instantly create the notification bar for your WP site. Not just this, this bar allows to set up your tweet options, Facebook buttons and many more easily.
You also have the choice to set the Google AdSense into your this notification bar plugin. The bar plugin is fully customizable and easy to use.
What's So Amazing?
Set Google AdSense
Tweets & Facebook buttons options
Contributors & developers
Fully Customizable
Easy to use
Facebook Like button
Also Read:
Wrapping Up: Are these Notification Bar WordPress Plugins Best?
The plugin listed above are some of the best one's to put a notification bar on the top, right or bottom of your website. and grab the attention of your web visitor.
Use them to boost your affiliate sales, increase your email list subscribers or announce anything.