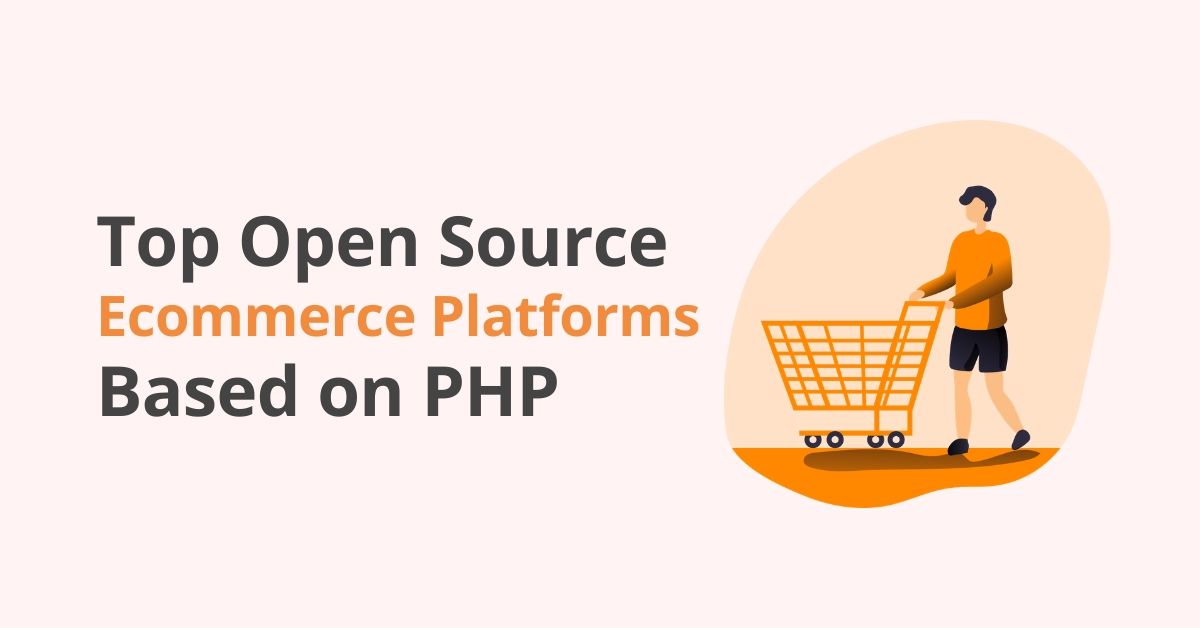 What is the best way to open a store? Chances are that an e-commerce website might trump all the other options. The people who have successfully made it big with the help of e-commerce websites is far too many to name. The new age has definitely come in the department and it is only going to get better from here.
The hassle of having to set up a website especially of it's a complicated venture like an e-commerce website may have been the hurdle for many people with big ambitions. Now, it is quite easy to fulfill your dreams of running a well managed, well maintained and the best e-commerce web store.
Using open source is a little bit of work or money in case you want to hire someone, but it definitely gives very good results. Another great aspect of using an open source platform is that you can get so many options to choose from. Depending upon your needs you can have any one platform you like.
List of all Open Source eCommerce Platforms
Below is a list of all the open source platforms that you can use to build a stunning eCommerce website.
Magento

Magento is one of the most popular e-commerce platforms. It gives certain control to the user in the areas related to design and functionality of the website. And having a variety of features also add to the appeal of using this PHP based platform. Previously known as Magento Community Edition, this platform has now been acquired by Adobe.
Magento is free for the small level of business and as your business grows, you can take the paid version and enjoy more benefits.
Option of sending out notifications and alert to the customers about the various offers and price drops does very good publicity.
The most used feature of Magenta is that you can customize almost everything on your website and this will not let your brand just to become another one among all.
For a large and multi-country business, the platform helps to develop the site in different languages and load one among them based on the location.
Being a platform that is full of features and options, this advantage sometimes turn astray and the website turns quite slow and less responsive.
Small business owners and beginners are sure to get lost in terms of use and overwhelming resourcefulness.
Customer support can leave you with a lot to be desired.
Joomla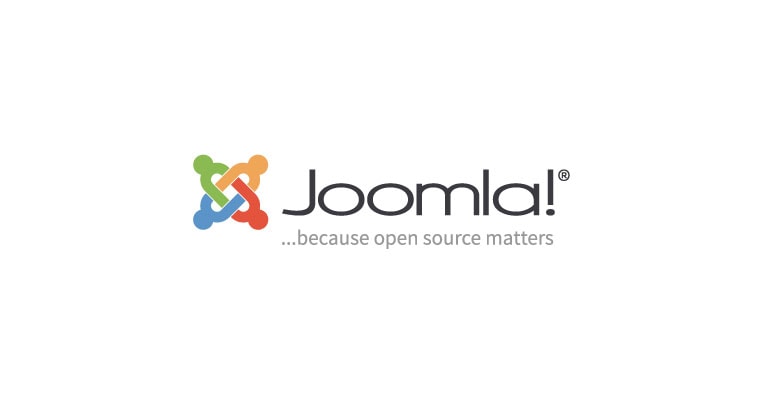 Joomla is another open source platform and management system. Like others in the list, it is based on PHP and uses object oriented programming. It very popular among the similar platforms and mostly is used by medium level enterprises. Local institutions, state level colleges and other departments are mostly using Joomla.
Joomla is quite easy to understand and users can keep a track of contents.
The beginners who want to start big will like this platform very much as there is ease in usability and flexibility in structure.
The main software as well as the plug-ins are easy to install and use.
Features like update to a newer version and a robust administration panel also help in keeping up.
The small level of e-commerce business might not be suitable for this platform even though it is easy to use as the platform is more suitable for settled businesses.
The compatibly of some plug-ins could create issue for some users and throw in the paid versions and prices also comes up.
Customer support team is not the best but many tutorial videos and other information can be found.
WooCommerce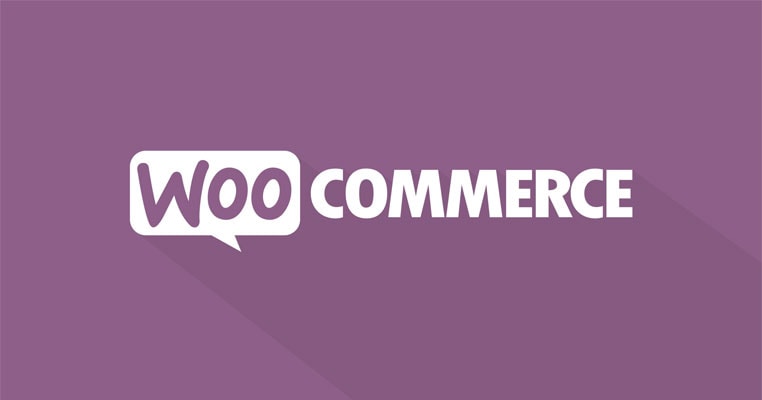 WooCommerce is definitely one of the top open sourced e-commerce platforms. It is a WordPress plug-in which means that first you have to install a WordPress program on your system. It is very popular because of its simplicity and customization. Basically, it is used to turn WordPress website into an e-commerce website with all the necessary and otherwise features.
Being a small plug-in, it provides so many features that no other plug-in or additional software is required.
WooCommerce comes with a pretty elegant theme and the user is just required to add content to the website. More themes can easily be downloaded from official WooCommerce store.
The support team and especially community support of the WooCommerce is fantastic, which is generally not the norm in this list.
A great feature of WooCommerce is that you get connection to all the major payment gateways.
Since it is a plug-in, therefore you are required to have a WordPress host before you can install WordPress. Sometimes, this process can get messy and first timers may feel a little intimidated.
WooCommerce has a vast repository of themes and almost any good WordPress theme would be compatible with WooCommerce to help you create an online store
It is a free plug-in but the extra costs of theme or hosting extra content can stack up some good amount that you are required to pay.
OpenCart
OpenCart can be considered one of the best platforms for startups. It is very lightweight and easy to use. It has all the features necessary for starting a venture and the workload to add additional plug-ins is less. One good thing about OpenCart is that is it has a good track record of improvement and overcoming malfunctions. All this and add the low cost of setting up an e-commerce website and this seems like a good choice.
A beginner would like to use OpenCart as the learning process is quite simple and time efficient.
With all the requires features present in the toolkit of the platform, setting up a e-commerce website is quite easy.
One thing about OpenCart is that it is pretty cost efficient as the download is free and some complimentary themes are free too.
Customization in terms of prices, stores, shipping and delivery, and payment gateways are some of the best features of this platform.
The problem with keeping the platform lightweight is that with time you do need some add-ons which generally mean spending quite a lot of money.
Making something beginner friendly has its disadvantages too as the experience developers tend to stay away from over-simplifying platforms.
The platform has an iffy upgrade policy and bugs also are present to halt smooth proceedings.
Drupal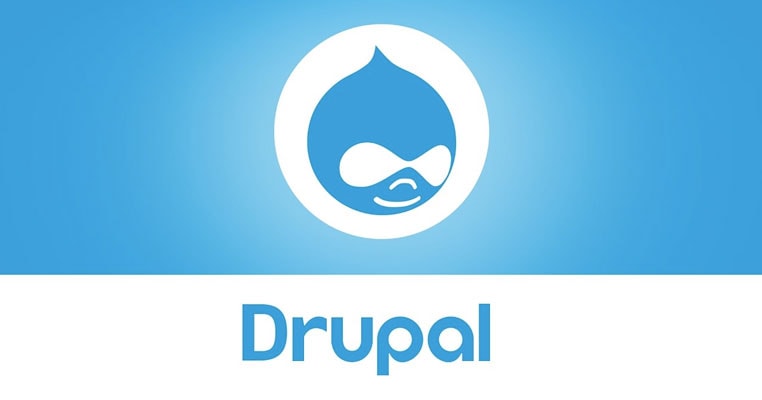 Drupal is one of the most commonly used open source platform for e-commerce management. It is the closest competitor of WordPress, which tells you about the quality of the platform. In Drupal, you can develop any type of website and for developing an e-commerce website you need a separate module.
Due to being a complete package, Drupal has its own very effective security system. Bug removing and security issues are solved pretty quickly.
For a developer, Drupal is the best you can have. It is aptly designed to cover all your needs whether you want uniqueness or aesthetics.
There is a standard to uphold in the Drupal Commerce and that is why the platform never seems to let you down.
Additionally, the community help is very good and a video library is provided to deal with any problems you might face.
Options like built-in caching are also present which help in increasing the speed and performance of the system.
The support and assistance on Drupal can be very costly and if you are new to running an online store, it can get very expensive.
The interface may seem complicated to many people and beginners might find this platform very hard to tune to.
Since the Drupal run websites can turn into resource hogs, which can be another issue, you also need a good and high performance host.
X-Cart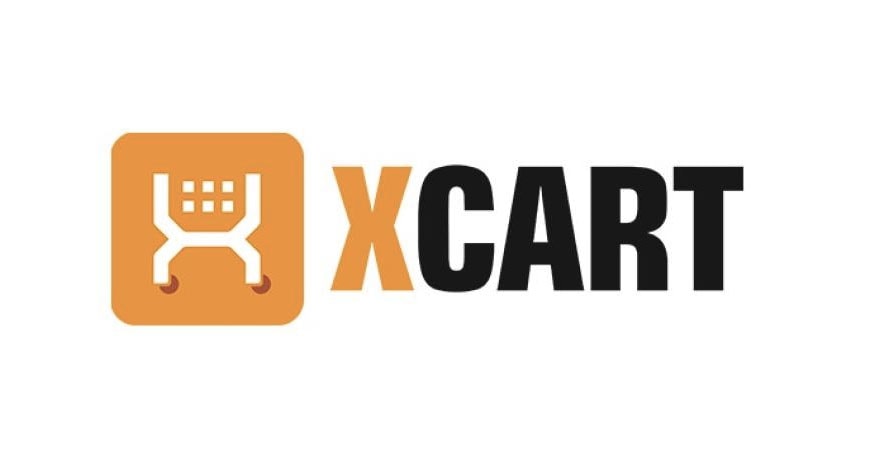 Launched almost two decades earlier, X-Cart is now a popular choice for many e-commerce enterprises. The last few years have seen X-Cart grow as one of the fastest open source software available. This self hosted platform is free to use and has a vast variety of options and features.
It has the option of integrating the shopping cart with any payment gateway you want.
As it is an open source platform, most of the advanced developers will like working with X-Cart as it can present you with every feature you need.
Being an old player in the market, X-Cart takes care of your every multi-lingual and different currency needs.
Being popular have its advantage in the support section too. Many tutorials and easily accessible information is present related to X-Cart on the internet.
Although the basic plans are free, the premium plans do charge higher than the competition as your enterprise grows.
Some use of manual coding can be required in different times on this platform, which isn't difficult but can be hectic for a non-technical person.
PrestaShop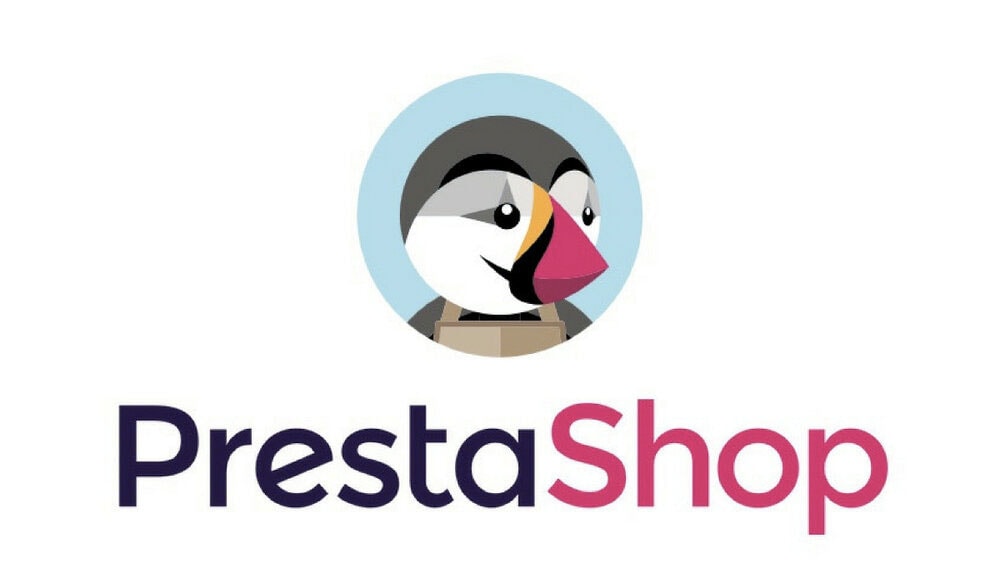 PrestaShop is free software which offers free solution for e-commerce. Like every platform in this list, PrestaShop has been written in PHP programming language. PrestaShop is used in almost all the countries across the globe making even though it is a new name in the market.
The unique selling point of PrestaShop is the user interface which can be labeled in a single word – beautiful. This interface all have over 70 languages to choose from.
It is quite an easy platform to set the store for the first time. Any additional help can be gathered from a live demo at the time of registering.
Optimization is the front runner as far as PrestaShop is concerned. Therefore, the website doesn't get clunky.
If themes are what you after than there is no other place you should be except PrestaShop, as there are more than 4000 options to choose from. In fact, there can be a separate article just to talk about PrestaShop themes.
For more advanced features, the additional modules will cost you good amount money.
In terms of robustness, scalability and marketing tools PrestaShop is behind the other competitors in market.
Zen Cart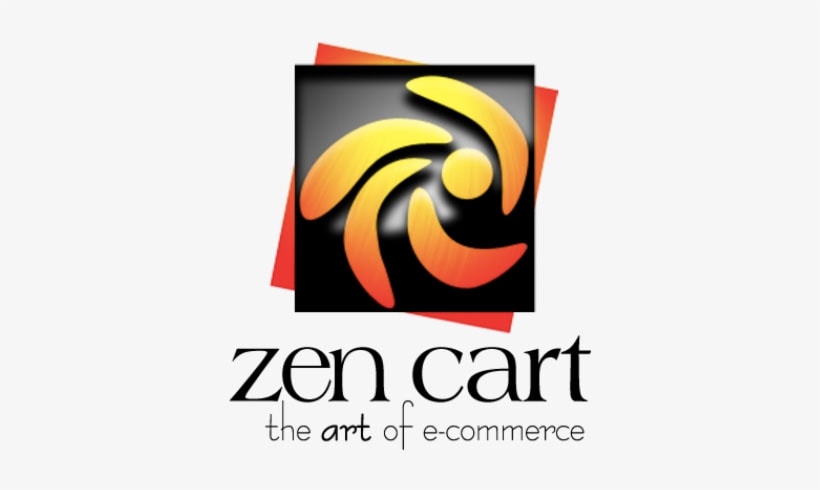 Zen Cart was launched in 2003 as a branched business venture from osCommerce. It is developed by keeping in mind the beginners and average human interaction with the programming world. Zen Cart quickly gained popularity as it does provide with all basic features in a way that make it easy to use.
Zen Cart can grow with you as your business grows and interface is developed in such a way that you will have all the features to choose from.
Being a platform for new users and developers, it is very necessary that Zen Cart provides essential security and it does that well.
The community support is good for Zen Cart and you will access to plenty of information.
Features such as sending out e-mails from your website and multiple language options are also present to take your business to the next level.
Software update issues are very problematic in Zen Cart and it is made more difficult due to the absence of dedicated support team.
Requirement of third party applications is necessary but it gets hectic as not all the plug-ins or extensions respond well.
For more development you need to have more paid features, some of which are free on other platforms.
osCommerce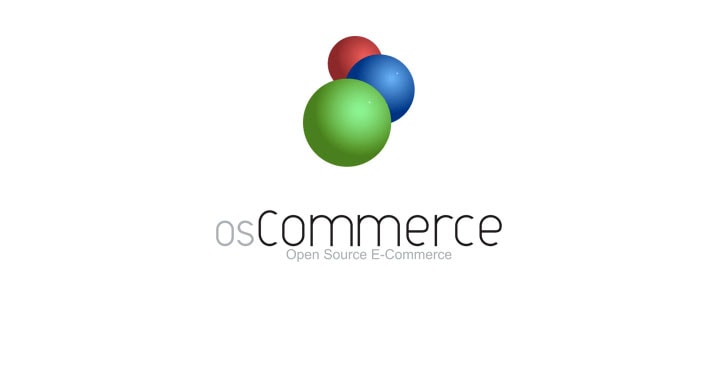 OsCommerce is one of the oldest PHP based open source platform for e-commerce and online store management. Been in the market for 20 years, it is available presently in two versions. Generally when talking about osCommerce, it is referred to as the official version, though it has not seen a major update for quite some time. Other version is community based and is growing more popular with time.
Due to having a community version of the platform, the community support for this platform is extremely good. The community forum is the place where you would want top clear your doubt.
Modification and customization is quite easy to do in osCommerce irrespective of your level as a developer or programmer.
Excess amount of add-ons and plug-ins that can make your experience even better on this platform. Since this is an old player in the market, many good things are free of cost.
If you want to outsource your work, this may be the platform that you may consider as there are many professional developers for osCommerce.
Keeping the website secure and maintenance issues may take your time quite frequently.
Coding errors are quite common in osCommerce as you can change codes on this platform.
There are as few as two osCommerce approved developers which can assist you, so that will be a problem in case you need help.
JigoShop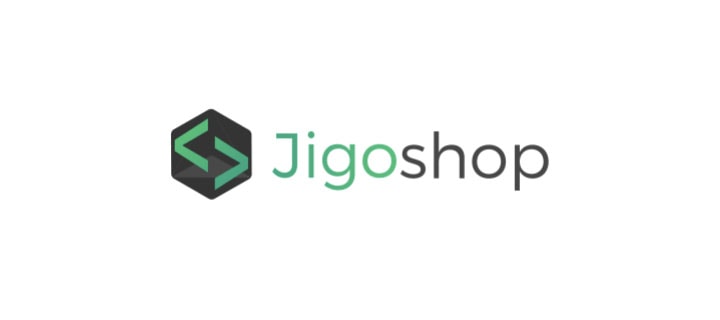 JigoShop is quite easy to use and if you are looking for something that has clean and user friendly interface, JigoShop is the best for you. Till last year, the JigoShop has improved its performance and has been regarded to be in the market by many users. Now, suddenly, the parent company seems to have pulled the plug on JigoShop but still it is being used by people all around the world as they seem to enjoy its very simplest approach to e-commerce designing.
Providing themes is an area where JigoShop seemed to have excelled in many ways. Providing discount and having a money back period in case you don't get satisfy by the theme are some features also present.
The editing of the website is not that hard and since it not an active platform per se, you have to edit the website yourself.
Whatever anyone will say about JigoShop, one thing that everyone will agree that this platform is tailor made for the beginners.
No customer support is provided, so you are on your own and only have forums get help.
Since it is beginner friendly platform, the lack of features can be seen quite clearly. In fact, the list of add-ons compatible to JigoShop is not that big too.
The lack of partners is one of the biggest flaws any platform can have and unfortunately, JigoShop has this flaw.
Conclusion
This list consists different type of platforms for e-commerce websites that are based on open source, PHP based programming. In this list, you can easily find the best one that you need to use to build your perfect e-commerce websites. The difference between the platforms is not that much; still these subtle differences will make your work easier when you choose the one that's good for you.