I recently had my hands on the brand new theme by MyThemeShop. Stunning design, simplicity overloaded, no clutter and everything bigger.
And this is something what you would need when your focus is only content
Nothing else is there for my readers except header, navigation menu, content area (the real gold lies there) and the sidebar. Go check out other posts too .
Clean WordPress Theme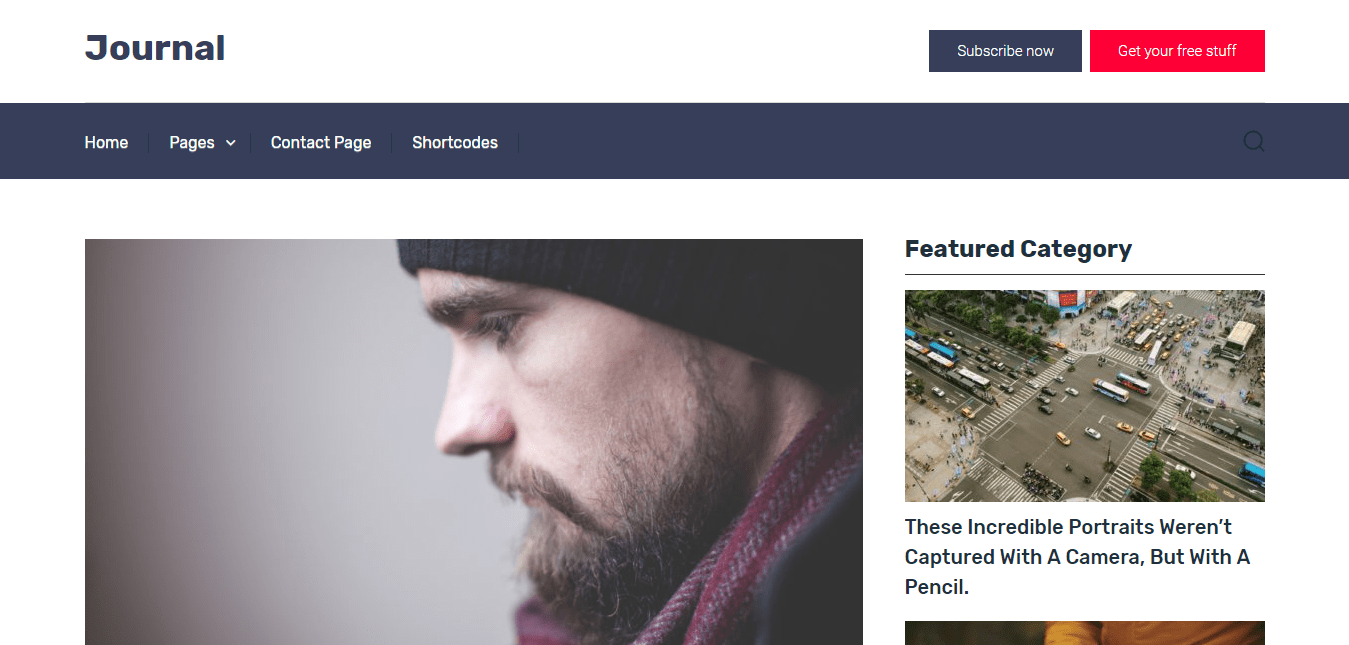 Clean WordPress theme by Mythemeshop clearly distincts itself from rest of the minimalist content focused themes. It is a object oriented there. and that object is especially to server content without advertisements.
The header part is also very conversion focused. In the demo of Clean's journal layout, you can see two right aligned buttons on the top. You can add more buttons too.
Overall impression of the theme is amazing. It is truly clean and even better than some of the Genesis child themes.
Ultimate Clean Features of Clean WordPress Theme
Clean/simple/No clutter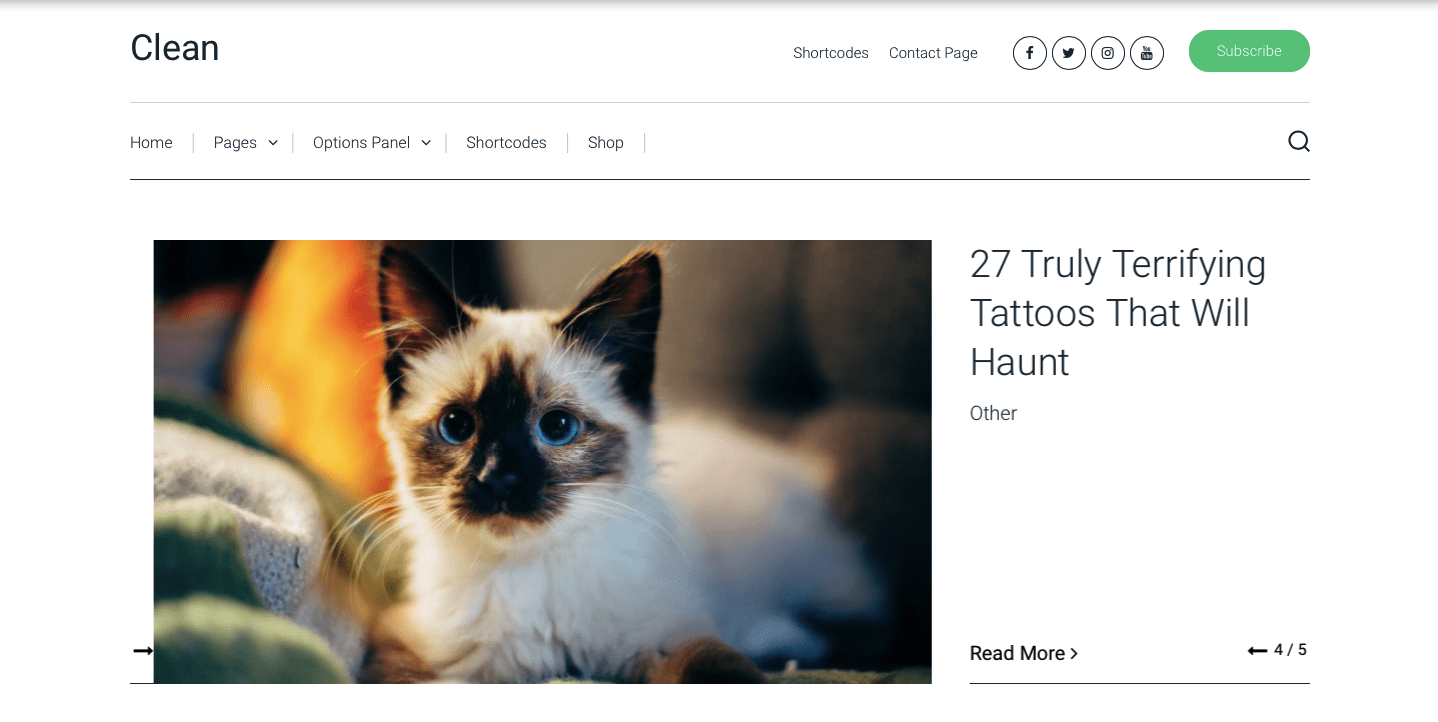 The structure of the theme resembles its name really well. It loads quick, does not contain any waste line of code and looks really cool on the front-end.
Have a look at the Demo.
It has a large font scheme and no extra line of code is behind this design, only the most important elements are there.
Responsive and Mobile Friendly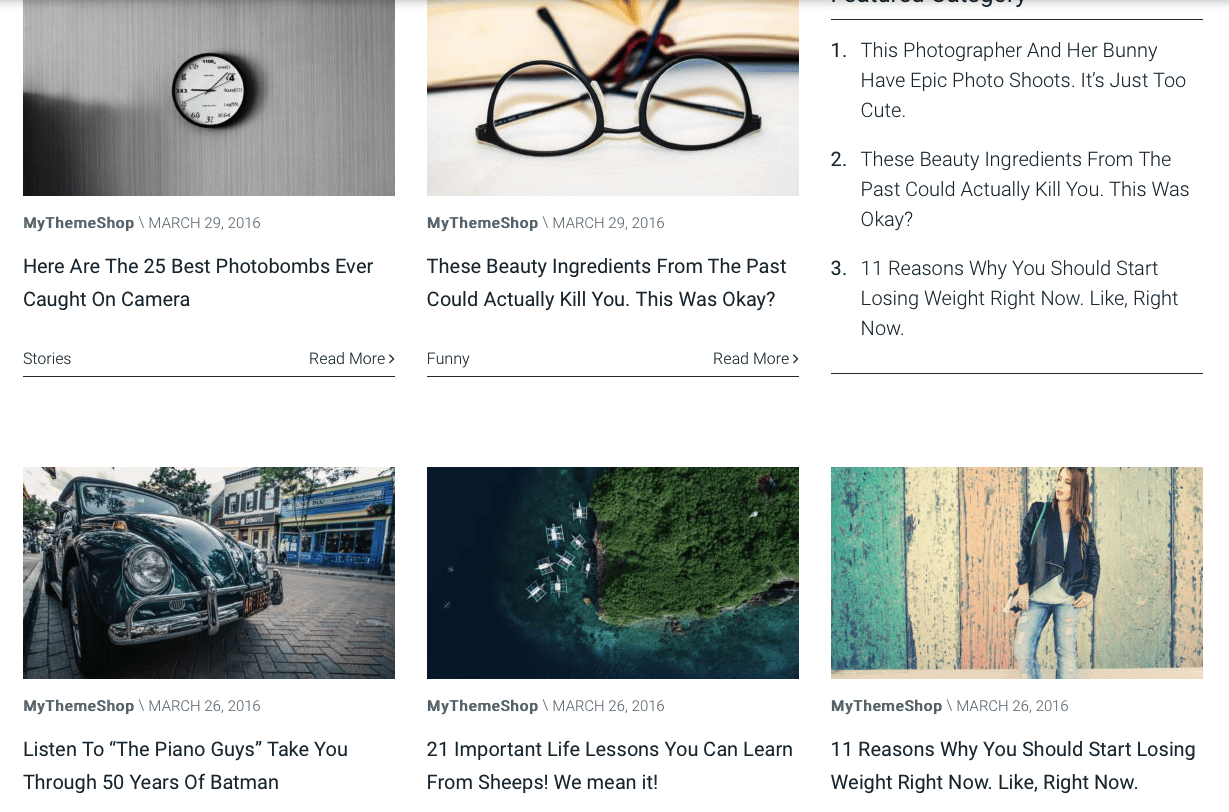 I can not even imagine a web developer coding a non-responsive theme in the modern time. The theme adapt the width of any device and demonstrate its nature- clean.
Speed
I have been rendering wordpress speed optimization service for an year now and helped over 50 website owners in speeding up the loading of their website.
I tested the theme in Google page speed insights tool. The score was 85 out of 100 which is quiet well considering that over optimization will cause the site loading a bit weird.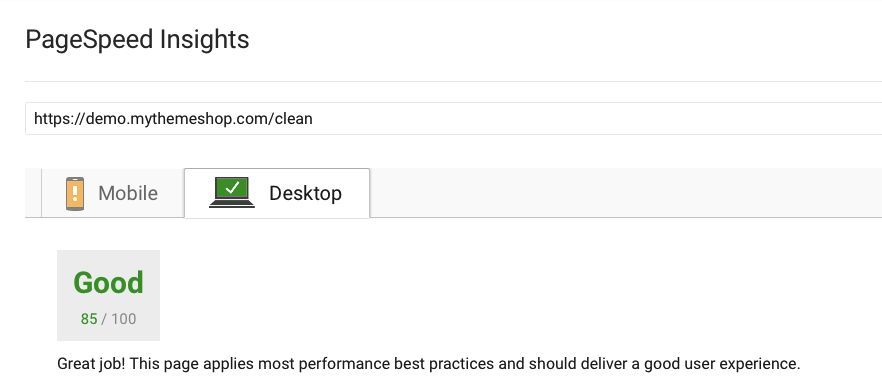 While the speed and loading time depends very much on your web host, I would suggest to go and check out my new updated list of the fastest wordpress themes and fast web hosting plans.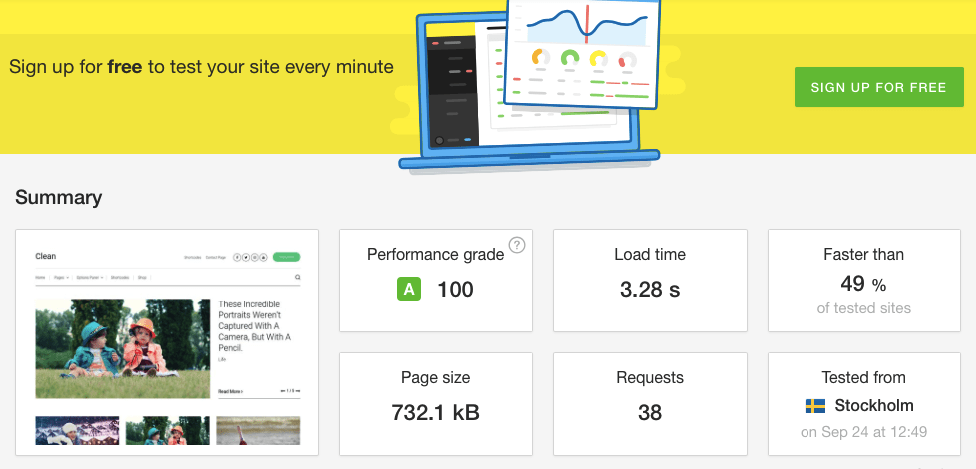 Now the performance grade on pingdom speed test needs no explanation. The load time depends on many factors while the performance grade is clear impression of the wonders it can do to your website. The minimal number of request shows that it loads no extra useless scripts and hence loads really fast.
If you get a good web hosting plan, you will never need to optimize the speed of your website with this theme.
Inbuild Schema.org integration
Just in case you want to write reviews or demonstrate the star ratings in Search results, WP review plugin will help you do that with ease.
The snippet and markup simply conveys the message to google crawlers that this particular article is a review.

You can also use Schemaninja plugin to make your product reviews look even more interesting and decent. However, there is an assurance that you will see those star ratings in the search results.
Options Panel
Here comes the big thing, called possibilities.
In the options panel, you already have 4 predesigned layouts. However, you can customize any part of your website with this theme's options panel.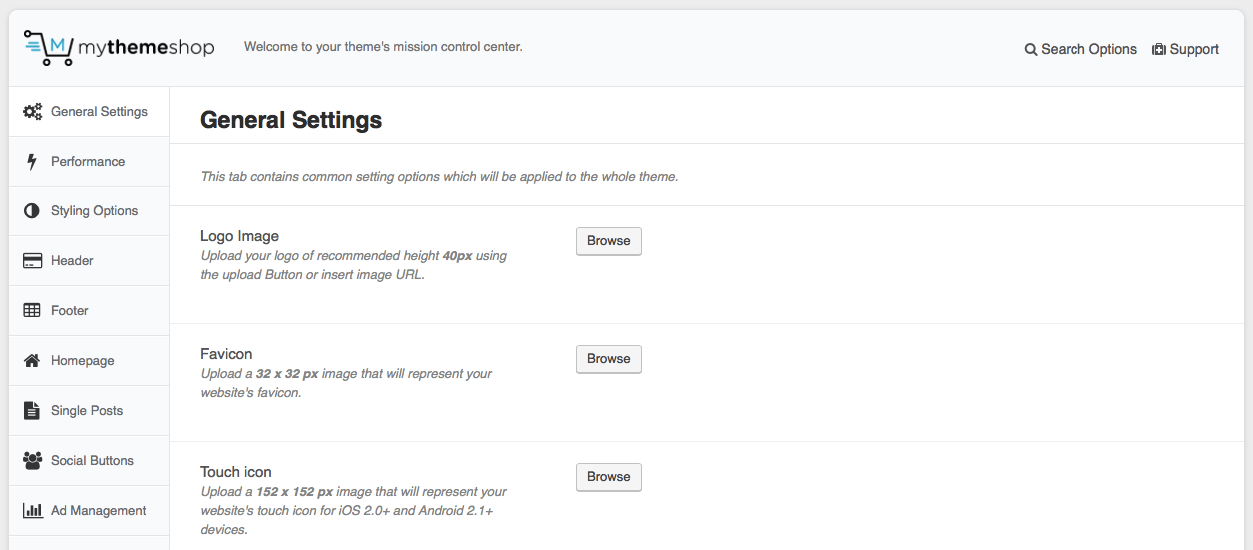 Play with header, footer and even custom CSS. The only problem I encountered was – posts were not showing in the archive pages. Just the opacity was low and I fixed that using the suppport forum of mythemeshop.
There are 4 demo templates inside the theme file. You can easily copy the style totally with a one click inside Theme options >> Import and Export >> Import theme Data.
Verdict
Out of all the 4 eye catching templates, I like the Clean journal because
It is Clear
It defines what a blog is and what must be the structure of a professional blog
I can place a number of call to actions
These CTAs are in right of the top header which is awesome place to get clicks and attention
A wide navigation where i have added some of the important categories of my blog.
FadeinDown animation that triggers when I scroll the page
You can add this animation to any element on your website using this trick
Single Blog post would be having meta details, title, content, author box
Now the comments are hidden until the reader clicks "Show comments"
This "show comments" feature is very new to me. Yes, at least for me.
After inspecting the theme very critically, I figured out that if you have a good web hosting plan, no one can compete you on page speed score.