After Schema and SociallyViral, Splash is one of the most clean and impressive wordpress theme on mythemeshop that is truly elegant, nimble and classy. So far as a modern blog is concerned, it has to be simply creative, impressively colorful and SEO friendly like your elder brother. And Splash wordpress theme by mythemeshop has all the good things that a modern trendy blog would possess.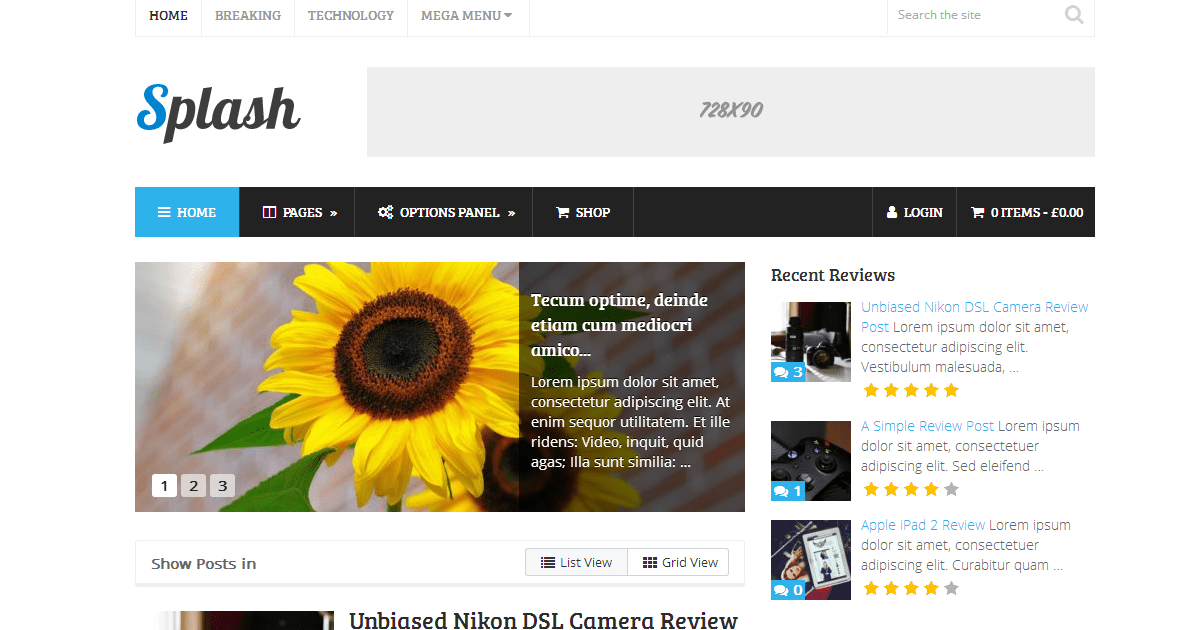 I am gonna talk above the features like one-click installation, updates and demo imports. Talking about each feature shown in the sales page would be a better way to evaluate the theme.
Features [OverAll Rating : 4.5]
Inbuilt Review System
When I downloaded the package, there was a free review plugin which had a rating system too. So, the review plugin comes bundled with this theme and all you need is to install and activate this powerfully polished features with a huge potential.
The Review system is easy enough that a non tech-savvy can also configure and use this functionality of the wordpress theme.
Responsiveness and Options panel
The purposefully designed and seriously effective wordpress theme has an options panel where you can customize the major part of your website's appearance. The options panel facilitates control of the appearance and design of your website, header and footer elements, Homepage and sidebar sections along with Navigation and colors. The current version of Splash wordpress theme is the tweaked form of old splash theme. Many of the near-perfect features were not there in that version of splash theme.
There is nothing much changed in the value of appearance while the settings panel and technical functionalities have taken a new birth inside the theme package. The is made near-perfect as to the latest Google SEO algorithm updates and social media improvements.
HomePage Slider

The typical slider which used to be there in old generic non-responsive wordpress theme is added in the homepage. However, this homepage slider is swift, secure and soft-spoken.
Responsiveness of the lightweight homepage slider and customization as to add a custom slider is highly intuitive. In other words, you can either use posts from a set of categories to float with their featured image on the homepage or design one at your own.
Woo-Commerce Support
Not all the blog/magazine themes have support for woocommerce wordpress plugin to turn a website into a well-structured eCommerce store. Splash comes preconfigured with woocommerce standard to help you create eCommerce on the same layout.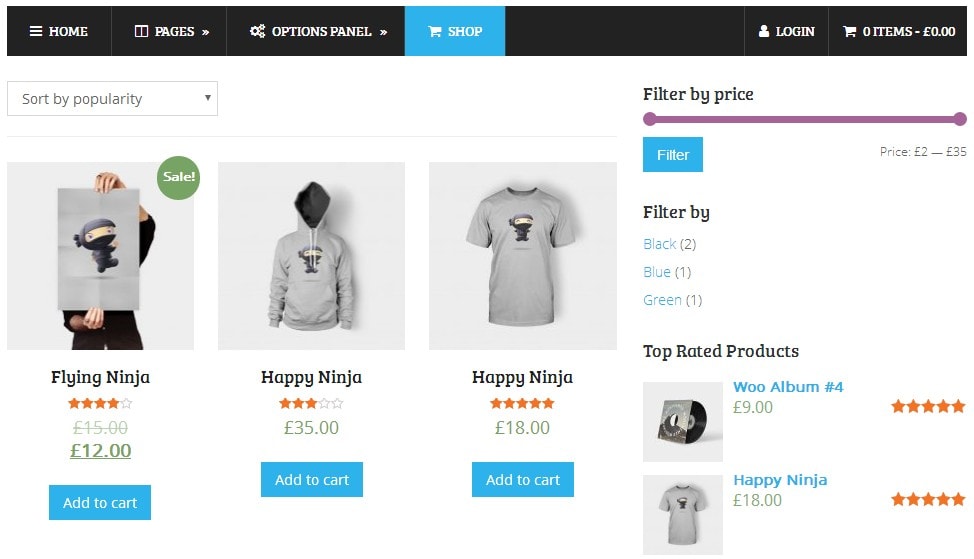 You can also show the Login button at the right side of main navigation menu along with the cart details using splash wordpress theme + woo commerce wordpress plugin. If you are thinking to start a blog purposefully to sell some products of your own, Splash would be your helping hand.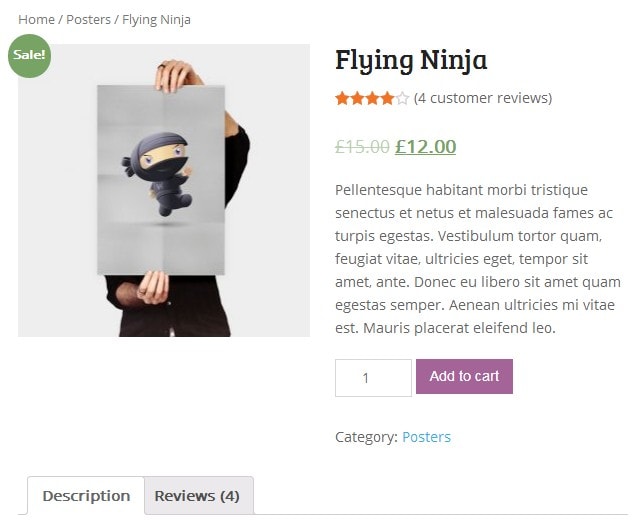 Post's Homepage layout
Your user can also decide whether to see the blogs in a creative standard list or flexible photo grids. This is the major reason why this theme is uniquely dynamic and creatively flexible.
Additional Generic Features
Additional generic features include some functionalities and compatibilities of the theme that all newly launched themes claim to be loaded with. To name some, SEO readiness and social media compatibility are there.
Final Words
Just go and buy it if you are looking to fix your cart and design your blog-commerce with splash wordpress theme.