Directory is a collection of data in an organized way. The data can be anything from personal records to professional. With all functions of the directory now online, the functionality of the directories is to hold personal or business information.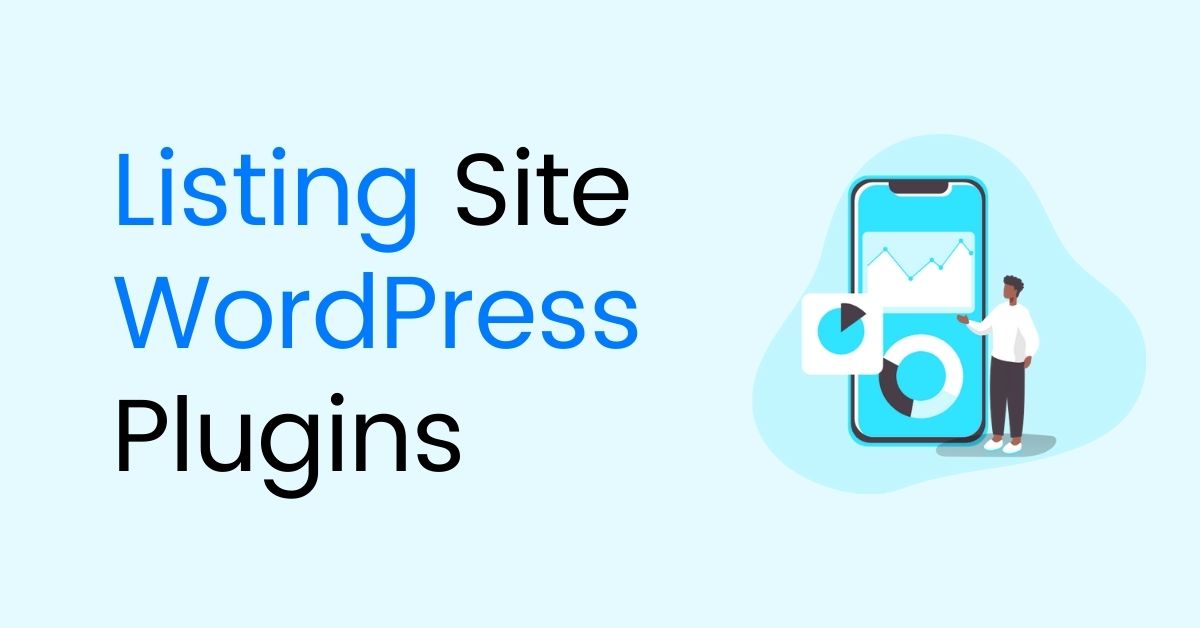 Directories also help in connecting people for various tasks based on the location and other factors. Some directories also deliver businesses to a local business man as the location matters in physical work. Real estate industry has also used online directories to very good effect.
Making a database available is also very beneficial for people in general in finding the information as soon as possible. The directories store them in a way that organized information can be analyzed at will.
To be able to create a stunning directory website on WordPress, you either need a plugin/theme or a custom code. So, I have gathered the list of plugins in this post that will let you create amazing directory sites on WordPress.
Paid WordPress directory plugins
These plugins are recommended if you want to build a professional directory where you want to charge for paid listings, promotions and banners. Paid plugins have extended features and more customizations in comparison with the free alternatives.
The best part about these plugin is that you can use your favorite seo ready wordpress theme and your directory site will still be running.
Directory Pro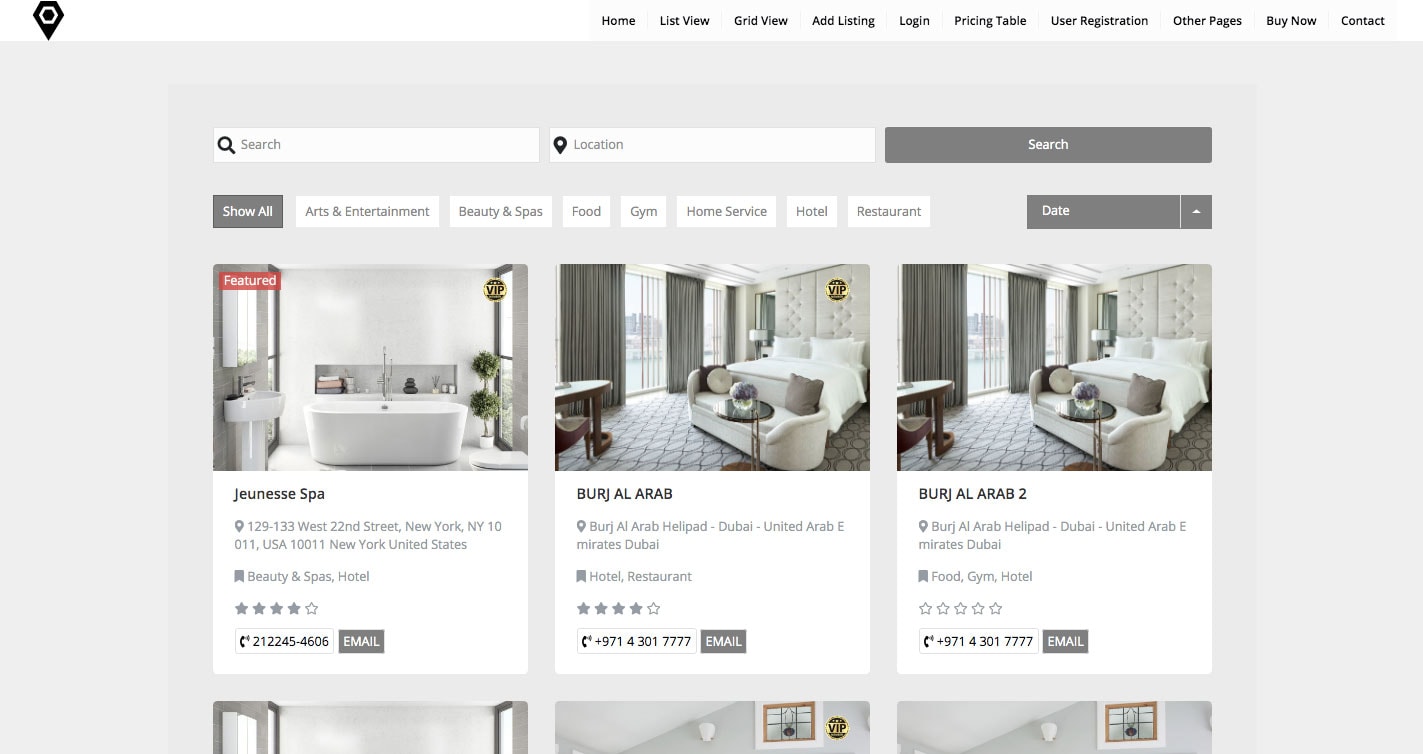 More Info
Get Hosting
Directory Pro can be considered a new looking directory as they have a unique system of bidding for accepting payments. They have focused their directory's style and other processes on the basis of being different yet consistent.
The price is $34 for the first time and subsequently paying $11.25 for 12 months to get support.
Now, the payment feature is interesting as the bidding system can be developed by asking users to bid if they want to be higher in the list. Also, reservations and listings cam be charged too.
Some plugins for listing work very well for business placement and you can make an online presence for you business.
You can have unlimited number of subscriptions for the companies and can built your site more with time.
Other services which work very well with Directory Pro are PayPal, WooCommerce, Stripe and MailChimp.
You are provided with options to save some favorite items and also have plugins to ease the coding workload.
Everest Business Directory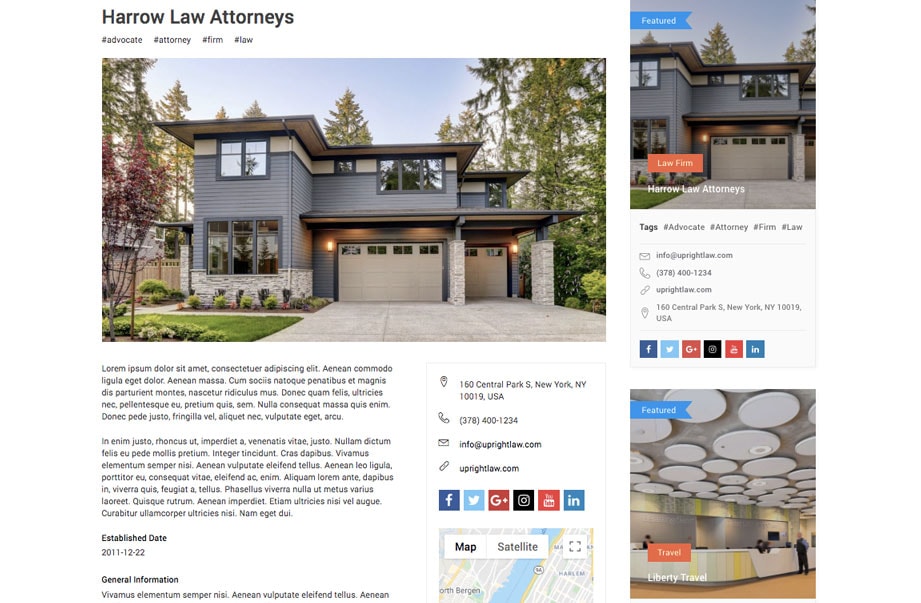 More Info
Get Hosting
Everest Business Directory is quite complete WordPress directory, which allows a user to directory listing, submission, editing and much more. It comes with all the required features to make a good directory and has variety of configuration and design settings.
This directory has a lot of search settings and can search the entries by category, location, keywords and tags. Every popular and useful template has been embedded into the system.
Location information can be added as Google Maps to make the work easier and contact information can be added with every social account you need. The option to add the unlimited number of fields is also available.
Directory listening with advanced search from can be achieved by different variables like keyword, tags, etc. The directory templates with list, grid and map view are also present.
There is also an option of inbuilt login form for the submission and dashboard.
One of the most used features of security validation is also present with Google's secured reCaptcha feature.
With the 'frontend directory submission', users can easily add submissions of their business or items from the front end.
Options such as auto reply of e-mails for submissions or rejections are also handy. And the management of directory submissions can be done from the submission dashboard.
Sabai Directory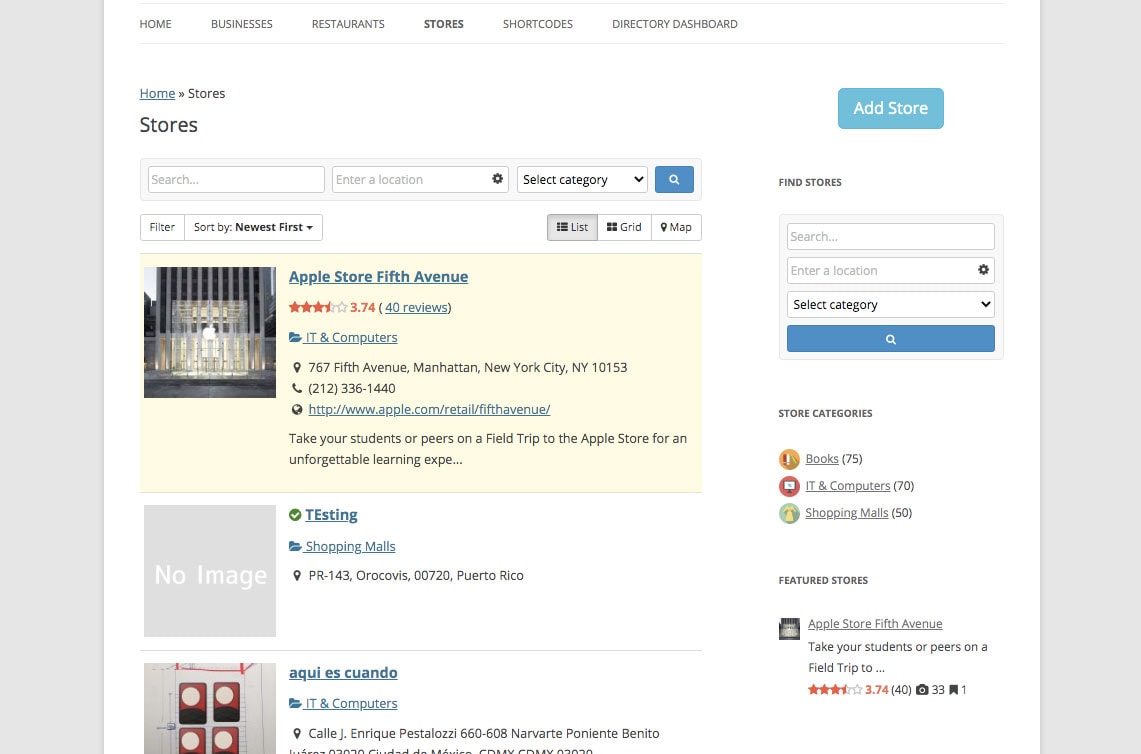 More Info
Get Hosting
Sabai Directory is not free as some of the other directory plugins but is a value for money deal. The price is almost $29 and with it comes direct support staff for the period of 6 months. This payment will also provide you with every big or small feature present in the Sabai Directory.
It is sold by CodeCanyon marketplace. This directory can be used as an alternative to Google Places or Yelp like platform. The plugin is generally used to structure the website when directory for different businesses, franchises and stores.
The listing search feature is simple and easy to use, which come along with many search settings.
Users can type reviews for any service or product and e-commerce websites use features like this to get products reviewed by users.
Marking of locations can also be done with different colors and styles to make them interactive.
An editor can be used for custom fields, while also making HTML, images, etc. easier to enter
Toolset Directory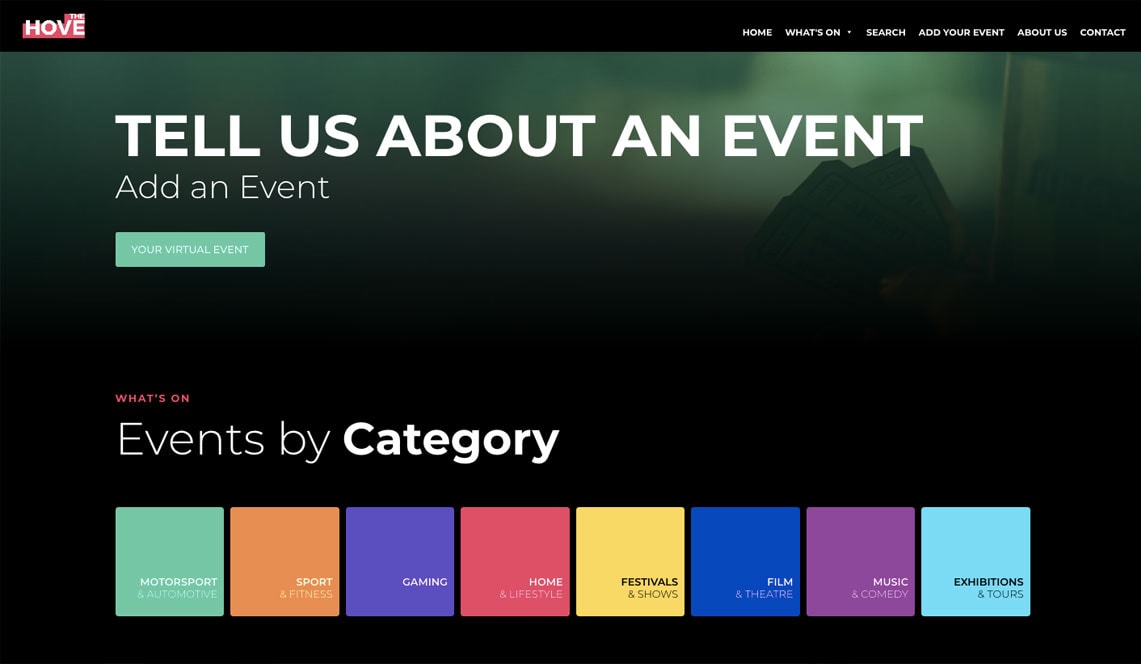 More Info
Get Hosting
Toolset Directory is one of the options for beginners and first timers as it is quite easy to use and does not require PHP coding.
Since no coding is required, the process of setting of this WordPress business directory is quite fast. Toolset Directory is initially priced at $149 for the first year and $111 thereafter.
Though membership websites or collector website are commonly made with the help of this plugin, e-commerce stores and brochure websites are also made with the help of this directory.
Some of the well-known plugins which works perfectly with Toolset Directory are WooCommerce, WPML and Elementor.
Multiple search options are provided in this directory with many filters and AJAX update.
Payment gateway system is also available in case it is required.
The outlook of results can be displayed in many ways like lists, grids, etc.
Custom fields can be generated and entries can be easily made.
Free Alternative plugins to create a directory site on WordPress
Business Directory Plugin
Business Directory Plugin – Easy Listing Directories for WordPress
Business Directory plugin is arguably the most popular and versatile WordPress Directory plugin available. This plugin is quite easy to use and is mostly used for interaction and retention of the data with visitors.
Other functions of the plugin include building a local directory of business providers and real estate data. Users can also build a record for address, contact information and review for services.
The basic version of the plugin is free and it comes with a lots of pre loaded features and should be enough for most organizations.
For image hosting, the plugin comes with good features which include thumbnail sizes, drag and drop image options and adjusting the images in general.
A reCaptcha tool comes along with the directory to help you get rid of the unwanted spam and making entries messy.
Payment support is included and the fields can become as unique as you want
Web 2.0 Directory Plugin
Another very good WordPress directory plugin available on CodeCanyon marketplace and Web 2.0 Directory Plugin is generally compared to Sabai Directory.
The search options in this directory is quite simple as it can be done from the directory homepage and with features like customizable search options and setting the area or radius for search.
Additional features like payment modules of some popular companies are linked up and location options of maps and marking of places is also available with the help of Google Maps. Adding of images and videos to the directory is easy and YouTube integration is possible.
Many payment gateways like PayPal are supported for easy payments.
The rating and review system is provided for users and people can rate the different entities as per their like.
To be able to show the reviews stars in Google, you may need to integrate it with any schema wordpress plugins
Brochures and PDFs can be attached to the records in the directories which make it more functional to know more about that particular business.
The different ways to collect money in Web 2.0 Directory Plugin include a recurring model or one-time payment to post a listing.
Connections Business Directory
Connections Business Directory as the name suggests is used to add contacts whether in an intimate way or in a big business corporation. This WordPress plugin has been considered quite compatible and easy to use.
It offers quite a flexible way of doing things that users can modify according to their liking. Like many other plugins in this list, the Connections Business Directory is free and in order to get more features several add-ons can be added.
Features like automated e-mails, birthday reminders, toolbars, etc. can be accessed from the add-ons. As far as simple paid extensions are concerned, the price is not as high as some of the other WordPress directory plugins.
Since the APIs are open, this directory is very good for those users who want to make their content different from others.
Fields such as hobbies, educational qualifications, local time and more are a unique feature of this directory.
Connections Business Directory has an option of keeping the birthdays, anniversaries and other important dates in their database, therefore helping in social conventions.
Support for user directories is also available where people can input their own information as required.
To make it more attractive and stylish, you can buy several templates which are unique in this directory.
Advanced Classifieds & Directory Pro
ACADP or Advanced Classifieds and Directory Pro is a professional, flexible business directory plugin generally used by people who want flexible as well as dependable solution.
The core plugin is available for free and for extra features you can get add-ons and extensions made by developers. Almost all the WordPress providing platforms as well as all the popular payment gateways have association with this directory and you can use them easily.
Being a well round product, the add-ons are less, though quite useful in case you want some specific function according to your service.
E-mail notifications for payments and expiry time are sent automatically.
This directory provides the location feature to emphasize on certain areas according to your needs.
Adaptable field types include select list, check list, text area, input box and radio button, which will make your website interactive.
This directory provides full control over keeping the things organized as well as administrative settings at the back-end.
GeoDirectory is WordPress compatible plugin directory which is very good for the businesses to keep records of various types. GeoDirectory can handle large traffic and can scale along the website.
The standout feature of the GeoDirectory is that it can work with almost any WordPress theme.
The plugin is free and the add-ons can be bought from the developers for about $19. The location as well as directions to a particular business can be added with the help of this plugin.
With the help of Google Analytics, the statistics of listings are shown and therefore can be evaluated by businesses as well as you.
The sharing of information can also be done via social media and the information can be forwarded to friends.
Drag and drop editor help in easily submitting as well as editing of the listings with frontend form.
In this directory you can use CSV import, export for listings, reviews and categories.
Name Directory
Name directory provides a unique experience to the users as the user can add names or records to the database and can share them within controlled environment for internal as well as external use.
It is a very good directory for organizations whether big or small to have personal record of their employees as it works as a glossary. Though the lug-in is free but you need to pay a price to get the full feature list.
The import functions of this directory are also quite handy and in case you want to transfer large amount of data, it can be done with the help of bulk import option.
The directory is very useful to access with shortcuts and a short code which is generated automatically, can be posted in the current website to make it more accessible.
An option to hide some of the entries is also present in Name Directory to keep some information secretive.
With the help of short code, the presence of multiple directories doesn't become confusing and are easy to manage then some other directories.
With the designing part pre-done, it is quite fast way to do the work. Though people with more customization needs can find this a problem.
If Name Directory is not available in your desired language, you can also become 'Contribute Translation'.
BePro Listings is a free WordPress Business Directory and used to create directories for real estate, classifieds and catalogs. To add media fields, you need to purchase the themes and add-ons. Any theme will make your website in a particular design as per your chosen theme and they generally cost $5 to $15.
Add-ons will provide tools for adding certain file types easier like audio, video and image galleries and sold at $20 to $30. Though the media files sometimes do give problems, the overall configuration of this directory is good and features like Google Maps, search result layouts are present.
BePro Cart plugin is present so that you can accept payments from payment packages.
To differentiate between features on different pages of the website, a short code is generated.
Templates and themes are provided to make your websites unique and robust.
Paid features are also very handy in BePro Listings, for example, gallery plugin adds styles like ticker, slider and lightbox.
Also Read:
Conclusion
Here you can see that there are plenty of options while choosing a WordPress Directory Plugin and the factors that help you in deciding which one is the best for you are also listed.
Factors like price of the core plugin as well extensions also matter, though the directory should match your uses whatever the price.
These directories while performing the same tasks are still different from each other in functions and the suitable directory for you will make your job far easier and simpler.