Nowadays surfing the internet has become something very casual especially even after having such immense traffic on the World Wide Web. VPS hosting Server is something that you can rely upon when it comes to handling huge traffic. When I say huge, I mean a website that gets 11m page views in a single month.
In a datacentre, there is a virtual machine deployed on a number of dedicated servers, known as Virtual Private Service (VPS), to provide the web hosting environment for those who are really fond of speed and website performance optimization. The operating system provided by VPS makes it possible to run any software to provide the best hosting service for its users.
If you know how to manage a VPS and optimize it to host your website with the best performance, you should not be spending more than the cost of an unmanaged VPS server on Host-stage. It is cheap, fast and reliable to kickstart your business website today.
In a VPS, all the resources are only yours. You own the virtual machine and you can utilize 100% of the resources.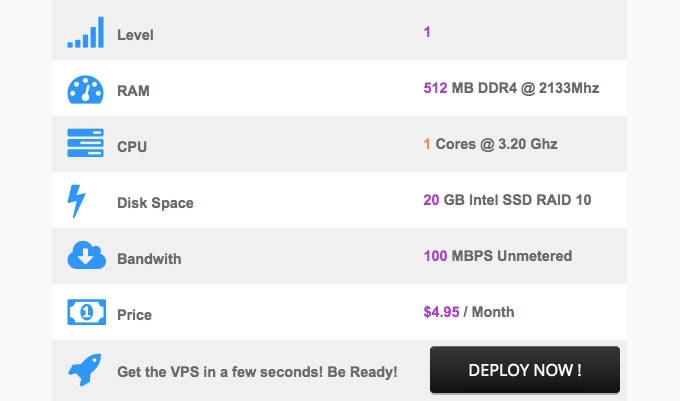 The support team is helpful enough to answer your technical questions. I have been using host-stage hosting for more than 4 years now and the quality is outstanding.
VPS hosting is a faster and more reliable form of web hosting. Their VPS hosting plans are powered by KVM hypervisor which are available in multiple sizes with various components which are based on cloud infrastructure.
MilesWeb is one of the best VPS hosting providers around the globe. MilesWeb VPS hosting is known for its competitive prices. They offer affordable pricing structure and offer well equipped features for your online business. You get the speed that you need for your site with their Tier-3 and Tier-4 datacenters with 99.95% Uptime.
Impressive plans which gives you much flexibility for your site.
They offer Managed VPS hosting and also provide 24×7 support which is remarkable and immediate.
Their services are convenient and professional.
They ensure that your website works flawlessly on their cloud VPS server.
MilesWeb offers excellent performance. Also, it provides various deals and offers to customers.
Managed Dedicated Servers and VPS Hosting by M3Server.com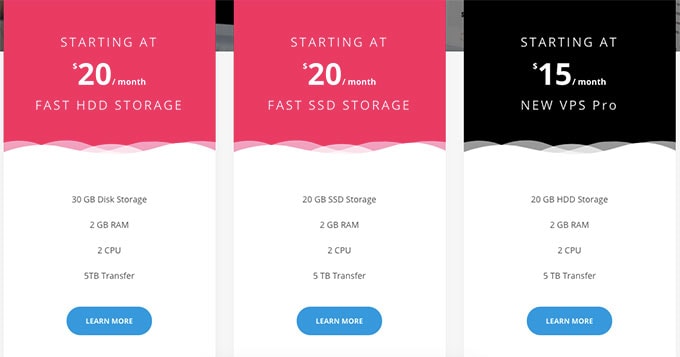 M3Server offers an extensive list of services like Managed VPS hosting and that too on their own inHouse admin panel. A CDN, site backup service, Adult site hosting and lot more.
Top-notch features that you get in M3server are:
Inhouse easy to use control panel
Setup in a few minutes
Install WordPress while adding the domain
A dedicated IP
High-class security and backup service
FREE SSL from Lets Encrypt
Better than a shared server. Managed VPS Hosting. 5 Stars..
What are you waiting for? Go get it now
With lots of features, InMotion web hosting is well- known VPS hosting provider mostly preferred for business works. The hosting provider helps its customers to have a pleasing, professional and functional business through the online channels. It was able to help many users and needy people across the world with every leisure it can provide to the users.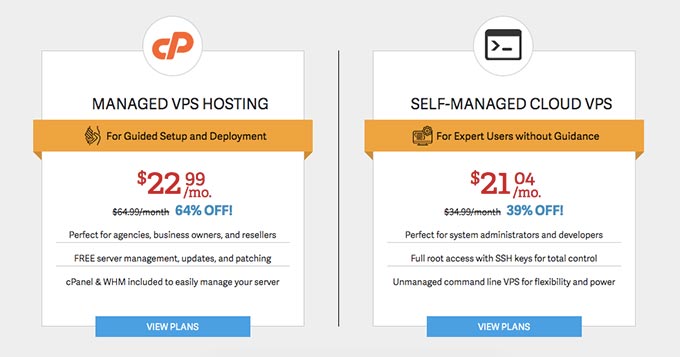 InMotion is also an award-winning best VPS hosting provider that secures listing at first place in many web hosting review sites.
With the concern of saving your money as much as possible and providing you the facilities, you deserve starting from the speed and security of your website.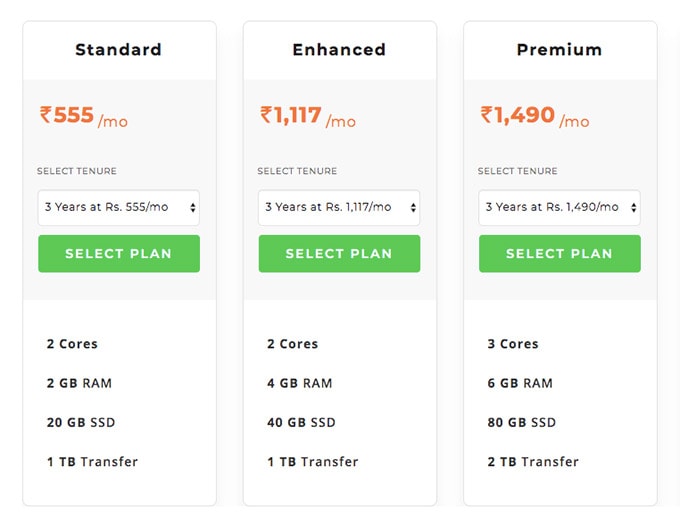 The VPS hosting is available in different languages to help you to excellence. Even if it necessitates a little higher spend than the other hosting providers but it is worth what it provides in terms of support and reliability.
One of the top web hosting providers in the UK actually offers its service globally. So, you need not be a person from the UK to purchase a high-quality fast website hosting server from WHUK.
The pricing, however, is quite considerable and the feature you get for the money is worth it. In the VPS server that costs around 12 euros a month, you get an option to choose from Plesk and cPanel as a control panel for your hosting server.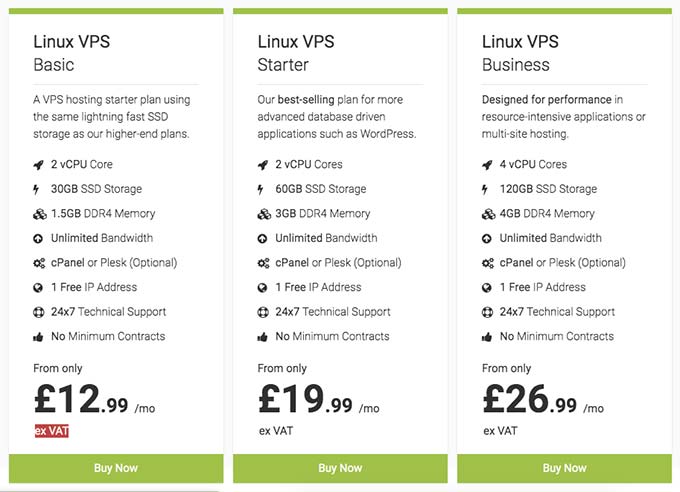 All plans don't have much difference in price and features. The main thing that variates are the SSD storage you get on your server.
In the competitive world of a variety of hosting providers, Interserver is having a very special place in the hierarchy. With the power of being newer than some of the hosting providers, Interserver was good enough to have features like a modern dashboard, easy to use and much more, coming from the results of the others. Within a few minutes, you can have your own website with just your e-mail ID and password and you would be able to start your server.

Within a few minutes, you can have your own website with just your e-mail ID and password and you would be able to start your server.
The best part about Interserver hosting is that you need not pay an extra cost for a cPanel to manage your VPS. The Centos server comes with a FREE cPanel alternative named Breadbasket powered by Webuzo and Softaculous.
I have written a detailed review of Interserver also based on my own experience after running 3 websites on Interserver hosting.
8. NameCheap VPS
A pocket- friendly VPS hosting provider, NameCheap has its packages that are mostly affordable to its users.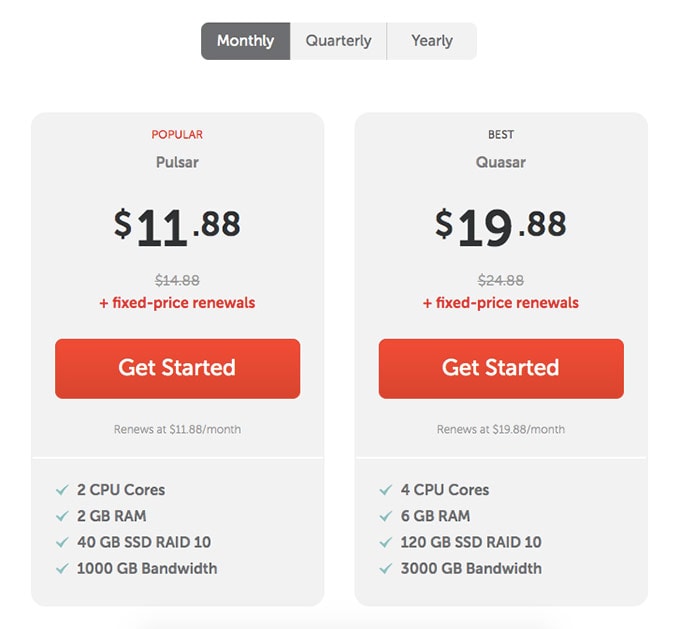 They usually run 20% off or 98% off promotions. You can find all the current NameCheap discount coupon codes here and get the best discount ever.
With the prices it is available, you can have the best services it can provide. It provides its support, no matter you are a beginner or not, within a few minutes or even seconds through its live chat. It is something easy to be managed and allows you the flexibility to use your website.
If you have a website where the average page load size is 1MB (The page's content that loads directly from the server), you can serve that page 1000k times. This means that you can handle 10 million monthly page views in a Pulsar VPS server which costs $11.88/month.
Get the best Namecheap coupons For The Year 2021 and save your money on hosting purchase.
9. LibertyVPS
All the servers running and situated in an offshore location is the top-notch quality of LibertyVPS. A web hosting service that lets you pay using Bitcoin also to keep your anonymity is the specialty of it.
The low-cost VPS and shared hosting that runs on Lite Speed technology replacing Apache can give you a super-fast website administration experience. Get your VPS server now
10. HostPapa
Hostpapa is connected to a number of users across the world and providing them the services through their teamwork and support services. It is convenient to be used with its friendly nature and professional help. With the reasonable packages, it offers the hosting provider is known well for its immediate answers which are the most important step to follow when you are handling the website.
11. FatCow.com
With its performance, affordability and warrants, Fatcow is always there to make you feel good about your website because of the way it is taken care of. What makes it have the place in the list we are talking about is its facilities it offers and apart from it, it is the hosting provider that has a variety of offers, coupons, and discounts for the initial users it has.
12. GoDaddy web Hosting
Godaddy is a preferable web hosting site because of the facilities it offers to its users. It has multiple payment modes to make it convenient for its customers. Whenever any customer faces some issue or difficulty in handling the website, Godaddy is always there to help you in no time. Available with different prices and affordability, GoDaddy provides the best hosting services.
I hate that Godaddy disables W3 Total cache plugin in its shared WordPress hosting which results in high page load time and slow loading sites.
Well, a VPS gives you control of your own web hosting server with a dedicated IP and separate system resources where you can manage things on your own. This is what I love about a VPS server.
Show to the world your true identity and what you can do over the internet via your website you hold. The best thing to do so is through the use of the above mentioned VPS hosting providers.
Read More About:
Contabo Review: The Cheapest VPS Server with NVMe Storage?
SkySilk Hosting Review: Cheapest VPS Server Ever
Conclusion: Should You Should VPS Hosting?
If your site is growing with more traffic from around the world, then VPS hosting is what you need. You cannot rely on Shared hosting packages that comes with limited bandwidth due to server sharing.
I hope this list of best VPS Hosting companies will help you choose one for your website.