Yeah WordPress plugins, you heard that right.  We have been talking about WordPress themes here and this is the time to know some plugins that can make your blog look much better than an ugly simple appearance. Seriously, only a dazzling WordPress theme cannot make your blog look good. Some WordPress themes require a specific list of plugins to work properly on your site and you can not avoid the importance of WordPress plugins.
You would have used many of the below plugins before and some would be new to you but all of them make a nice blog together. These are plugins that I use on all my WordPress blogs.
Plugins to help you with your Blog Appearance
#1 Easy Google Fonts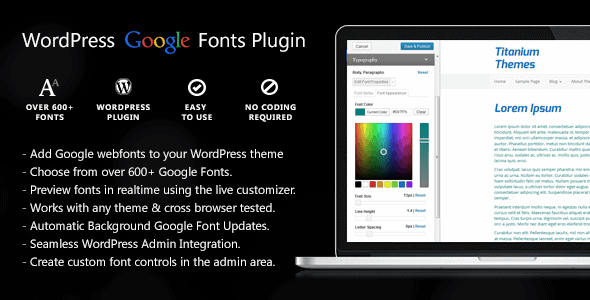 Mostly FREE WordPress themes lack the option of custom typography in theme options and this plugin gonna help you throughout customizing the font scheme of your blog. You can change the color, font-family and many more aspects of a text HTML tag like Headings and Paragraphs. 600 Google fonts are there to entertain you with the power of alternatives.
Also Read : SociallyViral is out for FREE – Download Now 
Must Read : 10 Viral WordPress Themes for Entertainment and Fun Blogs
Plugin Info / Download
#2 Regenerate Thumbnails

This plugin lets you show featured images fit in their place. In many cases, A blogger uses an odd size featured image for a blog post and whoops, the homepage starts looking ugly as it does not fit into its container or overflows the position. With the help of this plugin, you will see all your featured images automatically re-sized to fit into its place.
Plugin Info / Download
#3 Sharify

You can place social sharing buttons in your blog posts with this plugin. The share buttons you will see right at the end of this blog post are generated with the help of this plugin and I love it. Even Luke Kling uses these sharing buttons for his popular affiliate marketing blog.
Plugin Info / Download
#4 WP Review Pro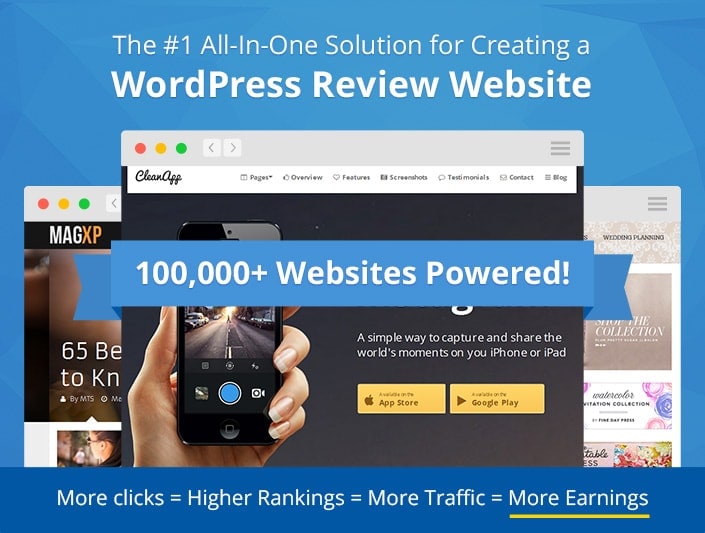 If you have got a product review blog, this plugin gonna prove to be a boon for you. This can not only generate rich snippets on the search engine results page but also elegant appearances on the blog posts as well. From the design point of view, wp review pro is recommended as it is responsive and cool looking with stunning animation effects. You can even customize the colors and width of the review box. Star Rating, percentage or Points, use any kind of review you like and make your readers WOW.
Plugin Info / Download
#5 WP Shortcodes by Mythemeshop

I am impressed with mythemeshop. Not only paid themes and plugins but also the FREE products list has quality. WP shortcode is a FREE plugin that can be used to create an impressively good looking blog post containing Alert notes, buttons, Toggles and tabs.
Plugin Info / Download
#6 WP ShareX
WP ShareX is another Social Sharing plugin developed by JoomDev. It comes with fully responsive layouts and packed with out of the box features. Let's have a look at its key features: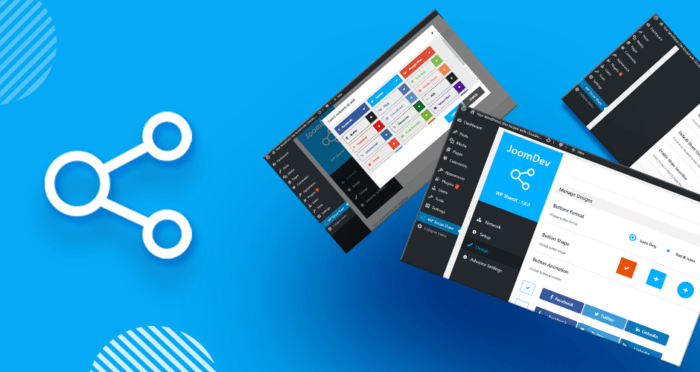 1) Support 24 Networks
2) 4 Display Locations. Top Of the Content, Below the Content, Media and Floating sidebar
3) 3 Button Styles. Square, Circle, With Radius
4) 4 Button Animations
5) URL Shortening With Goo.gl and Bitly
6) Support HashTag
7) Embed Twitter handle
Share Incentive
9) Default Share Count
10) Hide on Mobile
You may be Interested in : 4 Weird things that you can do with your wordpress blog
Plugin Info / Download
#7 AccessPress Social Counter
You can stick a beautiful social counter widget in your sidebar to help your readers know your fan following stats and follow you through links places on those icons. It is simple, easy and fast which does not effect your website loading speed and works even with Catching plugin.
Plugin Info / Download
---
Final Words
This is it on my side. If you know any more FREE wordpress plugins that can improve the appearance of a wordpress blog, please let me know in the comments section below. I would love to add it in my list. Thanks