Introduction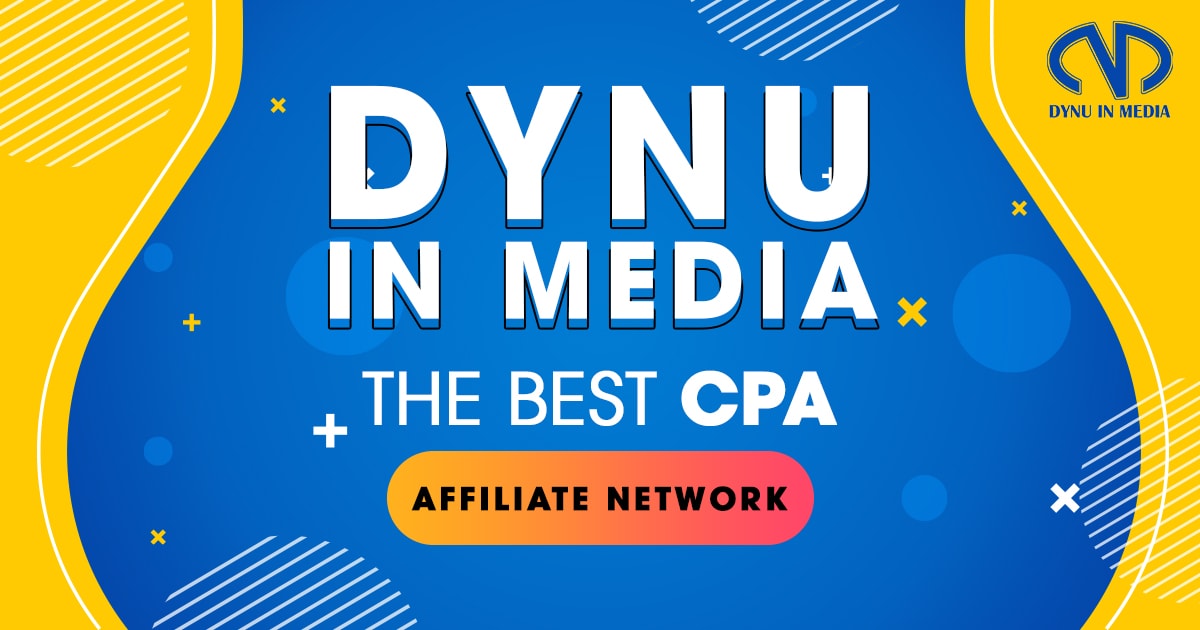 It's very important to stay ahead of the game when it comes to affiliate marketing. To succeed, you must research what the latest technology in your industry is. Every day, new services are emerging in this industry, and the industry is changing rapidly.  The Dynu In Media service is one of them. Western audiences are relatively new to this service while it is not entirely new.
Start Earning with DYNU in media Now
Vietnam and Southern Asia's biggest CPA network, if not the biggest, is this company. As I mentioned in my review, Dynu In Media is doing a big push for the international market as well. 
Before this, I didn't have much experience with the platform. However, I never bothered to take the time to look into it much. They started telling me about this CPA network soon after they started using it, and a few of my good friends have begun using it as well. My interest was piqued by everything they said, which was very positive.
 The network caught my attention, and as a result I decided to research it a bit for myself. I checked out the media about Dynu In Media and here is what I found out. 
What is Dynu In Media?
Dynu In Media was established in Vietnam in 2019. The company has been one of the biggest CPA networks since its inception. In addition to Tier 1 GEOs, they also work with a few Asian GEOs. 
In addition to CPA, CPC, CPL, CPS and CPV campaigns, Dynu In Media also distributes campaigns through international distribution channels. Advertising and publishing partners can work together through the company's fast and efficient platform to achieve the best results. Advertisers can always count on their expert team to find the best offers and to assist with any campaign issues they may encounter. 
It is all due to this effort that the Dynu team has achieved some amazing feats and stats. 
The following have been accomplished:
Approximately 20,000 leads are generated daily

Attract 200 influential advertisers and clients

Achieve an audience of over 1000 publishers

Advertising campaigns based on CPAs, CPLs, and CPSs

Payout rates for offers are competitively high

The following categories of cashback provide cashback: sweepstakes (SOI/DOC/CC, trial/PIN submission), finance, gaming, surveys, extensions, insurance, health & beauty, Bizoop and more.

Globally, the US, UK, Canada, Australia, New Zealand, and most of Europe, as well as some Asian countries

Wire transfers, PayPal, Payoneer, and other payment methods are available
Dynu In Media is perfect for beginners: Know How
Start Earning with DYNU in media Now
You can earn affiliate commissions with Dynu In Media by following a few simple steps.
Find a niche where you think you can market effectively and get good quality referrals. Think about referrals that can be converted, not just clicks.

Start by finding affiliate schemes that might serve the niche you are interested in, and that can also offer CPA payment models – it may be useful to examine the available offerings before selecting a niche and that will help guide your selection.

Opt for an affiliate program with a good commission rate that caters to the niche you want to work in, and find out what their affiliate program acceptance criteria are.
Use this information to make sure your referral platform is set up correctly-such as setting up your website, keywords, content, and advertising methods.
To reach your target demographic, find out how and where to reach them, how to get their attention, and how you can convert interest into sales.

Submit an application to the Dynu in Media that fits your niche and offers affiliate partners you are interested in working with, and ensure that you meet their requirements.
Rather than merely achieving large streams of traffic and hoping some will convert into customers, consider using the maximum amount of promotion to get quality traffic that you can convert into sales.
How to Join as a Publisher and Get Approved in a Day
Join Dynu In Media as soon as you can, no matter if you're just starting out or you've been at it for years. 
Below, we'll go over the steps you need to take to apply for Dynu In Media and provide tips to help familiarize you with the process. 
Step 1 – The Application
To register for Dynu In Media, you only need to fill up a simple form. Fill in the important details. You will then be contacted by an account manager who will ask about your specialization, GEOs, experience, and other details.
The application form is divided into 3 sections. 
In the first section, you need to fill in the account details where you need to enter your name or company name and the complete address with pincode. 
After that, you need to add the user details, and set up your password. Enter your email id as your username and then set your password.
The password needs to be minimum of 8 characters and maximum 16 characters. Preferably use a mix of Alphanumeric to make a strong password.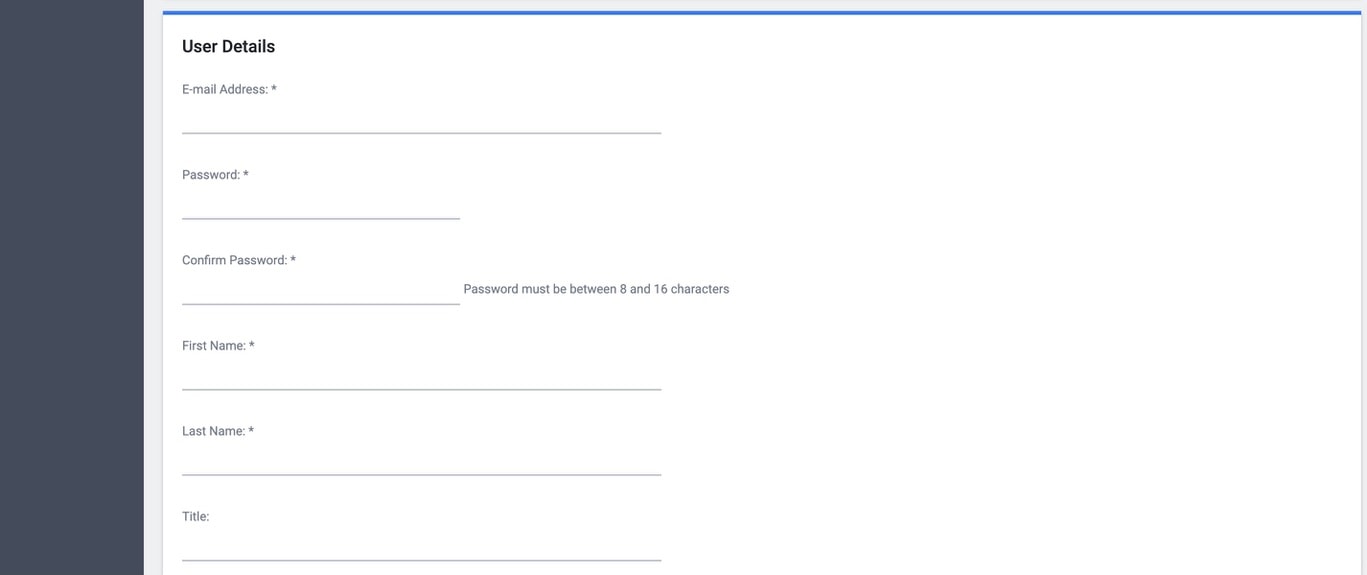 The last section is the most important section, where the details regarding your website, and the traffic are asked. Your approval is dependent on the answers to these questions. Thus, you need to be as true as possible regarding the traffic generated. 
Also, please note, prior to registering on the Dynu In Media, you need to have your own Skype Id, the details of which are mandatory to be submitted.
Also, think of the offers that you are particularly interested in, as you will be asked to enter those as well. 
If you don't have a website, you still can join Dynu In Media, yes Dynu In Media is for everyone. 
How to get accepted to Dynu In Media without a website?
You need a website on which to place affiliate links, and direct traffic to-but many affiliate schemes allow you to join even without one!
Getting a website is certainly something you should consider getting, even if it is just a basic template site to start with that you can improve upon or upgrade in the future once you start making money.
Ultimately, Dynu In Media's purpose is to ensure all affiliate programs are legitimate. Additionally, they provide account managers with other resources, so they need to ensure that an affiliate has the potential for profitability.
In order to increase your odds of getting approved, have all the answers to these questions ready, regardless of whether you answer them on a form.
Step 2 – The Personal Manager
Your account manager will be assigned once you're approved or you can continue to work with the one who did the on-boarding. Remember that your account manager's relationship can greatly influence the campaign's performance.
There are a variety of benefits that can be achieved, for example:
Higher Payouts
Account managers can help affiliates increase their payouts by 10% to 30%, depending on the platform.
Exclusive Offers
An early introduction to your manager can give you access to fresh offers and boost your conversions.
No Capping
Leads generated in one day may be limited on some platforms and offers. If your personal manager removes this restriction, all the net leads you generated will be monetized.
Shorter Holding Periods
Investing in a new offer becomes more feasible with a shorter holding period. A very good performance may enable your account manager to shorten your holding periods. 
Step 3 – Benefits and Support
Getting in on an affiliate network is more than just filling out an application. The best offers and support from your network are imperative, but your performance will also benefit you.
In order to receive insider information, Dynu In Media connects you with Twitter and a private group called "Make money online with Dynu In Media." 
Additionally, Dynu In Media will also benefit from the fun and entertainment offered by a few cool bonuses. You can choose from the following:
Private industry events with exclusive tickets

Get access to the most exciting affiliate conferences and expos

You can purchase physical items from bonus shops using bonus points from the CPA network

Holiday gifts, birthdays, and New Year's
Start Earning with DYNU in media Now
How Their Dashboard Looks Like? 
Their use of the HasOffers system makes Dynu In Media stand out from the competition. The app allows you to build your own advertising network using affiliate marketing.
Direct publishers are better able to reach companies like Dynu In Media through it. The benefits of this include campaign optimization, fraud detection, real-time reports, link tracking, and many others. 
When you log into your account with Dynu In Media Network, it looks like this:

Various important data will be visible on the dashboard. Several options will be available on the sidebar. Browse the offers, view the reports, use the available tools, and check your account.
As well as your account manager, you will also find the details of how to contact them at any time throughout the day. 
Within seconds of entering the offer page, you will be greeted with hundreds of offers. 
The information provided is useful for previewing landing pages, finding out what the offer is, and checking the payout and geography. 
All of this information can be used by affiliates in their campaigns. This information can be sorted and filtered in order to find the offers you're looking for. 
Your performance and conversion information can be found on the reports tab. You can access detailed reports that contain information about a variety of important data to better optimize your campaigns. 
Pixels/ Postback
Your campaign pixels and postbacks can be found here. They are all nicely arranged. 
Pixel or Postback tracking can be used for conversion tracking.
You can easily implement offers through help.tune.com/hasoffers.
Dynu In Media Network for Advertisers
For ADVERTISERS
Advertisers are chosen by publishers. Although the advertiser decides who can see their ads, it is ultimately up to them. In just a few days, you can reach millions of potential customers.
It only takes a few minutes to complete the short form. Within 1 business day, one of our Account Manager will contact you.
Following are the features that make Dynu In Media Network perfect for Advertisers
Anti-Fraud Technologies
The IP database of ForensiqTM and IpQualityScore provides quality metrics based on click scoring and blocking. IP and conversion rate control platform that automatically blocks sources when conversion rate is too high or too low for incentive campaign.
Brand awareness and customer acquisition
Boost your exposure online without taking any risks. The cost is determined by the outcome you desire, so you pay depending on the outcome you desire.
Data translated into revenue
In addition to optimizing and analyzing your campaign data, we optimize your Return on Investment (ROI) by turning it into actionable insights. They help you generate a profit-generating marketing funnel by employing our highly selected Partners.
Maximize campaign performance
They build quality content targeted to social and native channels that is aimed at driving quality traffic.
Quality Publisher
Understand what matters most to customers – a reliable network that delivers reliable traffic and reliable capacity via both internal and external sources.
Dynu In Media Network for Publishers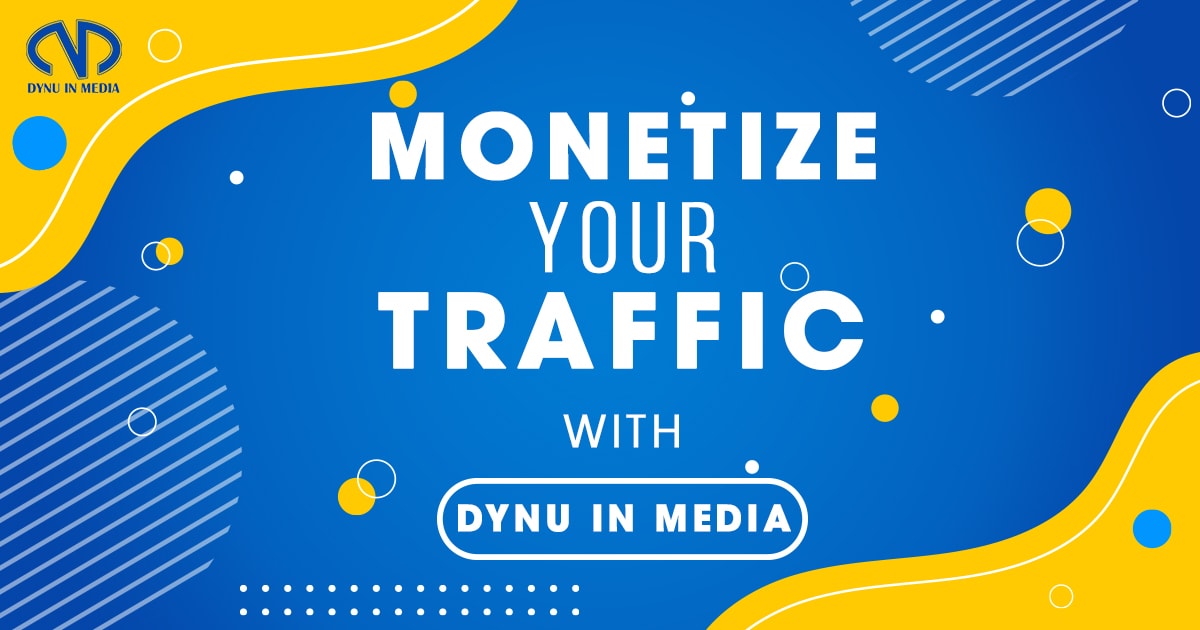 Join The Dynu In Media To Earn Money From Your Website Traffic.
Through proprietary tracking technologies, services, and exclusive campaigns, Dynu In Media is able to further monetize online publishers' efforts with an industry leader.
Their display, search, and social media campaigns support Cost-Per-Action (CPA), Cost-Per-Click (CPC), and Cost-Per-Lead (CPL). Each campaign is guaranteed to be effective and quality by using our internal resources.
The technology that manages links, tracks results, and pays publishers facilitates relationships between advertisers and publishers.
Features of Dynu In Media Network for Publishers
Friendly 24/7 support
They make sure you get clear, insightful assistance from a dedicated team of analysts and any concerns you may have are promptly resolved.
Visual real-time report using HasOffers
With Hasoffers' user-friendly platform and effective tracking system, publishers can track and report their performance intuitively, including real-time statistics, different types of reports, and campaign tracking.
Access to 600+ offer
We run direct and semi-direct campaigns with a variety of verticals, including Sweepstakes, Leadgen, Extensions, Surveys, Loans, PIN submissions, CC submissions, Cashback offers – mostly in US, EU geographies.
Start Earning with DYNU in media Now
Also Read:
Final words on Dynu In Media Review

There's no doubt that Dynu In Media is a terrific CPA network worth paying attention to. During the weeks that I used it, I had great success.
The network also appeals to a lot of super affiliates. The network will be featured online in the near future, and I am fairly certain that you will hear more about it soon. 
The platform itself is proving to be a powerful tool that its expert team is maximizing to the extent possible. As time passes, I'm confident that this platform will only grow bigger as they continue to succeed in Asia, implement their plans, and develop their passion.
You never know, maybe they'll be the best network!