Advertising is important, we get it, but doesn't it gives you chills whenever you think about it? This is enough for you to leave behind all the goodness of the product and focus on how to be creative to make a sale. 
Many people believe that saying no to advertisements helps them save valuable money. But, in fact, these people end up struggling the most to make a sale. I mean, no wonder why US advertisers spent about $ 50 million on programmatic display advertising in 2018. 
We often come across ads everywhere and feel like skipping them every time. It's all because of the crap we see in these ads. It is no surprise that companies pay millions of dollars every year as fines for sending out wrong information in advertisements. 
Where there are rules to launch advertisements, there are crypto and networks that come with new ways to try. Think about improving the way you advertise. Blockchain ads come with a new perspective that leaves behind all the rules of the industry.
By the way, what are crypto ad networks anyway? In simple words, these are networks that are known to promote ads that are related to blockchain. Even if it's about paying customers, entertainment, following various factors, or launching a new product, these blockchain ads affect the way advertisements work for businesses. 
When it comes to blockchain ad networks, it's hard to find one that is reliable and works wonders for your ad requirements.
Best Crypto Ad Networks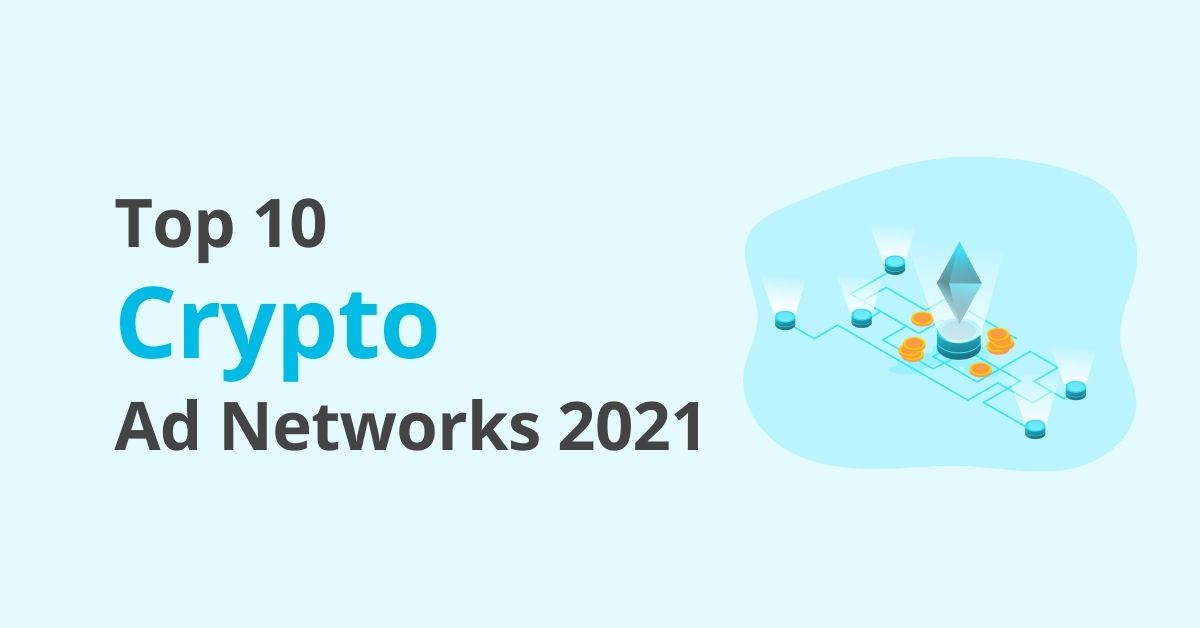 Down there, we have the 10 best networks that you can try out for the best experience. Read on.
WeBuy
First up, we have WeBuy, which is one on-demand advertising platform. Its main target is to make advertisements reasonable for the audience. In other words, it takes care of the real purpose behind the ad and makes sure that the audience can connect with it. The when and why of reaching out to the audience were also made clear to the sellers, and that is what makes it a good network to try out. 
WeBuy has this amazing blockchain transactional capacity in which anyone who wishes to try voluntary advertising can get compensation for their participation. In fact, to help sellers come up with a responsive advertisement, this network also provides constant reviews to the seller to stand out. Not to mention, customers are mostly not interested in promotions which is why this network acts like a breaking point of the old scattershot method. It is different, intuitive, and gives you what is best for your business to grow.
Next up, we have Lolli, which is another great network to try out that works with one motto – Shopping and Advertising Reinvented. It focuses primarily on strengthening the bond between the customer and the company by simply helping you achieve goals. This is done using one reliable fiat currency, blockchain technology.
No matter what brand you like the most, there are plenty of them listed in Lolli. You will surely be informed whenever some kind of discount, sale, or coupon comes up to make your shopping experience worthwhile. The best part about Lolli is that it knows how to attract user information and create interactions frequently, and it does it by offering them Lolli Coins. Isn't it great?
AB-Chain
Paying attention to obvious metrics is fine, but what if we have something that takes this crypto ad thing to a whole new level? AB-Chain does exactly that. This Hong Kong-based network changed the digital advertising standards because it had some smarter things. 
As an advertiser, you can go out and purchase advertising space from a publisher using cryptocurrencies using AB-Chain. If you are someone who is facing problems with ICOs and conversions of currencies to purchase advertising space, this is the tool you need. How does that make it good? Well, it allows you to promote your products without facing any issues related to digital currency exchange. That is, to keep aside all logistics and taxation policies that often serve as nothing but roadblocks for advertisers like you.
Bitcomo
Our next best crypto ad network is from Poland that works with cost-per-action criteria. This is Bitcomo which helps users verify various elements related to using blockchain.
Whenever a visitor comes to your product through an ongoing advertisement, it compensates marketers with BM tokens. Similarly, advertisers would only have to make the payment once their affiliate marketing or promotions, in general, are working with proven results. 
Many networks would ask you to pay before the evening beginning with your promotions. However, Bitcomo is one crazy next-generation technology that would only ask you for payments once the promotion starts showing results.
Online Blockchain Technologies
How that we are halfway through the article, let's talk about the best Online Blockchain Technologies, aka Online.io. 
These are known to change the way you browse and get information on the internet. It seamlessly works for you by tracking down malware, cookies, and not-so-appealing ads. This results in a higher rating for the website. Hence, one thing you definitely need for your blockchain experience. 
So, without any further ado, let's check out Technologies.
When it comes to improving advertisements on the internet, Varanida is the one that takes everything to the next level. This French tool is known to alter all your current systems into more valuable parties. 
With the help of blockchain, Varanida aims to be a not-to-biased but low-commission party. Its main objective is to highlight the capabilities of an advertising campaign via taking notes of factors like clicks, views, and reactions. 
What makes Varanida best is how it intentionally tracks ads giving out more reliable results. All this helps the team make sure you can easily track and use further actions as required.
Next up, we have Ubex (kind of sounds like Uber, but it's not), which is an AI solution to work, parse, and perceive advertisements. Advertisers like you step in to pay for Ubex network membership in exchange for neural networks. This works as a process and passes to enter the network's website. 
What is the role of these neural? Neural networks are here to track the target audience's interest, reactions, and likes & dislikes to make sure you can have the right behavior for a successful advertisement. 
By using this Ubex, users usually get incentives to communicate, whereas marketers work with pay-per-post criteria. You got the idea, right?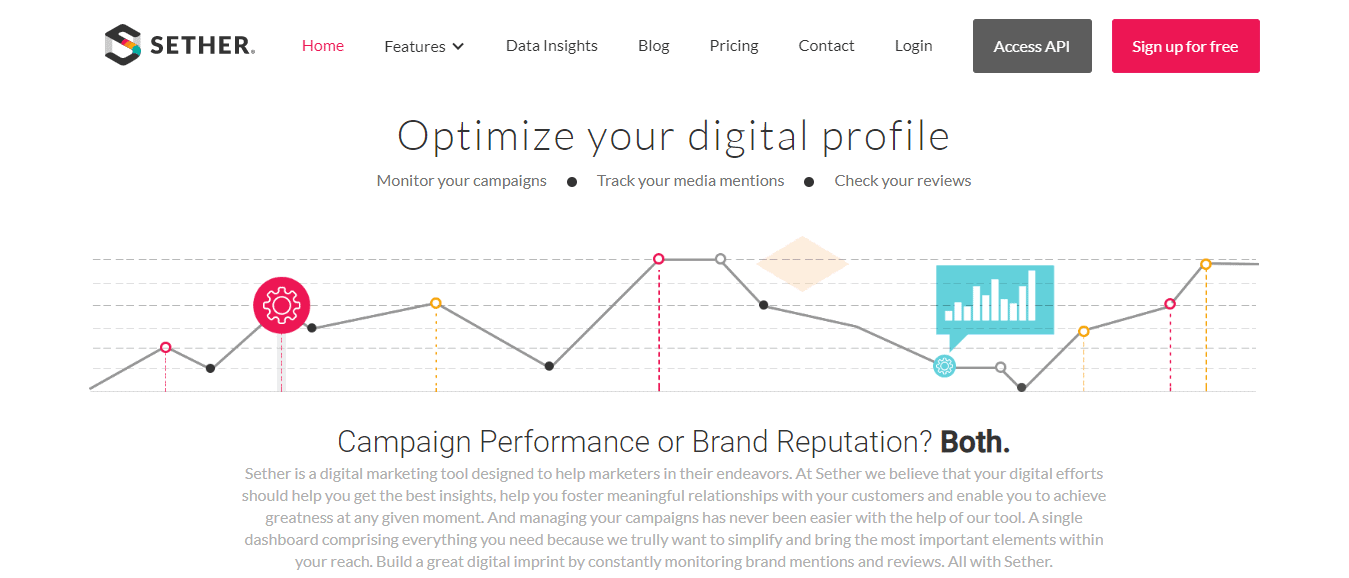 Moving on to the next one, we have Sether, which is best known for its transparency for every advertising campaign you run on it. Be it the actual cost of ads, the budget you spend, or the evaluation of every move, this covers up pretty much everything with absolute accuracy. 
Sether follows blockchain protocols to collect data, and blockchain technology enables its automatic tracking system to work according to the KPIs. As a result, you will have low cost and high efficiency for the campaign. Isn't it the best?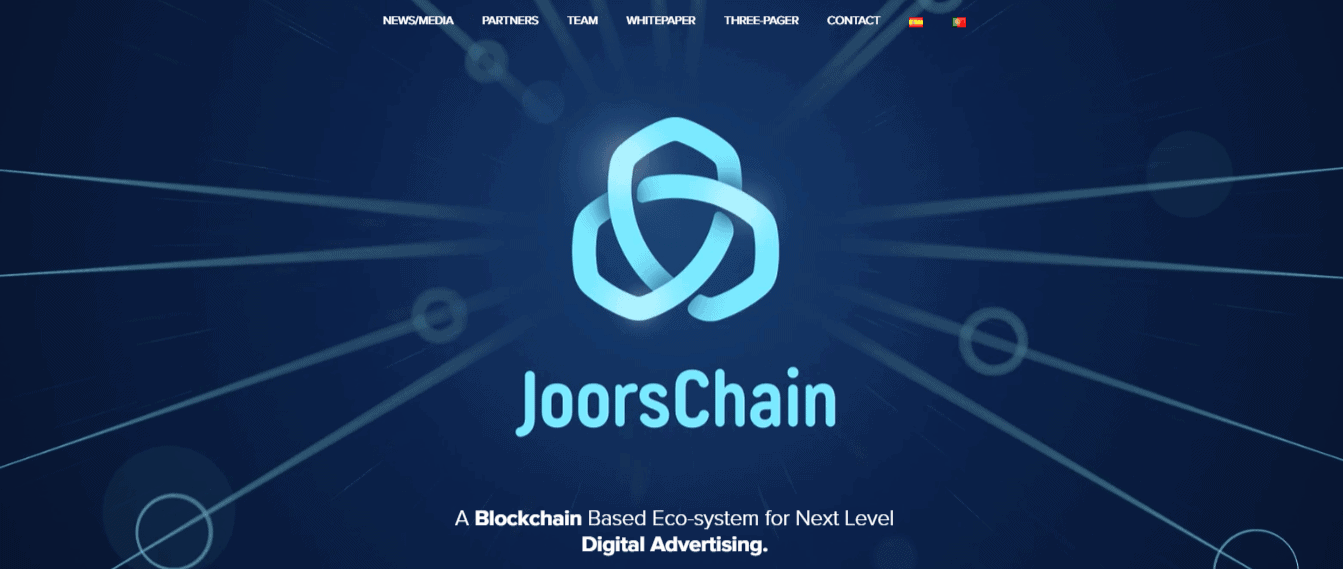 Looking for a blockchain-based ecosystem for your online advertisements? Try JoorsChain once. 
Wondering why? Well, JoorsChain focuses on decentralizing the digital advertising space by promoting its user base. It decreases waste and prefers more transparency and accountability in every campaign. 
Here are the features. JoorsChain is a brilliant choice to work with real-time bidding, better performance, and deal with competition in your advertising strategies. Besides, it works with single-source metrics to ensure you get reliable data for better analysis.
TRUTH
Here comes the last one on the list, TRUTH. This is a UK-based media agency that uses blockchain to offer clarity and improve value. 
Why TRUTH? This platform asks for money only when you see clear results, and it's all because of the smart record technology that it follows. Moreover, it aims to serve all the advertisers equally by charging the same fees for every service. So, there is nothing extra you would have to pay.
You May Also Read:
Conclusion
Who needs a financial headache when there is cryptocurrency in the market? This investment system isn't just about buying and selling a bunch of coins but also helps you make money via ads. This is not ending anytime soon, which is why you need the best Crypto ad network for your needs. 
Try them out and see which one works best for you.