Just the word "advertisement" is enough to get a moan out of people.
Can you blame them? Nowadays, we have to hold our giggles for a YouTube video to get into a 30-second pre-roll ad for erectile dysfunction tablets.
The market gets associated with repeated and annoying ads in bright and subtle advertisements areas.
But crypto ad networks are showing a new way forward. Blockchain-enabled advertising can take various approaches to improve the industry's broken rules.
From paying consumers for watching more-appealing advertisements to creating more intelligent ad metrics to launching new entertainment models that altogether forgo advertising, the blockchain stands to make a significant impact on how the advertising sector does business.
Best Crypto Ad Networks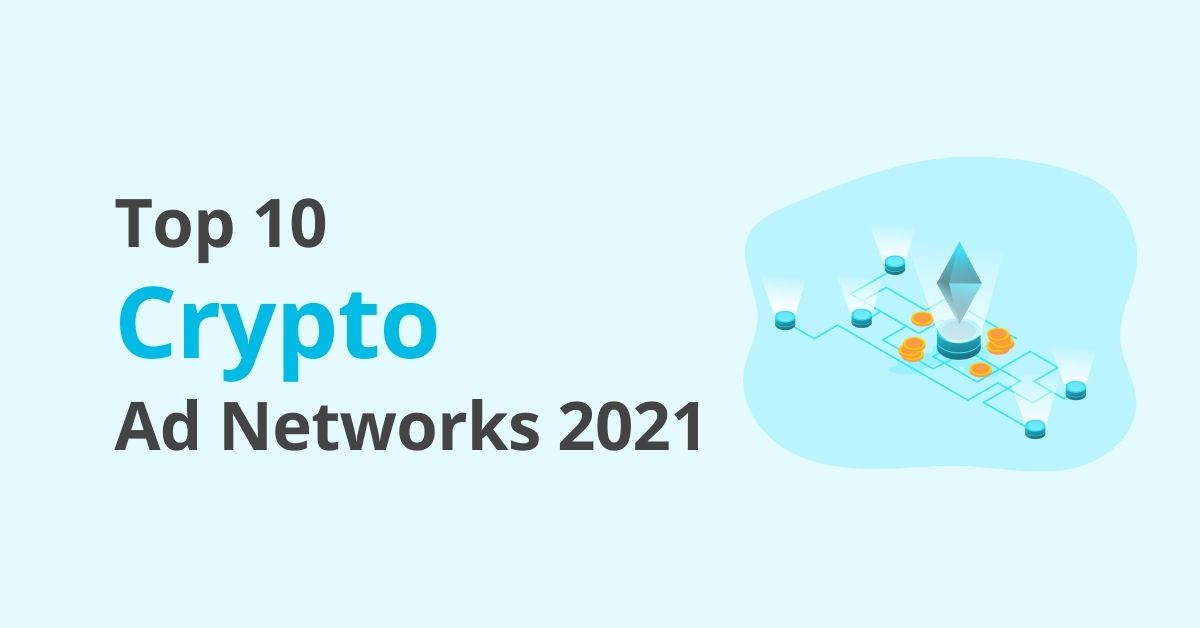 Let us start looking into details on what platforms are making a mark in the crypto ad networks space. Below are some of the relevant companies operating in the space.
WeBuy
WeBuy is an on-demand advertising platform aimed at providing rights back to the buyers by picking when and why sellers may reach them, or whether they require contact.
Those who wish to opt into voluntary advertising might get compensated for their participation via the WeBuy platform's blockchain-enabled transactional capacity.
The platform provides reviews to sellers and advertisers by presenting a willing base of ears and eyes to market.
WeBuy symbolizes a break from the scattershot methods of mailing countless coupons or posting on sites where visitors are not interested in the goods or services getting promoted.
Lolli works by the tag phrase 'Shopping & Advertising Reinvented.' One of the best crypto ad networks out there is Lolli.
They're attempting to achieve that goal using blockchain technology to alter the established relationship between brands and customers.
It enables users to follow their favorite brands, informing them whenever a coupon, discount, or sale is available. 
Lolly coins – which is where the blockchain comes into the equation – allow users to serve as they add more personal information and interact more frequently with the platform.
AB-Chain
Hong Kong-based AB-Chain is attempting to alter the digital advertising paradigm by building smarter metrics. It allows advertisers to buy advertising space from publishers on a single platform using cryptocurrencies. 
AB-Chain is a service that aims mainly at organizations that have issued ICOs and reserved for converting the currencies to pay for advertising space.
Instead of dealing with taxation, logistical, and investor confidence roadblocks due to the exchange of crypto financing, AB-Chain allows nascent businesses to advertise their brand without the problems that come with exchanging digital currencies for fiat currencies.
Bitcomo
Bitcomo is a Polish, cost-per-action advertising network that allows its user's verified metrics using blockchain technology. 
The performance-based platform compensates marketers with BM tokens each time that a visitor or customer attracts via an advertisement.
Likewise, advertisers only pay when proven, and their affiliate marketers attract reliable eyeballs.
The Bitcomo model is all about relying upon simple metrics using next-gen technologies and paying based on those results.
Online Blockchain Technologies
Online Blockchain Technologies, also known as Online.io.
It aims to radically change the way users browse and join with information on the internet. Online.io is one of the more formidable projects using blockchain technology. 
Their project offers a browsing experience without advertisements, malware, or tracking is undoubtedly appealing. They also claim that their system will implement a website rating system that will help reduce the time spent on 'spammy' advertisements misrepresented as web pages.
If it goes, it will be a significant testament to blockchain's potential.
France-based Varanida aims at improving how advertising works on the internet. It replaces the current system with a higher value for all parties. 
Through the use of blockchain technology, Varanida seeks to be the neutral, low-commission party that gives objective statistics about the veracity of clicks, views, and other metrics that define the efficacy of advertising campaigns. 
Varanida also pays users who voluntarily view ads. They may derive more reliable, trustworthy metrics and ensure that users know how their actions are tracked and used.
The Ubex advertising exchange is seeing to add a heavy dose of artificial intelligence and blockchain technology, into the ways advertisements work, parse, and perceive.
Advertisers pay to be members of the Ubex network in exchange for advanced neural networks that process and pass along data about each visitant to the network's websites.
Those neural networks use artificial intelligence to gauge users' interests, actions, and the likelihood that they will engage in the targeted behavior that promoters hope to achieve. 
The market will work on a pay-per-result basis, and users will get incentives to communicate with the platform.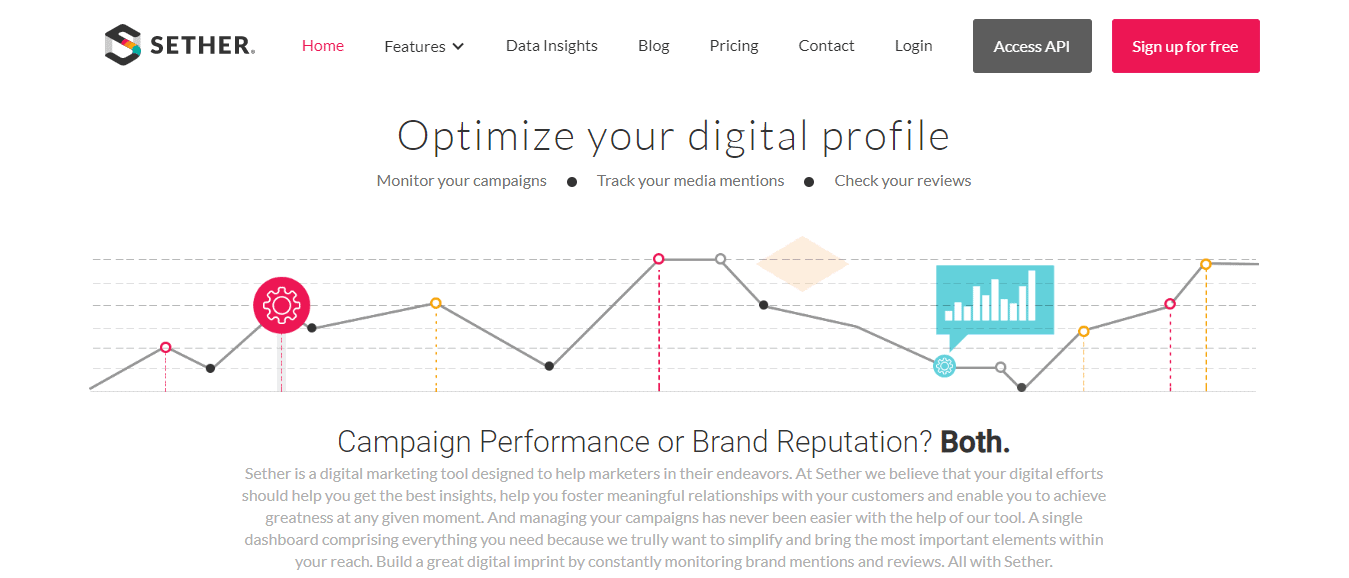 Sether wishes to bring greater transparency to the way the advertising campaigns run, the actual cost of ads, which the agency is going with, how advertising budgets get spent, etc.
In the Sether method, every facet of a campaign evaluates to find what worked and what didn't.
All of this data is collected using blockchain protocols, and blockchain technology also helps to allow automation on the tracking of KPIs to keep costs low and prepares efficiently.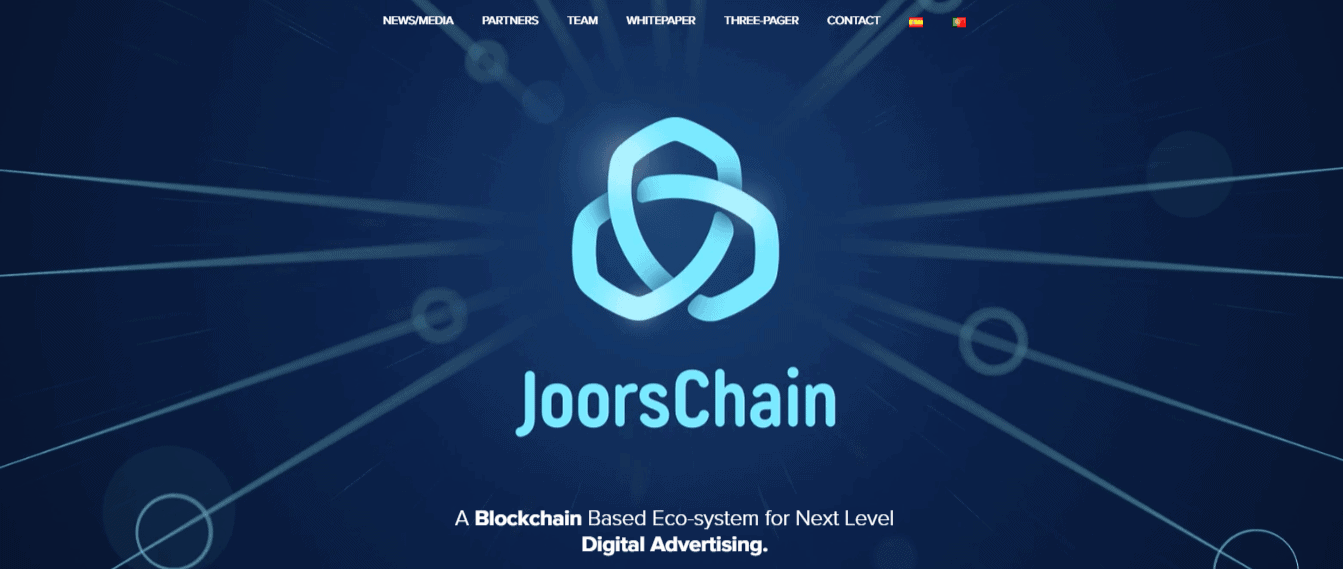 Swiss startup JoorsChain is a blockchain-based ecosystem for internet advertising. 
The company promotes its existing user base as critical in its intention to bring decentralization to the digital advertising space to decrease waste while increasing transparency and accountability. 
JoorsChain employs a platform incorporating features such as real-time bidding, improve competitiveness and fairness in advertising selling and administration. 
They hope that, in time, JoorsChain will work as a single source of digital advertising metrics so that a reliable source of data can dictate fairer compensation in the digital ad space.
Truth
UK-based TRUTH is a media agency that is utilizing the blockchain to increase clarity and, in doing so, improve trust in the value chain.
TRUTH implements a smart records technology that charges fees only once clear, planned milestones get completed. The TRUTH agency seeks to provide a fairer scene for advertisers, charging all clients the same fee for the same services rendered.
You May Also Read:
Conclusion
Cryptocurrency is worth an investment in 2021 and future. If you want to make money with blockchain, then join the best Crypto ad networks.