If you are considering building a remote digital agency, you have already made one of the best decision you could have regarding your career. Now, as just about anything in life, this is not going to be easy, but using some tips and tricks to help you along the way, this journey will be that much simpler and painless.
The first thing you absolutely have to work on is to get into a business mindset. Essentially, no matter who you hire and how (not) involved you are, you are, and always will be, your best salesperson. You are the embodiment of your business, and you should think and act accordingly. Business-wise, this may just be the best tip anyone can give you!
However, solely having a business mindset will not be enough to build a successful remote digital agency. This takes more work and time but using some of the tips we've prepared for you, you can make your business skyrocket!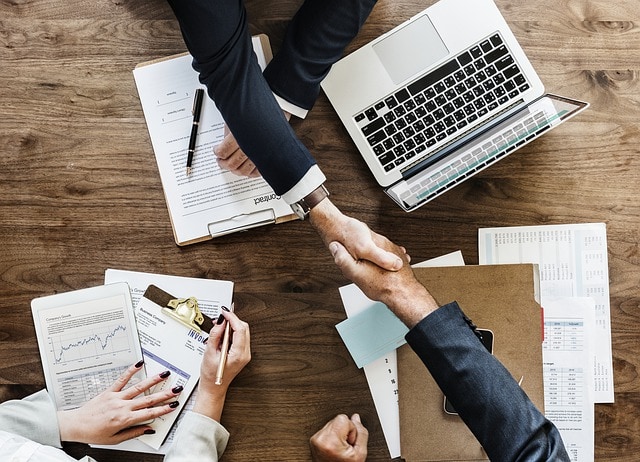 What is your plan?
The first step in building a remote digital agency is getting to know yourself and your plan for the future. Now, this is where that business mindset will come in handy! There are lots of things to consider prior to building your agency just yet, such as – your niche, your target audience, and your competition.
Once you have put your finger on all three, you can start carrying out your plan. The reason why having a clear vision of what you want to achieve is important is that it will help you not to stray from the path you have chosen to follow. If you decide that your target audience are young mothers, it will be that much easier to focus on selling your products or services exclusively to them, than to try to sell your product to just about anyone.
Having a predetermined plan that you will follow also allows you to stick to your budget and to surpass your competition. So, the word of the day when it comes to building a remote digital agency is – focus!
Your numbers are your best friend – or your worst nightmare!
Speaking of focus, you absolutely have to focus on your numbers. This is something that I shouldn't even have to mention, but many start-ups fail due to the fact that they do not have full control over their budget and their revenues.
Your numbers are your business, so you have to make sure that you are always in the green. There are hundreds of tools that can help you keep track of your numbers, so put them to good use!
Consider white labeling
Sure, doing all the work will keep you in full control over everything that is going on, but it will also take lots of precious time to do so. So, what to do if you want to give the best service to your customers but don't want to spend countless hours delivering it? You hire a white label digital agency to do it for you, of course! The vast majority of business is already doing the same thing, so jump on the bandwagon and save yourself some time and focus on the other things that require your attention!
Gather a great team of remote employees
Your team is definitely one of the important parts of your business (you could almost say that it is one of the pillars holding your business up), and along with your guidance, they can make wonders for your digital agency. However, finding a valuable team of people that will understand your vision and follow it accordingly is not an easy task.

The best thing to do is to create a list of questions you will ask your future employees during the interview, and then add some questions regarding the positions they are applying for. Some of the best and wallet-friendly sites where you can find your future team are JobRack, Fiverr, and UpWork, so check them out!
Networking is essential!
In order to make your business as successful as possible. Now, since you are building a remote digital agency, you also have the option of networking with people online. There are lots of websites, such as the Black Hat World, where you can talk to professionals and get great tips and contacts from!
And of course, when it comes to face-to-face communication, make sure to get out there and spread the word about your brand. It's like I said – you are your best salesperson!
Building your remote digital agency will take a lot of hard work, but you can always make this process easier on yourself and hire a world-renowned agency such as White Light Digital Marketing to help you out and make your dreams of success come true!