Copyscape Alternatives & Competitors to Avoid Plagiarism in Content
"Is your content original?" for every writer out there, be it publisher, author, student, or teacher, this question is very common. Everybody looks for authentic and plagiarism-free content because of a simple reason, to be different and interesting. However, no matter how hard you try to be original, some way or the other you may use plagiarised content. So, to check if your content is free from such allegations, there are various tools. If we talk about the best one, that has to be Copyscape- your free plagiarism checker. We know Copyscape is great, we trust this tool. Nonetheless, there are various Copyscape Alternatives that are loved by people for the same purpose. So, let's have a look at what we have. 

CopyScape
Renowned as one of the best online plagiarism detection tool, Copyscape started providing its service in the year 2004 by the parent company Indigo Stream Technologies Ltd. It is used by millions of people worldwide to detect and fix content theft. Therefore, people from diverse field trust Copyscape for its excellent services in finding content fraud and protect their original content.
Top Alternatives & Competitors to CopyScape
1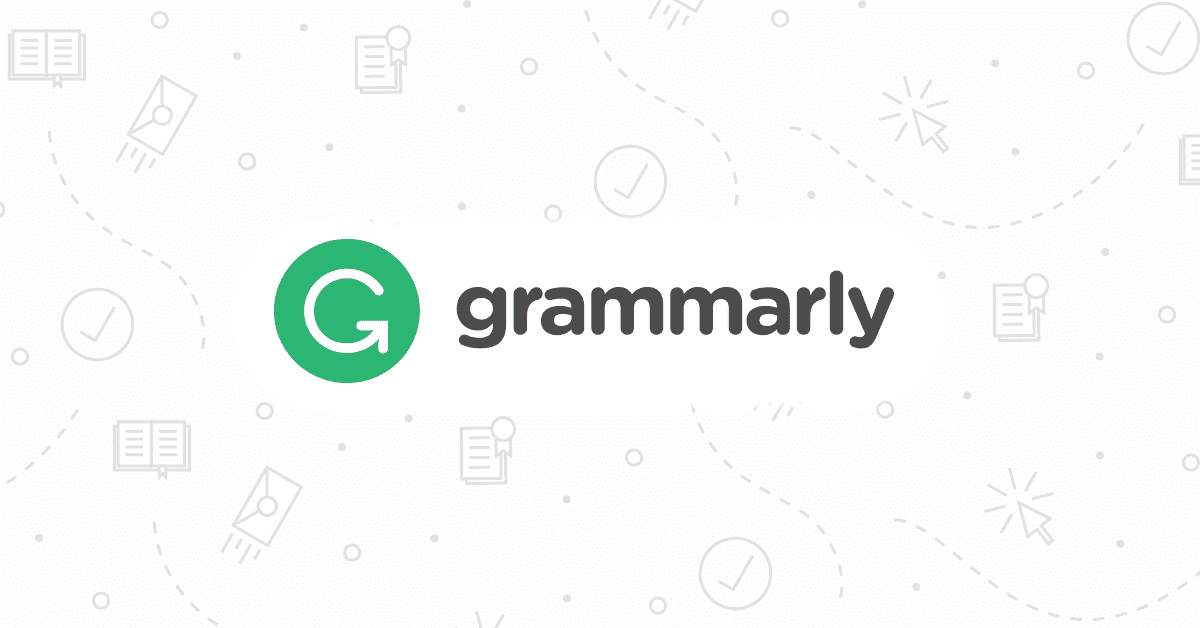 Almost all writers, nowadays, are familiar with the concept of 'Grammarly'. It is one of the best-ever tools to have when it comes to writing plagiarism-free and grammatically correct content. It not only works on documents but also works on applications like Gmail, Facebook, Twitter, Linkedin, and many others. Moreover, millions of users trust this platform for writing a mistake-free language.
The only drawback is that the plagiarism check does not come with the free membership. So, if you want to check plagiarism, write fluent English, and excellent sentences, you have to lose your purse strings a little. 
Automatically detect potential grammar, spellings, and punctuations.
Suggests how well your text is.
Clear out the tone of your writing
Checks plagiarism and suggests better writing.
2
Talking about a free plagiarism checker, here we are one of the best Copyscape alternatives. Plagiarism Checker is one brilliant tool from Small SEO tools that is absolutely free. All you need to do is copy the text, paste it in the blank box, and click on the 'Check Plagiarism' button. 
Within a few seconds, the tool will scan your content line-by-line. Moreover, in case there is a plagiarized text, the tool will provide you the link to the original content for verification. It is that simple and amazing. 
However, there is a limitation. You cannot check more than 1000 words at once. So, if you have a bigger content to check, break it down and try the tool out. 
Simple copy & paste the write-up to check plagiarism.
Not more than 1000 words at a time
Totally free of cost.
Automatic rewriting feature
Multiple document formats
3
If you are in search of a tool that works in different languages then Plagtracker is the platform for you. Plagtracker is the free plagiarism check that works not just for English languages but focuses on other languages such as German, French, Romanian, Italian, and Spanish. 
To check plagiarism, you can simply upload the document and Plagtracker will scan the document. Further, it detects plagiarism, fixes grammatical errors, proofreads the paper, finds problems, and even see if the content is unique. 
Besides, if you go the premium version, it even helps you improve your writing skills and solve all the mistakes with the help of an expert. Hence, Plagtracker proves to be a great Copyscape alternative. 
A Ukraine-based company that detects plagiarism online
You can easily transfer the URL and Text the original content on the webpage.
The matching text is highlighted on the found web page.
Click on the red highlighted text and see the original text.
4
With a focus on developing information search for the customers, Septet Systems Inc. launched a wonderful tool, Plagium. This tool solely focuses on ensuring the originality of the content. It works by detecting and identifying possible plagiarisms and providing you information on the original content. 
Plagium is not one of the free tools but it's not that expensive either. Its plans are divided as per the pages you want to check. For every page (1000 words), Plagium will charge you Rs 2 for a quick check. However, if you want to have a deep search result, you will have to pay Rs 4/page instead.  
Innovative, easy to use, and accurate tool for plagiarism.
Pay costs a bit but not too much as compared to other platforms.
Perfect for students and teachers.
Can check plagiarism of up to 4000 words at once.
5
For a very specific result, I recommend you Plagiarisma, one of the best Copyscape alternatives. This tool will examine your content line by line and will provide you links for every phrase you use in your writing. 
Pros for Plagiarisma is that it works in more than 190 languages and in a variety of ways. You can check plagiarism by placing the URL of the content, copy-paste, uploading the drive file, or simply by uploading the entire document. Yes, it is that flexible. 
So, simply register on Plagiarisma via various social media platforms and start working on plagiarism. 
Check plagiarism in more than 15 languages.
Ideal for teachers students, scholars, researchers, and writers.
Works on different platforms such as Windows, Android, Moodle, Blackberry, etc.
It supports various platforms like Google, Yahoo, Bing, and more.
6
Another free tool is CopyGator which is designed especially to monitor RSS feeds. This tool not only stops you from coping lines but also notifies you whenever someone else rewrites your work. Additionally, you will receive notifications when someone duplicates, quotes, or plagiarises your content. Besides, this includes all the when/ how/ where information you need to know. 
CopyGator is totally free of cost and works in real-time. You can check plagiarism by simply pasting the URL of your specific feed or entire website link. Nonetheless, there is no option to upload any file or copy-paste anything. 
Super-safe and positive reputation of this plagiarism checker
Checks the entire website or URL of a certain page.
Specially designed to monitor RSS Feeds.
7
Nobody is born as a smart writer. People work hard on knowing their mistakes and work on it to become smart. So, it is time for you to get a grammar checker, style editor, and a writing mentor all in one package. Pro Writing Aid is here to help you out. Currently, millions of authors, editors, students, copywriters, and other professionals trust Pro Writing Aid for its excellence. 
However, the only drawback is that it is not free. You can still try its premium membership for free for a short time. For a monthly subscription, you need to pay $20/month, or $79 annual payment. Moreover, what about paying all at once? You can get a lifetime subscription by paying just $399 one-time payment. 
Get more than just grammatically correct text.
Accurate and reliable grammar and plagiarism checker
Helps you find and fix writing mistakes and typo errors.
Perfect for writers and working professionals
8
Plagiarism checker X 2021 is a brilliant plagiarism detector that is perfect for your research blogs, assignments, websites, and papers. Even if it is not free, It is still a wonderful plagiarism checker that is worth every penny you spend. 
Plagiarism Checker X is just like Grammarly that comes with a free version and two payment plans. The free version comes with only 30 searches daily and usage of limited words. So, if you want more, you can go for its professional and business plans that cost $39.95 and $147.95 respectively. 
Special Software for students, teachers, and professionals
Find duplicate text with just one click
The two-panel interface that compares texts with ease
Excellent product with great customer services.