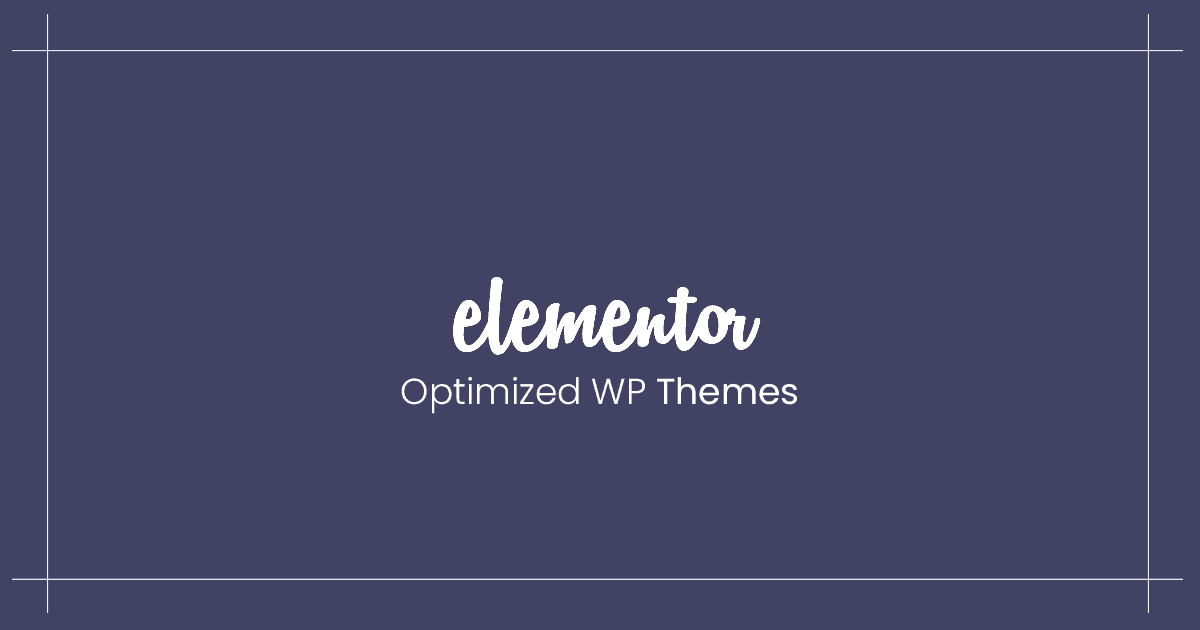 As we all know that Elementor is a landing page builder plugin which requires you to install a supported WordPress theme that does not conflicts with its functions. And in this article, we will get to know some of the super amazing and atheistic Elementor ready themes and templates for our blogging love and for our WordPress websites.
Basically, Elementor themes are normal or typical WordPress themes which for efficiently well with Elementor. And in the case of Elementor templates, the user needs to import it initially from Elementor and then designing is carried out for a single page.
But you might be thinking what is the need for specific themes in case of Elementor. The answer is really simple and straight i.e. these themes and templates add more essence of designing to a normal or average WordPress theme and is a bit more functional, like-
Performance-wise

Perfect page controlling property

Great style and font control property.
10+ Best Elementor Ready Themes and Templates
Now, it is the perfect time to know about some Elementor themes and templates in 2018. They are: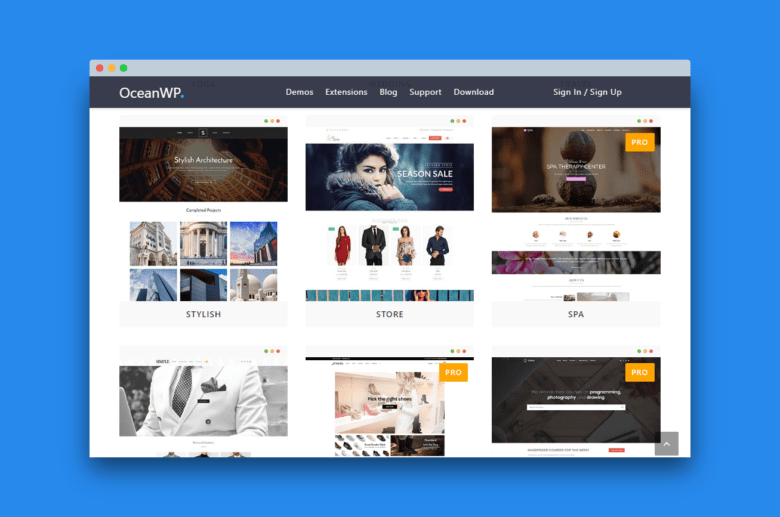 One of the best Elementor ready themes is OceanWP. Well, it is best for professionals who create and develop their Elementor sites for a living. It also includes demo or pre-developed Elementor sites.
The best part about this theme is that it is free and premium extensions.
OceanWP is a true Elementor compatible theme which has extensive options to edit any part of the website. Even the free version will turn the tables for you if you decide to build on Elementor Pro.
Also read the comparison between Generatepress vs OceanWP – A Comparison for Pros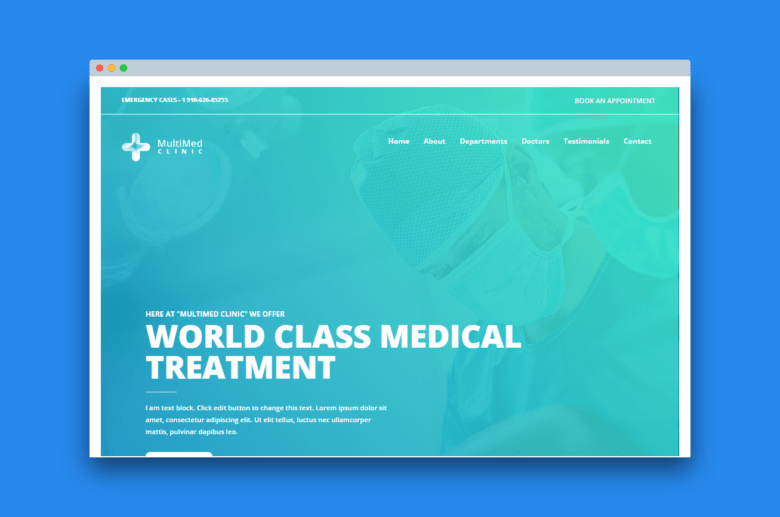 Astra is the most popular Elementor compatible theme amongst the professionals and an inseparable part of Elementor theme and template category. It basically provides a detailed customizer to each and every content of the user's site.
All-time favorite Astra is the most popular Elementor compatible theme on the web. It comes with pre-built Elementor templates for you to start creating your professional website.
Read the comparison between Astra vs GeneratePress to know which one is better. Also, save some coupons with Astra Pro coupon codes.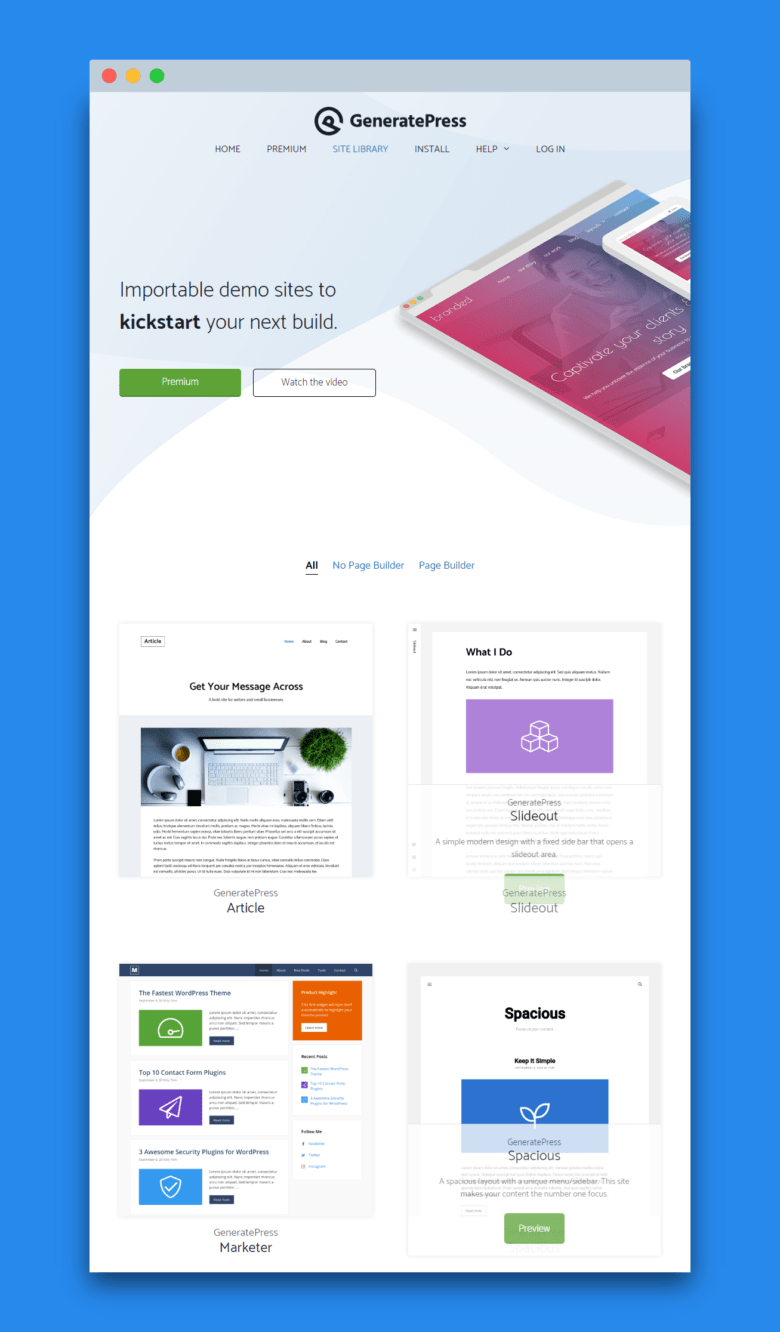 The use is similar to that of OceanWP but it is even more popular. The best property about Generatepress is that it is the fastest loading theme amongst all the other themes and templates of Elementor or WordPress.
GeneratePress resembles awesomeness with minimalism. True minimalistic design is all you need to start creating your elementor powered website today.
Know the difference between GeneratePress Free vs Premium Comparison 2021.
Genesis framework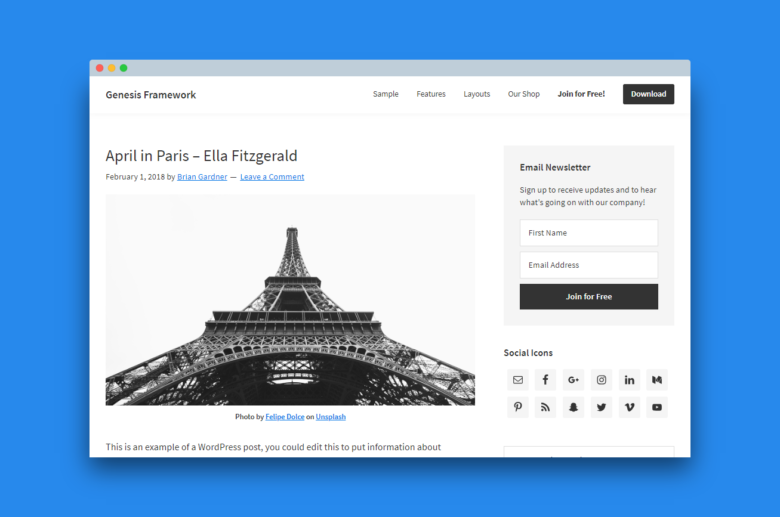 Live Demo
Buy Now
It is a recent integration result of WordPress which is getting popular day by day for its optimizing performance. In addition to this, it is SEO friendly and you already know that really well.
Enumerated in the top SEO optimized WordPress themes in the world, Genesis framework has also stepped in and made their framework Elementor friendly to help their customers leverage the awesomeness of Elementor.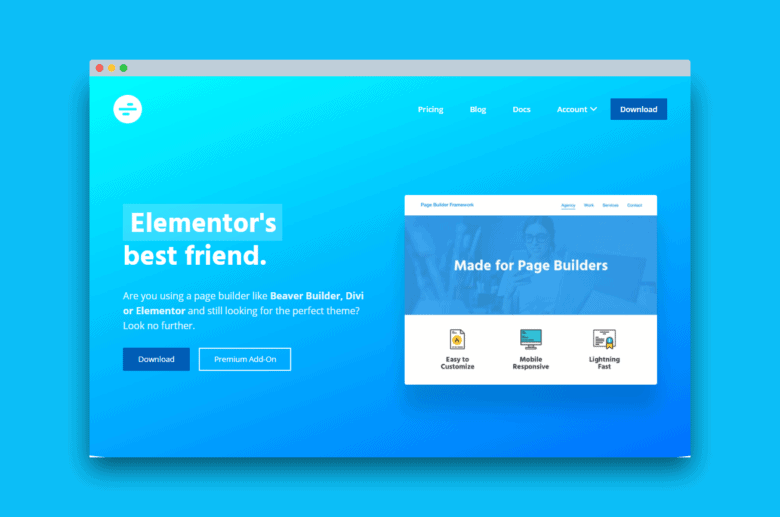 There are various benefits of page builder framework such as it is really fast at work, it is easy to customize and it has amazing responsiveness. It is basically lightweight theme for Elementor.
Furthermore, you can never go out of customization options when you open the theme customizer window because it is the only theme with so many customization options; that too in the free-version.
I choose this theme when I have to suggest someone a WordPress theme that has the most customization features in the free version. This is the best theme for Elementor buddies.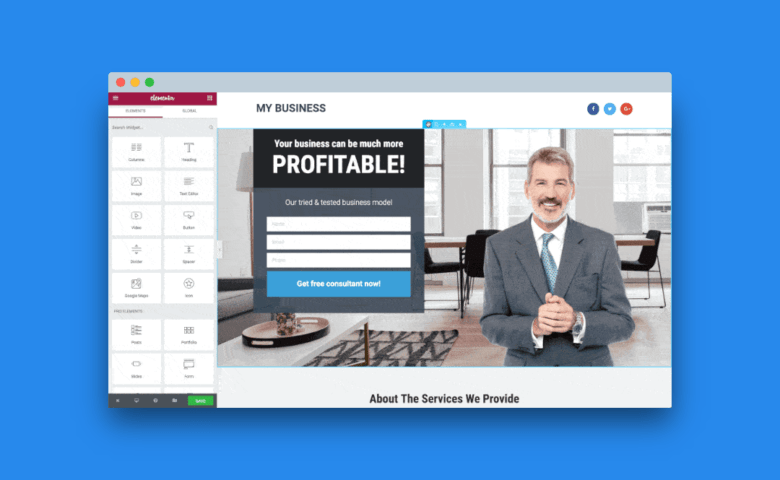 It is a free WordPress theme made with material design standards that you'll love to have on your website. The theme is hot-selling in the market on Themeforest and Themeisle and counted in the best SEO ready WordPress Themes as well.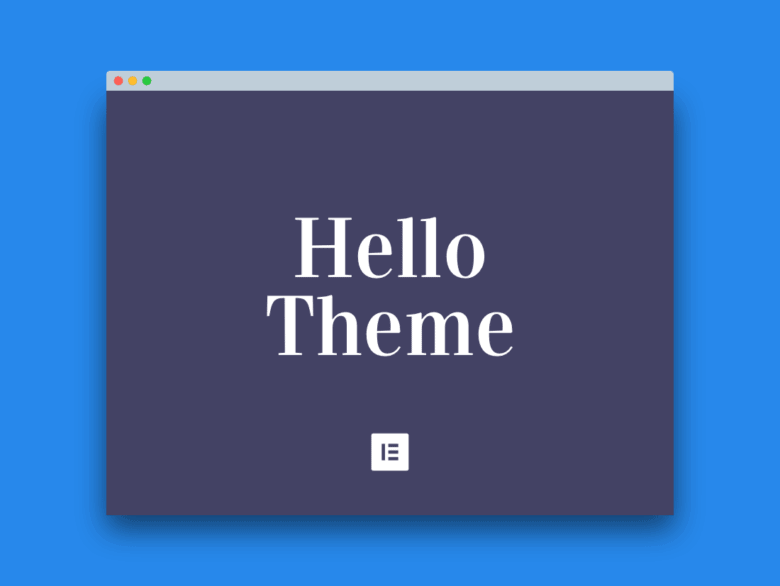 Basically for Elementor pro functionality. The theme is developed by the people behind the Elementor Pro project. So you can definitely trust the compatibility of this theme with Elementor and Elementor Pro.
Right from the inventory of CSSIgniter, Elementorism is a gallery of Elementor templates you can import directly on your spacious website. A huge collection consists of free and premium templates to start with.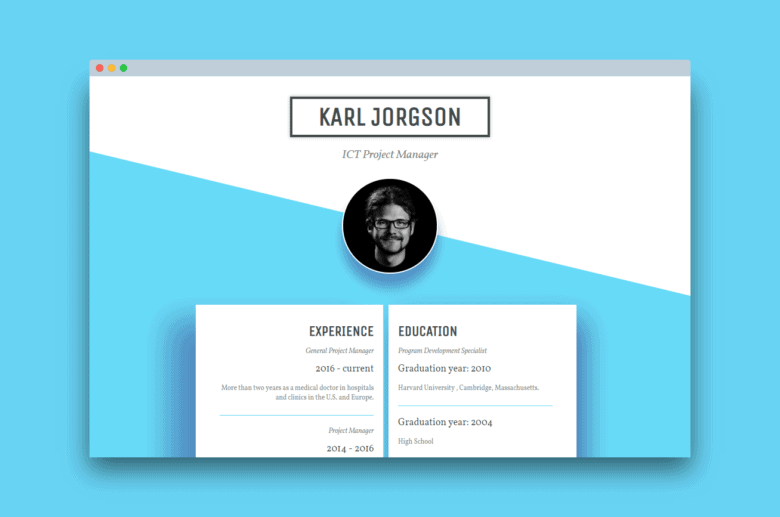 Can be purchased individually as well as in a package. This is yet another huge directory of themes for Elementor.
A huge and vast collection of landing page templates is there on TheLandingFactory website. I would say, not all the templates are top-notch quality. But if you try to explore, you can grab a few good templates for your website.
So, now I think it is easy to understand which theme and template are going to suit you and for your WordPress and finally you can wisely opt for the perfect set!
Click Here to get Elementor Pro Today
Also Read:
Conclusion
I hope the list of Elementor read themes and templates will help you build a website from scratch to masterpiece. Go on, grab some coupon codes and then save money on WordPress themes and templates.